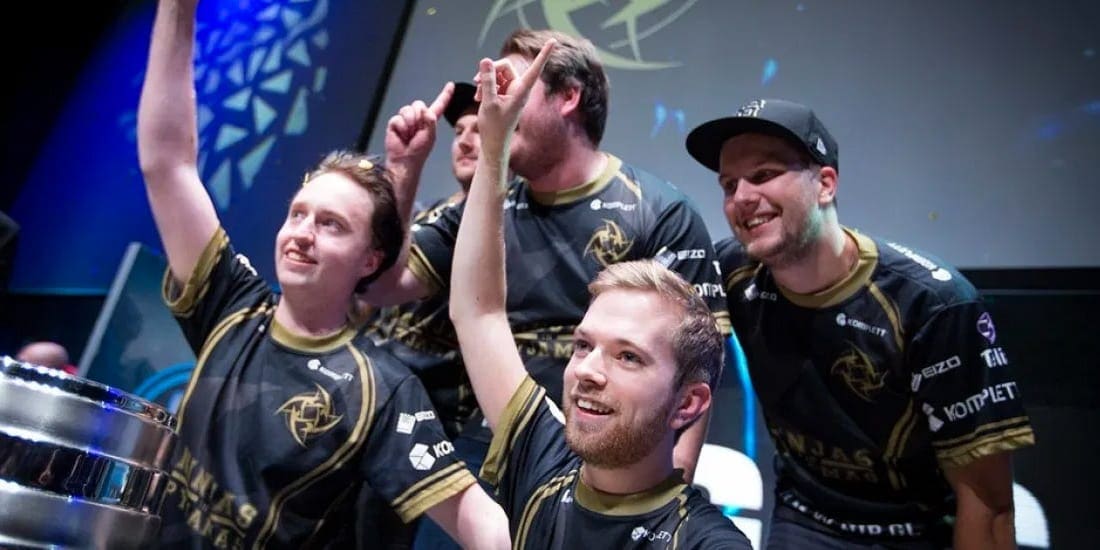 by in
Ninjas in Pyjamas have expanded their previous partnership deal with the lifestyle brand Razer. 


The multi-year peripheral deal that saw Razer equip the players of the Swedish esports organization with gaming equipment like headsets, keyboards, and mice has now been adjusted to contain more. The new deal will also see Razer equip the Ninjas in Pyjamas players with 'Enki' gaming chairs. The deal will cut across all NiP's ongoing operations such as Counter-Strike: Global Offensive, Valorant, Rainbow Six Siege, and FIFA.


The Chief Executive Officer of Ninjas in Pyjamas, Hicham Chachine, spoke about the deal and its benefits to the franchise. He stressed the importance of having the right posture when training, competing or working for a long period of time. 


"Ergonomics is a major part of our performance setup, allowing the NIP athletes and staff to maintain the right posture when competing, training, and working for long periods of time," Chachine said.


He added that expanding the partnership and integrating Razer's gaming chair was a natural decision to aid in getting the players comfortable and increasing performance. 


"Expanding our partnership with Razer and integrating them further into our setup was a natural decision to maximize player comfortability and performance," he went on.


The need for the expanded deal was birthed on the back of an 11-month strong relationship developed by both organizations. The initial deal between both brands was signed in July 2021 and since then players had promoted Razer's peripherals and gaming desktops. 


The peripherals and gaming desktops were described as more than well received by the players and the organization at large. The same is expected for the gaming chairs as they look to integrate them into all NiP's team facilities.
The 

Head of Esports & Social Media EMEA at Razer, Yann Salsedo, had stated during the initial partnership about the brand's commitment to creating more products for the community. The Razer Enki gaming chair, which was launched in October 2021, is one such product. 


"Razer is one of the original esports sponsors, before competitive gaming was even called 'esports', and NiP are one of the largest and most established esports organizations, with an illustrious history of successes. Together, we can elevate esports to new heights by bringing more content and new products to the fans,"

 Salsedo said.
Razer has etched its brand into the very fabric of the esports industry with ongoing partnerships with 24 esports teams and five professional esports players. While the partnership involves players using the products, it also entails players sharing feedback on the product and also assisting during planning boot camps and training.


Ninjas in Pyjamas have had quite a busy 18 months, having also secured partnerships with the Swedish fashion brand Stiksen and the World Wild Life Fund for Nature (WWF). The franchise's deal with the WWF encourages gamers to always switch off their devices when not in use to save electricity. NiP's notable active partners include Betway, Zilliqa, and GamerPay.