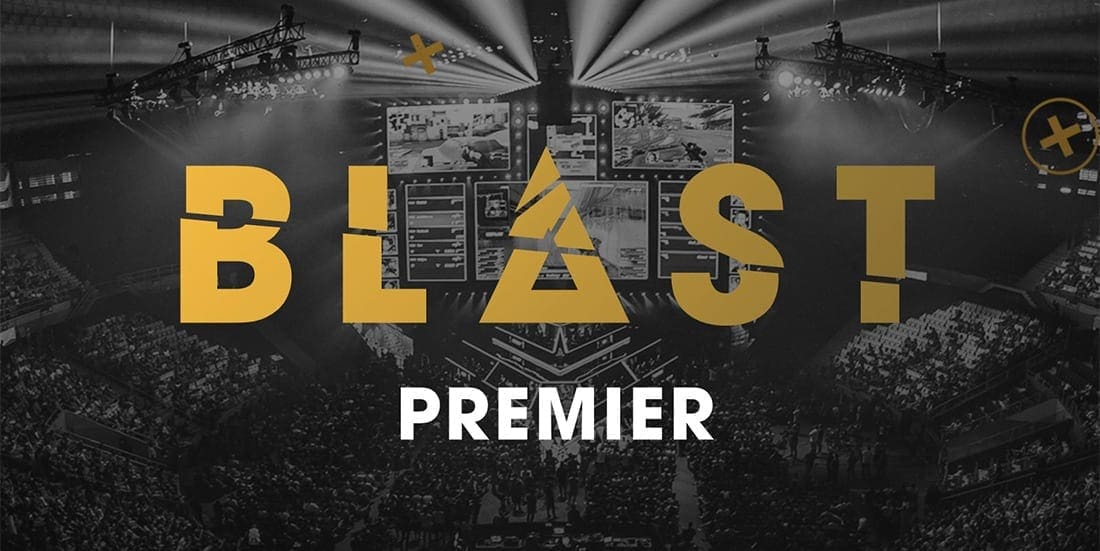 by in
In a highly anticipated matchup, Natus Vincere secured a spot in the BLAST Premier Spring Group C final by defeating Ninjas in Pyjamas 2-1 in a best-of-three series.
NaVi, known for its Ukrainian-majority Counter-Strike: Global Offensive roster, started off strong on the map Inferno by securing a win with a score of 16-10. However, they faced a setback on Mirage, losing 7-16. Despite this, they bounced back and closed out the series with a powerful performance on Overpass, securing a win with a score of 16-5.
The map veto for the match mirrored the one from the first day of the competition, with the first map of the series once again being NiP's pick of Inferno. NiP got off to a strong start, taking an early 5-0 lead on the T-side and successfully attacking the A bombsite. This left NaVi with no choice but to save their weapons round after round.
However, NaVi managed to turn the tide of the game thanks to strong performances from Valery "b1t" Vakhovskiy and Andrii "npl" Kukharskyi, and were able to chain together six consecutive rounds to end the half with a one-round lead.
A strong start from Oleksandr "s1mple" Kostyliev, including a quad kill in the first round, helped Natus Vincere take control of the T-side on Inferno. Despite a few setbacks against Ninjas in Pyjamas' low-investment buys, Natus Vincere continued to dominate the game and widen their lead, going up 13-9. However, Ninjas in Pyjamas' decision to repeatedly force buy into rounds ultimately proved detrimental, as it drained their resources and left them with little utility for defending their position.
From this point on, NaVi made sure that their opponents had no chance of making a comeback. They executed their site takes flawlessly and with precision, thanks in part to the strong performance of their newest player, npl. This allowed them to secure just one additional round loss and ultimately win the map comfortably with a score of 16-10.
At the start of Mirage, NiP demonstrated a strong performance, utilizing aggressive tactics through the mid lane of the map and a focused Fredrik "REZ" Sterner to establish an early lead of 5-0 on defense. NaVi managed to secure a few rounds, but the Swedish franchise, led by Aleski "Aleskib" Virolainen, employed tactical timeouts effectively to prevent a comeback and ended the half with an 11-4 scoreline. The only notable moment for the Ukrainian side came from s1mple, who pulled off a stunning 1vs3 clutch in the final round, keeping his team in the game heading into the side swap.
During the second half of the match, NaVi briefly showed signs of a comeback with a strong three-round streak to begin their CT side. However, NiP closely followed their every move, consistently pushing forward.
The standout performance of NiP's substitute player, Max "maxster" Jansson, was a major factor in their victory, with his strategic bomb planting and impressive 1vs2 clutch round playing a significant role in their 16-7 win. Despite the efforts of coach Andrii "B1ad3" Horodenskyi's boys, they struggled to adapt to the game, appearing out of their element, while Aleskib and the lads capitalized on this to ultimately tie up the series.
The game proceeded to a decider map, Overpass, which saw s1mple and b1t leading their team to an early lead, securing 18 kills and taking control of the Fountain area of the map. This allowed the team to establish a comfortable 7-1 lead on the CT side.
Despite NiP's efforts to break through NaVi's defenses by alternating their attacks between different areas of the map, the Ukrainian team's defense held strong. A last-ditch effort by NiP in the 14th round, using AK-47s and Tec-9s, briefly gave them some momentum, but Ilya "Perfoecto" Zalutskiy and Denis "electroNic" Sharipov quickly regained control registering double kills to further extend their lead.
NaVi's momentum continued to build as the game progressed. A clutch 1v2 play from s1mple brought them closer to victory, with the score at 13-3, and despite NiP managing to secure two additional rounds, NaVi ultimately sealed the deal with a commanding 16-5 win on Overpass.
Due to the victory, NaVi have bested their European rival in consecutive victories in the BLAST Premier Spring Group C, with the more recent victory pushing the Ukrainian CS:GO franchise to Play-In first round. NaVi's star player, s1mple, led the match with a 1.47 rating and 89 ADR across both maps. Npl also performed well in his debut match with NaVi, earning a 1.38 rating on Inferno.
Having made their way to the Group C Grand Final, NaVi will be taking on G2 Esports later today for a spot at the Spring Final main event. According to GG.BET, G2 are heavy favorites to make their way to the Spring Final with odds set at $1.55, assigning NaVi odds of $2.43.
Despite their defeat, NiP still have a chance to qualify for the BLAST Premier Spring Final, with the potential of winning a large chunk of the $425,000 prize money. However, they will be required to win two consecutive best-of-three matches in the knockout stage to secure their spot.
One bright spot for the team was the performance of academy player ⁠maxster⁠, who stepped in for Hampus "hampus" Poser. Despite only practicing for a day prior to his debut with the starting lineup, maxster was one of the team's top performers with a rating of 0.90, showcasing his potential in the tier-one CS:GO scene.
In a post-game interview, maxster revealed that the team knew their opponent were going to select Mirage, and as such, they had practiced it vehemently in a bid to shut the Ukrainian side. He stated that the strategy worked, but the team were unable to put up a convincing resistance in Inferno and Overpass.