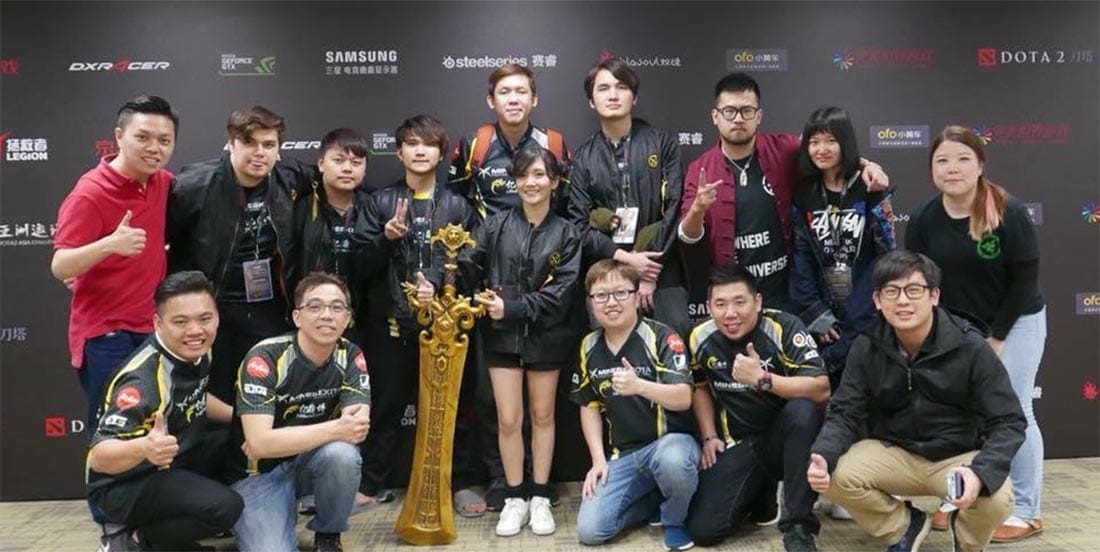 by in
Mineski, one of the strongest and best-known Dota 2 esports teams from Southeast Asia, have announced they are looking for a new roster for the 2019/20 Dota Pro Circuit season following the departure of all five members in late August and early September.
Mineski enjoyed a relatively successful 2018/19 season with the roster that consisted of Nikolay "Nikobaby" Nikolov, Kam "Moon" Boon Seng, Ryan "Bimbo" Jay Qui, Michael "ninjaboogie" Ross Jr. and Damien "kpii" Chok.
As far as their performances throughout 2018/19 DPC season are concerned, Mineski did not shock anyone, with an 18th-place finish on DPC standings, which unfortunately, was not enough for them to qualify for The International for the second year in a row.
That being said, Mineski did get one last chance to prove themselves and qualify for the most prestigious Dota 2 event of the year via Southeast Asia Qualifiers. The Filipino outfit grabbed the opportunity with both hands, pushed through the tedious qualifiers and went on to defeat Team Jinesbrus (3-2) in the grand finals to claim the final ticket for TI9.
There they performed admirably well, got out of the group stage, and even defeated NaVi (1-0) in round one of lower bracket to enter round two, only to suffer a painful 1-2 defeat at the hands of the eventual finalists Team Secret, who ended Mineski's TI run at ninth-12th place.
Their fairytale, however, ended soon after TI9 came to a close, when one after another all five of their players announced their departure from the team.
First to leave were Bimbo and Nikobaby, who both went on to Twitter to post a message stating "LFT" (looking for a team), whereas Ninjaboogie took his time to write a Facebook post, thanking the fans and revealing, he as well will be leaving the team.
https://www.facebook.com/ninjaboogiee/
Ninjaboogie, Bimbo and Nikobaby left the team on August 28, 2019 and are as of today still looking for a new team, except Ninjaboogie, who rumoured to join a newly formed Dota 2 team. Moon and Kpii, who left Mineski a couple of weeks later, however, already found new homes in Fnatic (Moon) and TNC Predator (Kpii).
As of now, there are no news nor rumours about which players will wear Mineski jersey in 2019/20 DPC season, however, the organization already revealed they have "candidates on trial".
Which five players will prove themselves in the trials and will get a chance to represent Mineski is expected to be revealed in the upcoming week, seeing how the qualifiers for the first Dota 2 Major are set to kick off on October 5, 2019.