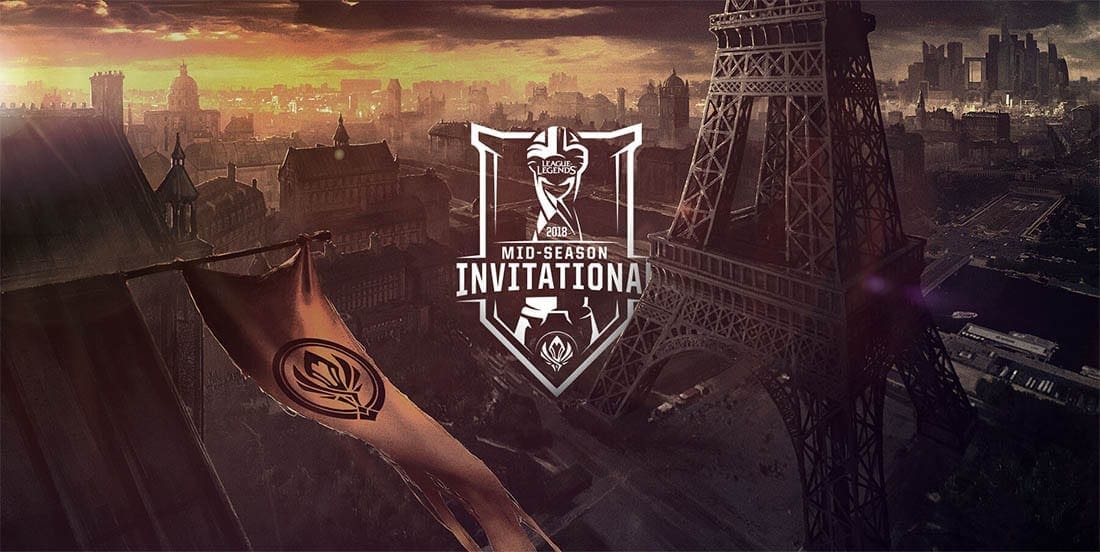 by in
With the League of Legends Mid Season Invitational underway, everybody is hedging their bets as to which teams will make it out of the first round of play-ins. Each four-team group will play a double round-robin and only the top team from each group will advance to the next round.
In addition, Riot Games has released the newest skins for the Conqueror Line – Conqueror Varus and the 2018 Conqueror Ward. Some 25% of total sales from each of these skins will contribute to the MSI prize pool. In addition, Riot is hosting the standard Pentakill/Baron steal mystery gift rate-ups, which grant regular players a higher chance to pull a legendary skin from a mystery skin should any MSI team earn a Pentakill or a Baron steal in-game.
SEE MORE HEADLINES: LATEST ESPORTS NEWS
Group A
Rainbow7 (Latin America North)
Gambit Esports (Russia)
Kaos Latin Gamers (Latin America South)
Ascension Gaming (Southeast Asia)
Rainbow7: The name Lyon Gaming is well recognized in the Latin American region with multiple international appearances. For this season, the team was rebranded as Rainbow7 but still retained their roster and, as a result, their dominance. Lyon Gaming have been ruthless in holding their reign over Latin America North and this season, despite the suspension of WhiteLotus, still decimated their competition. Through their jungler, Oddie, Rainbow7 can exert a ton of pressure from the get-go and throw enemy junglers out of their comfort zone. By controlling the early jungle pressure, each lane can proceed to outplay their opponents in a more 'win lane, win game' mindset. Definitely one of the more interesting teams to keep track of, especially since WhiteLotus' suspension ends on May 1st.
Gambit Esports: Taking up the mantle of Gambit Gaming, Gambit Esports have moved from the European LCS to the CIS in recent years. Another well-known team internationally, their roster sports recognized names such as PvP Stejos, Diamondprox and Kira – all formerly of Albus Nox Luna. Despite a close race for first place in the regular season, Gambit blew out their opponents in the finals in a resounding 3-0 sweep. With a roster of internationally tested veterans, they are no strangers to the big stage and thus one of the more likely teams to head out of their group.

Kaos Latin Gamers: Coming in second place during the regular season only to upset the top seed in the finals, Kaos Latin Gamers have made a couple of international appearances prior to this year's MSI. Led by their midlaner Plugo and their support Slow, KLG have shown that age is no barrier. That being said, Latin America South has not yet had many significant showings on the international stage, usually relegated to the very bottom of team rankings or, during the wildcard era, not qualifying for group stages in Worlds and MSI. They face an uphill battle in a group filled with teams that have enjoyed much more exposure to a higher level of competitive play.
Ascension Gaming: Coming from a region that utilizes two tournaments to decide a winner for the region, Ascension Gaming were able to triumph in their regional Thailand Pro League and the Garena Premier League before qualifying for the MSI. Since their inception, Ascension have always lived in the shadow of the infamous Gigabyte Marines. Since Vietnam's promotion to a round two play-in seed, this will be AG's best opportunity to make a memorable impact internationally. Their players are not well known outside the region, with InTreso and Lloyd having the most professional experience on the team. Like KLG, Ascension will need to pull out all the stops to make it out of the group.
This group will be very competitive between Rainbow7 and Gambit Esports, with Kaos a good chance of throwing off the balance through an upset or two. Ascension Gaming need a huge amount of work to power through this group and, considering the international finesse of the other teams, it may be too high a wall to climb. The favorites to make it out of this group are Rainbow7 through their sheer domination of Latin America North, with Gambit their most likely challenger.
Check out the latest MSI odds at Arcanebet.com
Group B
KaBum! e-Sports (Brazil)
SuperMassive eSports (Turkey)
Dire Wolves (Oceania)
PENTAGRAM (Japan)
KaBum! e-Sports: Infamous for their 2014 upset win over Alliance that allowed Cloud9 to advance, KaBum! e-Sports have struggled to relive their former glory. Brazilian teams have been consistent participants in international tournaments and, despite not making too much headway, are not always at the bottom of the pack. In the regular season, KaBum tied for first place with RED Canids – another well-known team from Brazil. Aside from dyNquedo, KaBum seems to be above average at best in terms of KDA and KP% despite respectable farming levels. The roster is also quite young, with most players in the professional scene only two to three years. Considering Brazil's legacy in international esport, KaBum have some sizable shoes to fill.
SuperMassive eSports: Turkey has churned out some amazing placements in past Mid Season and World events. In particular, SuperMassive eSports have secured the region some heavy recognition with repeated MSI appearances for the past two years. Sporting some well-known names such as fabFabulous, Stomaged, GBM, Zeitnot and Snowflower, this is one of the more powerful teams in the entirety of the first round play-in stage. Having two Korean imports in GBM and Snowflower with a consistent team of battle-hardened veterans, SME are on a majority of predictions to make it out of groups.

Dire Wolves: Hailing from Australia, the Dire Wolves have had some exposure in past Worlds and Mid Seasons. Although these guys have been in the competitive scene for a few years, their recent international showings are long overdue considering their regional successes. With their star mid Triple and their powerful ADC in k1ng, the DW clinched first place in the regular season and did just enough to scrape past Chief Esports in the finals. Although power rankings suggest the Oceania champs will struggle to win out of groups, they definitely have the ability to spring an upset or two.
PENTAGRAM: This is the rebranded version of the former Japanese team Rampage, who had some lower-level showings on the international circuit. Having entered the playoffs as a distant second seed to DetonatioN FocusMe, they stunned the heavy favorites to win the Japanese title with a 3-0 clean sweep. The stars of the show are the bottom lane duo of YutoriMoyasi and Gaeng, playing ADC and Support respectively. Rampage went to a few Worlds and MSI without making a great impact, and it is expected PENTAGRAM will follow their predecessors' footsteps in that regard.
Three teams in this group stand out as more competitive than the fourth, leaving PENTAGRAM as the severe underdogs to make it out of groups. KaBum and SuperMassive are both well liked to make it out, but the presence of Korean imports and Turkey's impressive history give SME the edge.
See the latest LOL betting markets at BetOnline.ag
MSI Round 1 schedule
The first round of play-ins takes place over four days. Group A matches are slated for Thursday, May 3rd and Saturday, May 5th, while Group B games are locked in for Friday, May 4th and Sunday, May 6th. The second round of play-ins is scheduled for Tuesday, May 8th and Wednesday, May 9th.
Matches start from 4am PST/7am EST each day.
Thursday, May 3rd
Gambit vs. Kaos
Rainbow7 vs. Ascension
Gambit vs. Ascension
Rainbow7 vs. Kaos
Kaos vs. Ascension
Rainbow7 vs. Gambit
Friday, May 4th
SuperMassive vs. Dire Wolves
KaBum vs. PENTAGRAM
SuperMassive vs. PENTAGRAM
KaBum vs. Dire Wolves
Dire Wolves vs. PENTAGRAM
KaBum vs. SuperMassive
Saturday, May 5th
Ascension vs. Gambit
Kaos vs. Rainbow7
Ascension vs. Rainbow7
Kaos vs. Gambit
Gambit vs. Rainbow7
Ascension vs. Kaos
Sunday, May 6th
PENTAGRAM vs. SuperMassive
Dire Wolves vs. KaBum
PENTAGRAM vs. KaBum
Dire Wolves vs. SuperMassive
SuperMassive vs. KaBum
PENTAGRAM vs. Dire Wolves
SEE MORE TIPS: ESPORTS BETTING PREDICTIONS