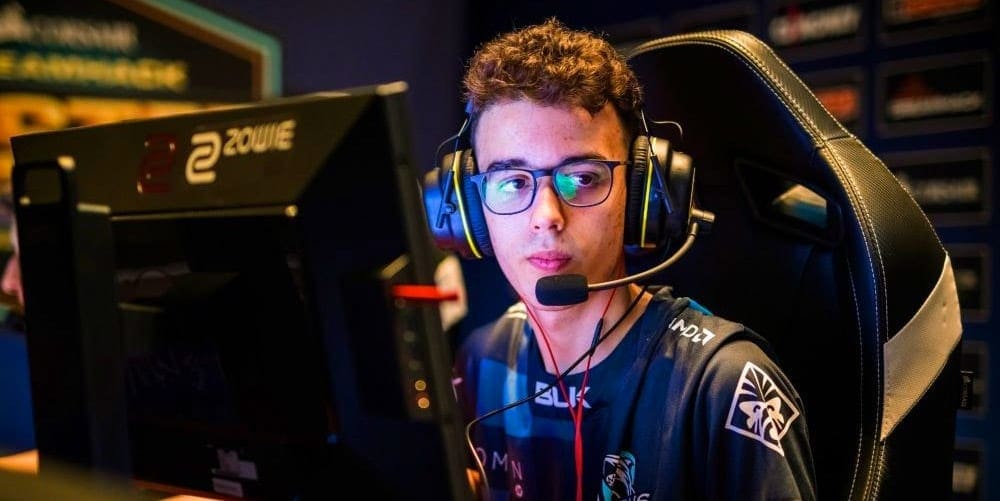 by in
Ignacio "⁠meyern⁠" Meyer announced his official departure from MiBR this Tuesday after unveiling he will continue his CS:GO esports career with 9z Team, who acquired the Argentinian pro as a replacement for Alexandre "xand" Zizi.
The move comes just over a month after MiBR benched meyern⁠ in favour of Alencar "trk" Rossato. The 17-year-old maintained a 0.97 average rating during his six months with the Brazilian giants, which is a far cry from his 1.27 average during his time at Sharks Esports.
9z Team announced the arrival of meyern with a creative video showing founder & CEO Francisco "Frankkaster" Postiglione searching for the right player to help his side reach more success in the ruthless Latin American CS:GO scene.
9z are currently 144th in the global CS:GO rankings. The team reached a peak of 106th in November 2019, when they still fielded Nahuel "nhl" Herrera, Ezequiel "kun" Palmero, Guillermo "guishorro" Areco, Ignacio "elemeNt" Lagos, Franco "dgt" Garcia and coach Germán "Hellpa" Morath.
Of that crew, all but dgt have since moved on. Hellpa and guishorro were released in February due to inappropriate remarks they made about 9z Team's female CS:GO roster, while kun, nhl and elemeNt left between January and April to continue their careers elsewhere.
Meyern teams up with dgt, Santino "try" Rigal, in-game leader Bruno "bit" Lima and his former Isurus Gaming teammate Maximiliano "max" Gonzalez as 9z's fourth signing of the year.
9z Team marks meyern's eighth stop in his professional CS:GO career, which began in June 2017. Along with Isurus, Sharks and MiBR, the Argentine has also played for Keymotion, Furious Gaming, Malvinas Gaming eSports and Stein.
Meyern's two career-best accomplishments came in April 2020, when he helped MiBR reach the grand finals of the inaugural season of FLASHPOINT and finish top four at ESL Pro League Season 11: North America.
Meyern's debut with 9z Team is slated for Sunday, July 12, when they will clash with Imperial e-Sports in the semi-finals of the La Liga Season 3: Sur Pro Division – Apertura.