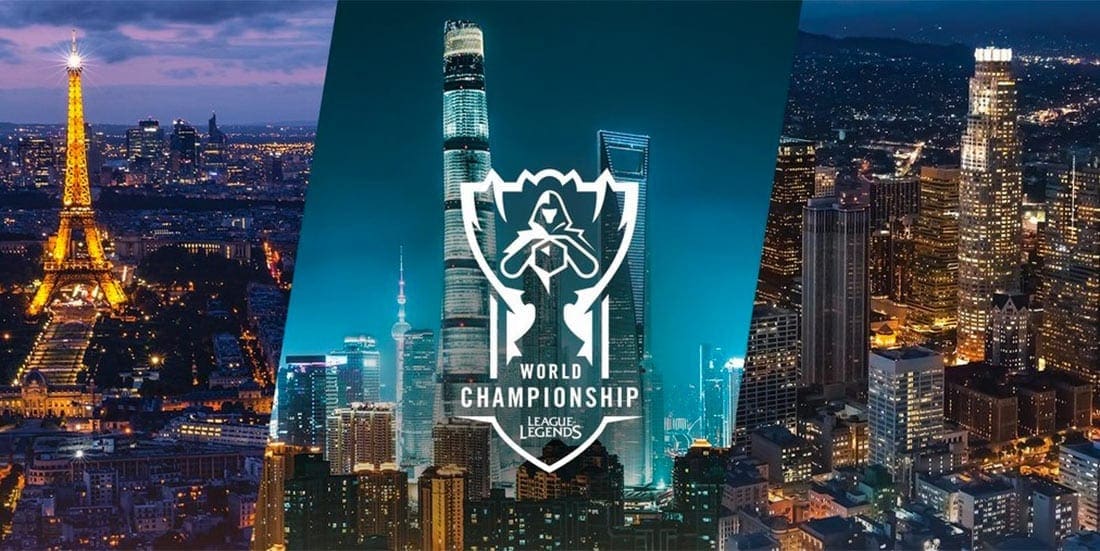 by in
The sun has set on day five of the 2019 League of Legends World Championship, which produced an exciting finish to the Group B fixtures.
We saw Splyce go 3-0 to set up a tiebreaker with FunPlus Phoenix to determine the top seed in the group. In the end, it was FPX who came out ahead and are now flying to Spain in a very favourable position.
With Group B sealed, it's time for G2 Esports, Griffin, Cloud9 and Hong Kong Attitude to step on the stage and fight it out for the third and fourth tickets to the playoffs, which will kick off on Friday, October 25 at Palacio Vistalegre in Madrid, Spain.
Let's look at the latest odds and best bets on offer at our top-ranked League of Legends betting sites.
Griffin vs Cloud9
Friday, October 18 – 15:00 CEST
Last time Griffin (-277.78) and C9 (+200) met, it was Griffin who came out ahead with an impressive comeback, turning a 3.2k gold deficit around into their favour.
Looking back at that fixture, C9 stacked up well with the Korean roster, however, it was their questionable draft that ultimately decided their fate.
Nonetheless, C9 played well throughout the whole group stage and if they manage to keep up the tempo, we believe they can turn this one around and avenge their defeat. And with the odds provided on them to do so, we will gladly take our chances and back up C9 to claim a W here.
Cloud9 to win – +200 at BetOnline
G2 Esports vs Hong Kong Attitude
Friday, October 18 – 16:00 CEST
Hong Kong Attitude (+600) are priced as heavy underdogs against G2 (-1204.82) and we feel like the odds offered are fair.
While it's hard not to be impressed how well HK Attitude played so far, they don't have the experience, individual skill nor the needed overall quality to compete with G2.
G2 entered the Worlds as one of the favourites and from what they have shown, it's easy to see why. Expect them to roll over HKA on Friday and claim their fourth win in a row.
G2 Esports to win – -1204.82 at BetOnline
Hong Kong Attitude vs Griffin
Friday, October 18 – 17:00 CEST
Unfortunately for Hong Kong Attitude (+350) they will play Griffin (-625) straight after their fixture with G2 in what will be another tough match for them to win.
HKA looked extremely good in their previous meeting with Griffin, and at points seemed like they might produce an upset. That being said, they got completely outplayed by Griffin and their superb macro play.
All in all, we can expect HKA to produce solid resistance, but when it comes to predicting who will win, the Koreans should have this one in the bag.
Griffin to win – -625 at BetOnline
Cloud9 vs G2 Esports
Friday, October 18 – 18:00 CEST
Cloud9 (+275) played extremely well against G2 (-400) in their first meeting, however, they failed to capitalize on the small mistakes G2 made throughout the match. The European giants on the other side managed to do just that, which ultimately earned them the win.
It would be safe to say C9 impressed with their performance against G2 last time out, but, their inability to gain an advantage when given a chance to do so is a reason enough for us to avoid backing them up against G2 here.
G2 Esports to win – -400 at BetOnline
Hong Kong Attitude vs Cloud9
Friday, October 18 – 19:00 CEST
Last time Hong Kong Attitude (+162) met with Cloud9 (-227.27), they made sparks fly on the Summoners' Rift with a highly exciting match, which ended in C9's favour.
C9 are entering this match as heavy favourites, however, we can't agree they are as big of favourites as the odds suggest, considering their win against HKA last Sunday was anything but smooth sailing.
All things considered, HKA looked fairly strong so far and in our eyes have the potential to upset C9. That being said, if C9 upset Griffin in game one, we would avoid betting on this game all throughout.
Hong Kong Attitude to win – +162 at BetOnline
G2 Esports vs Griffin
Friday, October 18 – 20:00 CEST
The last match of the day will put two heavyweights head to head, as G2 (-200) and Griffin (+150) face off against each other for one last time this group stage.
Last time G2 met with Griffin, they showed they are a class above the Koreans, and while there are arguments to be made Griffin did not look as strong as they could, it would also be safe to say G2 have not yet shown us their full strength.
This will be a must-win match for both sides and with that in mind, we expect G2 to finally show us the glimpse of their full might and defeat Griffin for the second time.
G2 Esports to win – -200 at BetOnline