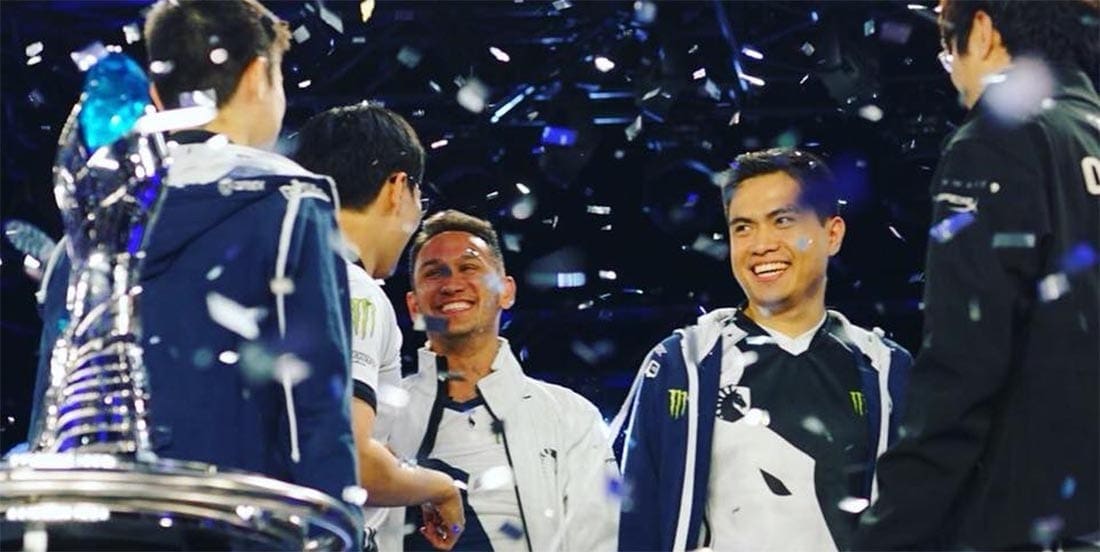 by in
As Week 2 draws to a close, there is a strong ability for teams to start finalizing their records before Rift Rivals as the strong 4-0 start of the pitiful 0-4 nightmare. Golden Guardians will aim to upset Echo Fox in the last match of the game as they did against TL last week. A lot of synergy issues will still need to be ironed out in the form of Optic Gaming, FlyQuest and Cloud9. Some pre-existing teams have to continue to improve their main roster, namely CounterLogic Gaming, 100 Thieves and Clutch Gaming, teams that have had more time to gel with their current players. In this chaotic twist of a game we call League of Legends, teams are setting precedents to conform to the new item builds, map strategies and game mechanics. 

BETTING GUIDE: LEAGUE OF LEGENDS
PREDICTION HUB: CHECK OUR OTHER TIPS
Betting Predictions for Sunday June 24
FlyQuest vs Optic Gaming
12pm PST / 3pm EST
Both of these teams have had lackluster standings last split, but each has replaced key members in its roster in an effort to strive for playoffs in the summer.
There are some very heavy mismatches to start off. OPT Dhokla will fall to FLY Flame most of the time, while OPT PoE will dominate FLY Keane in the same fashion. Bottom lane for both of these teams are still learning how to synergize, so there will be a coin toss there. Santorin versus Akaadian will be the heavy deciders of how botlane will be going, as both junglers are known for somewhat aggressive movements rather farm heavy styles. Each team has its own strong and weak points and it is up to them to capitalize on whichever part of the map will get them ahead.
Betting prediction: Optic Gaming to win, paying +125 at BetOnline.
Cloud9 vs 100 Thieves
1pm PST / 4pm EST
A big yikes to this matchup, where one team is coming in with a relatively new roster and the other team has had the meta pulled out from under them.
Licorice and Svenskeren are the most experienced members on C9 and have to put that experience to good work. Versus Solo and Meteos, veterans in their own right, C9 have the slight advantage when it comes to those two lanes. The complete opposite can be said of the botlane, where Cody Sun and Aphromoo take on the newcomers of Keith and Zeyzal. Ryu and Goldenglue will depend heavily on whether or not they receive jungle assistance as well as picks and bans, but when it comes to coordination and synergy, 100T have a great shotcaller and a stable roster.
Betting prediction: 100 Thieves to win, paying -227.27 at BetOnline.
Team Liquid vs TeamSolo Mid
2pm PST / 5pm EST
The old glory of TSM will square off against the most recent champions of TL to spice up the middle of the day match.
Keeping TL Doublelift down is the most prominent concern of TSM. Zven and Mithy are definitely consistent but they rarely straight up dominate their lane opponents. Bjergsen and Pobelter will duke it out in midlane and that is slightly favored for TSM. Grig and Xmithie battle in the jungle and it is still not completely known how Grig can efficiently play. Top lane, Impact should hold versus Hauntzer despite carry and super tank metas in the toplane, as Impact on a tank can match even the best split pushers on Camille or Renekton.
Betting prediction: Team Liquid to win, paying +100 at BetOnline.
Clutch Gaming vs CounterLogic Gaming
3pm PST / 6pm EST
CG and CLG are similar not only in acronyms but also in player skills, playstyle and map strengths. However, the main difference between the two will be in the jungle.
Both Solo and Darshan struggle with their aggressive, split pushing style that usually results in the players playing a more team fight oriented tank. To add to the similarities, Febiven and Huhi seem to be the focal point for both these teams' successes, so pressure onto the midlane will be heavily expected. The bottom lane is slightly favored in CG's favor, as Stixxay is slightly better than Apollo in some respects while Hakuho outedges Biofrost in terms of pressure in and out of lane. LirA versus Reignover will be the heaviest matchup, with LirA favored severely over the pseudo consistent Reignover when it comes to early game map pressure and rotations.
Winner Prediction – Clutch Gaming 
Betting prediction: Clutch Gaming to win, paying -111.11 at BetOnline.
Echo Fox vs Golden Guardians
4pm PST / 7pm EST
The last match of the day involves the orange FOXs taking on the Californian GGs. As much as one would like to call this match an open and closed case, need there be a reminder of last week's match versus TL.
Both Contractz and Dardoch are similar in that they are both very aggressive and tilt if things do not go their way. Jungle pressure and proximity can easily decide the early game, but that is as far as GG's will go in terms of having a possible advantage. Matt has been utilizing his Rakan pick very effectively, but against Altec and Adrian who are known for safer plays, Matt will have to roam to make a significant dent. Huni is simply uncontested against Lourlo in the top….and may even be in the jungle to match against Contractz….or may appear in quite literally any lane. Mickey will take on a fellow Korean in Fenix, and judging from his last week's performance, he may very well be relegated to a support the Contractz/Deftly champion role.
Winner Prediction – Echo Fox
Betting prediction: Echo Fox to win, paying -303.03 at BetOnline.
Highest-rated NA LCS betting options

Best esports betting sites for your country

To keep up with the latest esports news and tips be sure to like the eSportbet facebook page and join our Discord server.