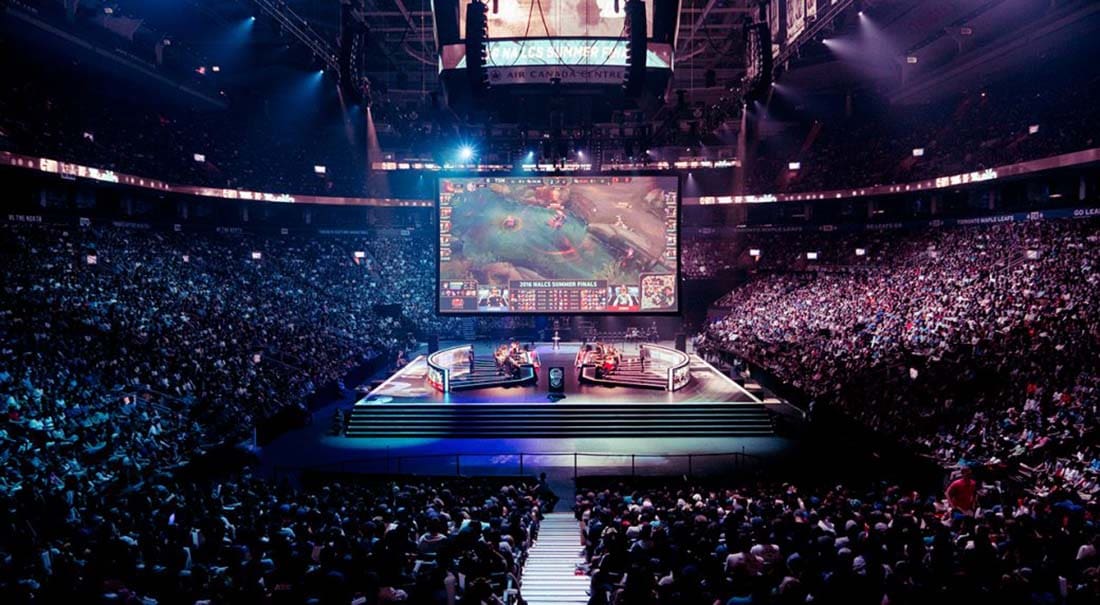 by in
Last week held some of the most interesting events to ever occur within the North American League Champion Series. Cloud9 removed three of its most iconic members from its roster in hope of spurring competitive drive between academy and LCS players. Clutch Gaming looked on with confusion as Echo Fox was awarded a win after their match suddenly crashed due to server issues. Golden Guardians, 10th place last season, pulled off a miraculous upset against last seasons 1st place Team Liquid. Last but not least, the old faithful have another reason to hype up Team SoloMid after their 2-0 start.
This meta has not been kind to coaches, analysts and players alike. Multiple players are branching out to different roles more than ever, an extremely rare occurrence. Traditional crit and rageblade ADCs are playing second fiddle to bruiser botlanes. Push the jungle ahead strategies by donating all mid lane farm to the jungle are being very common. This week will be entertaining to see which picks will be utilized and in what lane. 

SUNDAY TIPS TIPS: COMING SOON
BETTING GUIDE: LEAGUE OF LEGENDS
PREDICTION HUB: CHECK OUR OTHER TIPS
Betting Predictions for Saturday June 23
CounterLogic Gaming vs Team Liquid


2pm PST / 5pm EST
Both CLG and TL come into this week at a 1-1 record, but TL with the more humiliating loss against Golden Guardians the previous week.
CLG's performance stemmed immensely from Huhi's ability to dominate lane, with Stixxay and Reignover providing auxiliary support. CLG can definitely push their lead if they utilize their mid lane as the central pressure point and focusing botlane afterwards. Focusing on Darshan may only lead to marginal success, and Reignover has to be mindful of early game pressure. TL on the other hand cannot emphasize the top lane carry strategy as Impact has very inconsistent success rates with carry champions. Instead, they must rely on the same side of the map as CLG, but Pobelter may find it difficult to oust Huhi. Doublelift will need to don on his carry pants and smash through botlane with Olleh to break the map open.
Betting prediction: Team Liquid to win, paying -188.68 at BetOnline.
TeamSolo Mid vs Clutch Gaming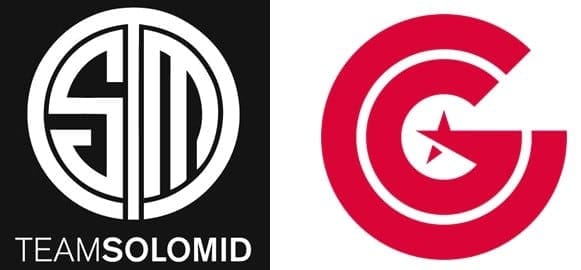 3pm PST / 6pm EST
Clutch Gaming's chance at a 2-0 was slashed as the officials awarded Echo Fox the win, resulting in a 1-1 record for the former 4th place team. TSM however, rightfully earned its 2-0 start by beating CLG and FLY.
To be honest, both teams have demonstrated flexibility to a high degree so far. CG's Apollo is not bound by the pure ADC meta and Bjergsen and Hauntzer are able to draft whatever their team composition calls for. When it comes to matchups, Hauntzer is looking in top shape versing Solo this weekend, with Zven and Mithy being the ever stalwart consistent botlane. Bjergsen will have his hands full facing off against Febiven, a terrifyingly dominant midlaner. Grig has shown only a couple games on the big stage, and has made some mistakes. Against CG's LirA, he absolutely cannot afford to mess up the early game.
Betting prediction: Team SoloMid to win, paying -250 at BetOnline.
Optic Gaming vs Echo Fox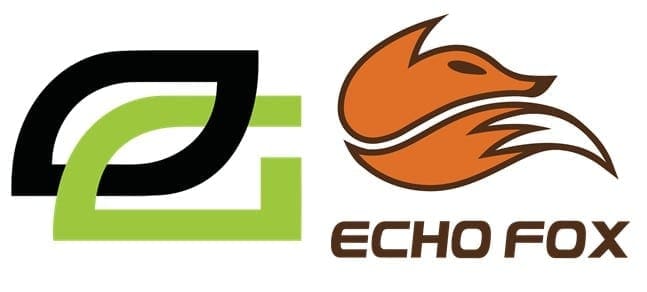 4pm PST / 7pm EST
OPT and FOX face off against one another, OPT with a 1-1 record while FOX with a 2-0 after the awarded win. This match will be predicted as a very one sided domination fest in favor of our favorite, bubbly Korean, Huni.
OPT has made some decent roster changes in Big and Dhokla, but botlane synergy remains out of reach as Arrow and Big did not win lane in any of their games. Dhokla is, put gently, a giant question mark as to his ability to hold his own lane. The only silver lining for OPT was PoE playing out of his mind when it comes to farm and teamfights. When facing against FOX which has possibly the best player for this mid/jungle/top lane centric meta, OPT has to step up their game. Huni is simply going on a rampage with Dardoch basically being put wherever he is needed. Although the other players on FOX are performing consistently as well, at a certain point, Huni will take over the game if not put in check.
Betting prediction: Echo Fox to win, paying -454.55 at BetOnline.
100 Thieves vs FlyQuest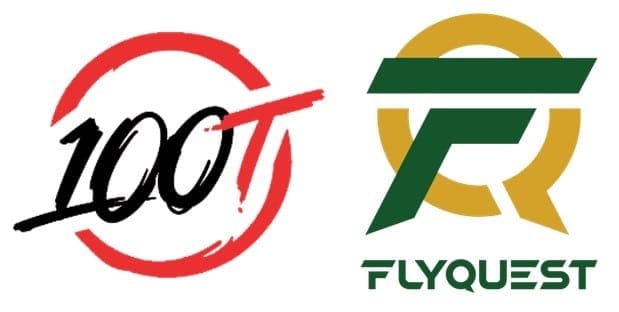 5pm PST / 8pm EST
In a shocking revelation, 100T started off the week 0-2. In a not so shocking prediction, FLY has the exact same record. One team will earn the win today to break the trend, but there is still a long road ahead for either of these teams to bounce back entirely.
In their games, 100T lost soundly and very methodically. Meteos was a very big nonfactor in the early game which is extremely punishing in the current meta. Aphromoo was also unable to exert too much pressure outside his lane which in turn causes pressure from the enemy to spill into 100T's lanes. FLY have much larger problems, losing their games very significantly. Wildturtle and Flame seem to be the only consistent players while Keane is a loose cannon, Santorin is struggling in the meta and Kwon has been a no show. On paper and in reality, 100T should win every single lane with the exception of mid, depending on whether we see the 5-2 Lulu mid or the 0-3 Gangplank mid from Keane.
Betting prediction: 100 Thieves to win, paying -227.27 at BetOnline.
Golden Guardians vs Cloud9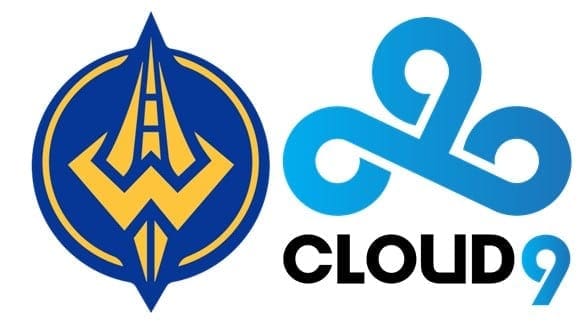 6pm PST / 9pm EST
The most surprising team coming out 1-1 in Week 1 would have to be GGs. They are facing against the team who surprised most of NA with a controversial roster change, C9, who has also ended week 1 with the same record.
In their win against TL, GGs straight up won every lane. Without any form of contest. Lourlo could split push and match anybody in the 1v1, Deftly and Contractz provided the main source of damage with Matt and Mickey playing supporters extremely proactively. C9 on the other hand mainly relied on Goldenglue and Licorice to apply pressure to their opponents while scaling to their team composition's win conditions. For GGs, skyrocketing Contractz ahead seems to be the most realistic go-to strategy. Deftly and Matt should also have an advantage against Keith and Zeyzal, newcomers to the LCS. On the flip side, Licorice shutting down Lourlo prevents a lot of mapwide pressure while Goldenglue's mid lane pressure will be a significant deciding factor for the game.
Betting prediction: Cloud9 to win, paying -212.77 at BetOnline.
Highest-rated NA LCS betting options

Best esports betting sites for your country

To keep up with the latest esports news and tips be sure to like the eSportbet facebook page and join our Discord server.