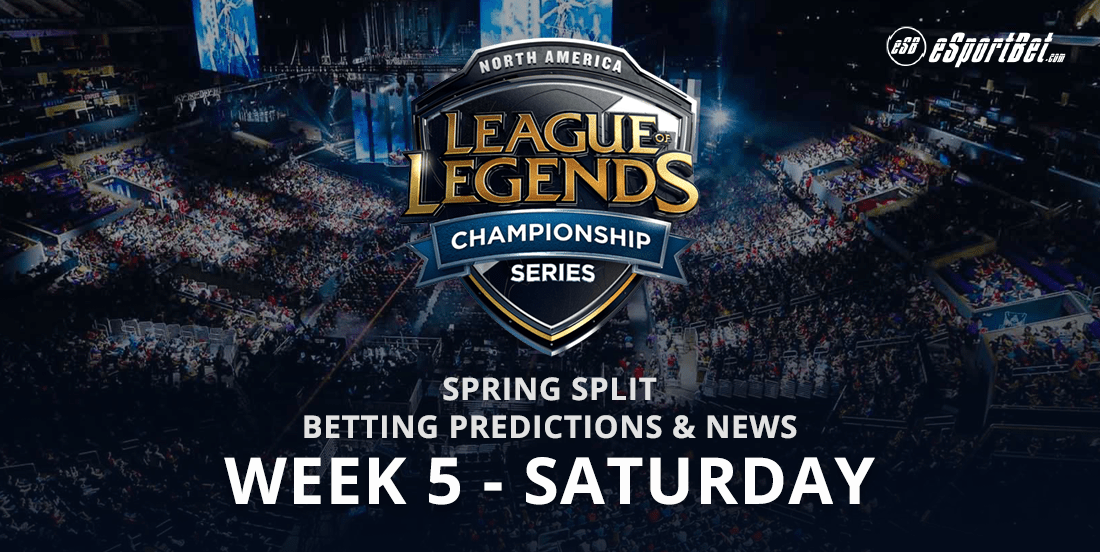 by in
100 Thieves is staring down the barrel of a huge loss when the League of Legends North America LCS Spring Split week 5 action gets underway on Saturday.
Fresh off two losses to the worst ranked teams in the competition, 100 Thieves will need a minor miracle to take down Echo Fox, who are sitting pretty at the top of the standings, after four rounds of competition.
Our LoL expert has previewed the Wk 5 day 1 games and given his predictions.
Team Liquid vs CLG
Game 1 – 2pm PST/5pm EST
* Odds accurate at time of publishing
Starting off the Saturday matchups is a clash between the legacy teams of Team Liquid and Counter Logic Gaming. Both teams suffered an 0-2 loss in the previous week, but the glaring differences were the caliber of teams that triumphed over each team. CLG lost to two teams in the bottom half of rankings, whereas TL fell to two teams in the upper echelon.
CLG's ideology of coordinated team fights has since lost its value after the roster changes in the preseason and as such, the game will most likely be determined by a "win lane, split push" matchup. Darshan will have to outmacro Impact, the wall of consistency, while Huhi needs to apply mapwide pressure.
On the other hand, TL will need Xmithie to step up and attack the struggling Reignover. Doublelift and Olleh should predictably win their lane matchups and transition the game into a speedy tower taking midgame.
When all is said and done, the verdict will settle in favor of Team Liquid. From the caliber of play and the lingering downswing mindsets, Team Liquid overall has better objective control and teamfight potential. CLG will have to pull one of Huhi's pocket picks and have flawless map rotations to prevail.
Prediction: Team Liquid to defeat CLG which is paying -238 at BetOnline.ag.
100 Thieves vs Echo Fox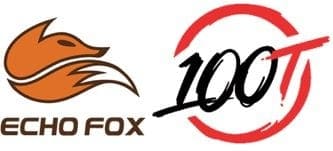 Game 2 – 3pm PST/6pm EST
One of the top teams versus one of the mid-tier teams. If you thought CLG had it rough last week, 100T lost to both the lowest ranked teams last week.
100T will need to capitalize on Aphromoo's experience in shot calling in the mid game. Past that, winning botlane would be the most likely and feasible way to end the game before Echo Fox can recuperate.
Echo Fox on the other hand has winning or neutral matchups in all lanes. Huni and Dardoch play extremely aggressively while the rest of the team provides a stable safety net in case all goes wrong.
Extremely well rounded, excellent objective control and a stable safety net of mid and bot in case their aggression goes awry, Echo Fox should be able to close this matchup with ease. It's no doubt they are tied for first with such an All Star roster.
Prediction: Echo Fox to beat 100T paying -263 at Betonline.ag.
Cloud9 vs TSM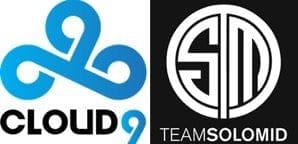 Game 3 – 4PM PST/ 7PM EST
Another battle of titans and a historic matchup for sure, Cloud9 takes on Team SoloMid in the third game for Saturday. These teams need little introduction, but the roster change beg a different story.
C9's rookie Licorice has been holding up extremely well considering his experience, while Svenskeren has been happily free in the jungle making decisive plays again and again. Sneaky and Smoothie have emerged as one of, if not the best botlane duo in the league. Jensen of course, plays at a caliber that can rival Bjergsen himself. C9's win condition would be well coordinated teamfights and reward towers and inhibitors as a result.
TSM will need to exploit the novice top laner of C9 to allow Hauntzer some freedom to split push. Mike Yeung, who started off slow, has slowly been integrating into the team, but will need to track Svenskeren down relentlessly to neutralize the difference in team synergy. Zven and Mithy, the best in Europe, will need to pressure down their counterparts, all of which to allow even more jungle invade pressure.
C9 sits comfortably at the top of the leaderboard while TSM sits in the middle. TSM's team harmony has been called into question multiple times. They undeniably have talent, but against one of the most organized and fluid teams in the league, TSM will predictably fall short this week. C9 is, as predicted, the favorites to improve to 8-1.
Prediction: Cloud9 to defeat TSM, paying -159 at BetOnline.ag.
Free tips for LoL North America – February 17, 2018
TL vs CLG – TL
100T vs EF – EF
C9 vs TSM – C9
CG vs FQ – CG
OPT vs GG – GG
Place a parlay