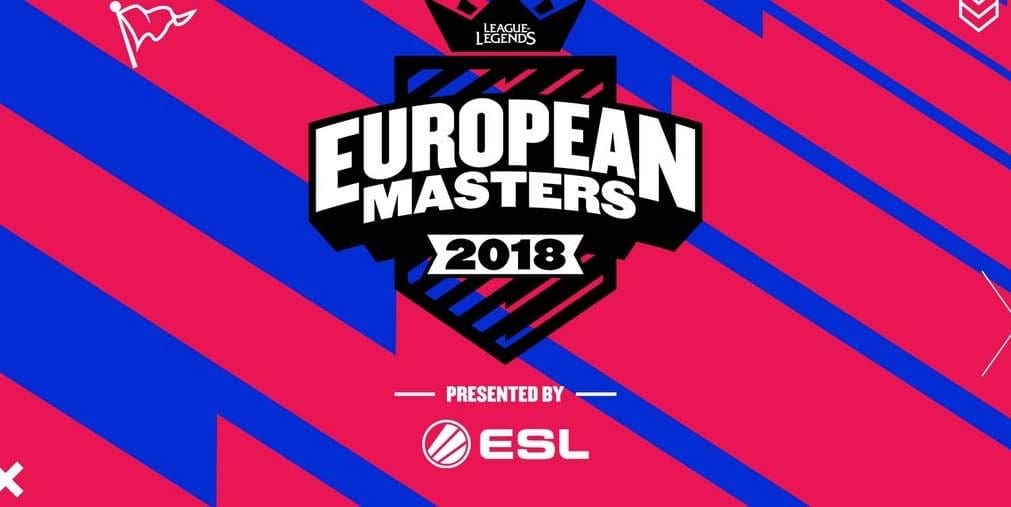 by in
The group stage of the 2018 European Masters tournament went on for a day longer than expected, due to the teams being so closely matched that an entire evening had to be dedicated to breaking the ties. LoL's little "Champions League", pitting the best teams from European regional leagues against each other, has brought us a ton of interesting games, and the best is yet to come in the knockout stage.
But there is still two matches to be played in the round of 16, our LoL EU expert Kosta takes a look at how they will pan out and gives his predictions.
EXCEL ESPORTS (2nd in group C) vs. TEAM ATLANTIS ( 3rd in group B)
The British champions exceL face Sweden's Atlantis in a match of explosive and more composed playstyles. Atlantis are decent at holding their own, but exceL's early game helped them demolish KlikTech (twice) and EURONICS. With only one win against probably the weakest team in group stage, Atlantis probably won't have all the answers to exceL's aggression and get through to the quarter finals.
Best bet: Excel Esports to win, paying -303.03 at BetOnline.
MOVISTAR RIDERS (2nd in group D) vs ILLUMINAR GAMING (3rd in group A)
Well, yeah… this one is not looking favourable for Illuminar. The all-Polish squad has been looking shaky both prior to Masters and in the tournament itself, while Movistar, while not brilliant, have been good at dispatching lower-level teams. The pure strength of the Spanish-Swedish team gives them an edge over Illuminar, and if they keep their top laner out of trouble, it should be a comfortable victory for the Riders.
Best bet: Movistar Riders to win 2-0 in maps betting, paying -163.93 at BetOnline