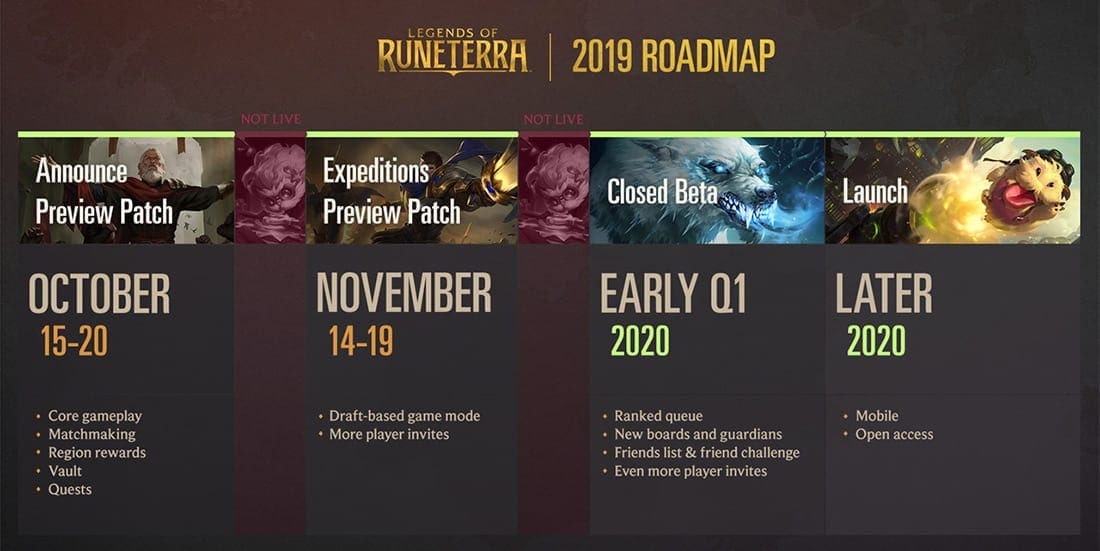 by in
Riot Games has announced an additional testing period and approximate release date for the highly anticipated League of Legends-based card game, Legends of Runeterra.
As revealed last month, the game will dive deep into the universe of Runeterra, the home world of all 146 League of Legends champions that appear on the Summoner's Rift.
The game is said to closely resemble the popular Blizzard-owned Hearthstone, which just recently crowned its first female champion.
Out of all the ongoing Riot projects, Legends of Runeterra was the first that players could try out during the first phase of public testing, which took place from October 15-20.
Fans will be glad to hear that an additional testing period for LoR will start on November 14 and run through to November 19.
SEE ALSO: LEAGUE OF LEGENDS BETTING SITES
Based off the LoR roadmap, Riot Games is also planning on releasing a closed beta in the first quarter of 2020, which is expected to make the game available to the public for a prolonged time. That said, the exact date for the official beta launch is yet to be announced.
The game's official release date also remains shrouded in mystery, but we can expect it to come online sometime in late 2020.
Everyone who wishes to try out the new card game is welcome to create an account and sign up on the official Runeterra site or use their Riot account to do so.
While not everyone is guaranteed an invitation to the world of Runeterra, as places will be limited, anyone can increase their chances of selection by either playing League of Legends or watching Legends of Runeterra on Riot Games' official Twitch channel.
Anyone eager to get their hands on an invitation will be also happy to hear Riot Games will increase the number of available slots compared to the first testing period in order to get more people in the game and receive more feedback from the community.