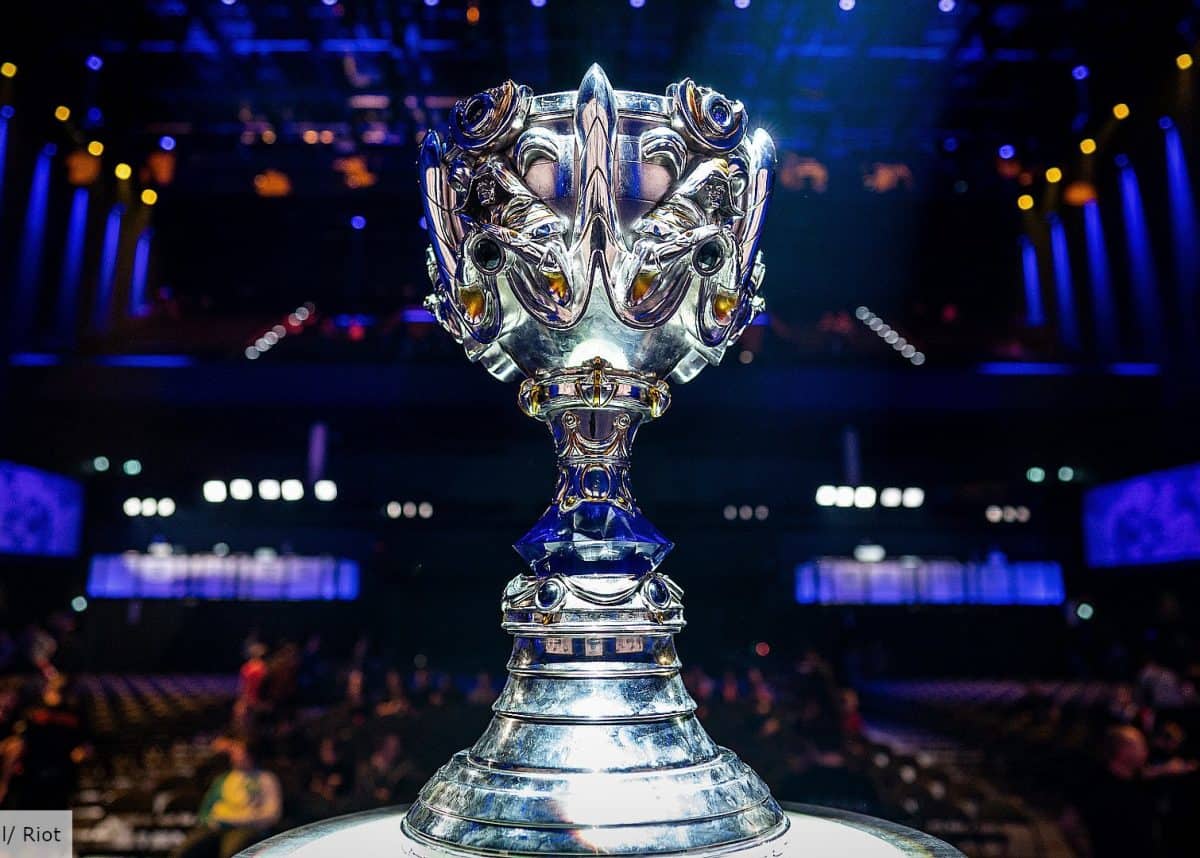 by in
North America esports news
FlyQuest Ready to Kick Off LoL Worlds Campaign
FlyQuest are in China preparing for the 2020 LoL World Championship, with the main event set to commence this weekend in Shanghai. They'll be looking to build on the success of fellow North American side Team Liquid, who can secure direct qualification from the play-in stage with a win on Monday.
However, FlyQuest will have to do something special to reach the LoL Worlds knockout rounds this year. They are grouped with Korean giants DRX and Chinese powerhouse Top Esports, who are favourites for the title with most League of Legends betting sites.
Asia esports news
CS: GO: ESL Pro League Semi-Finals
TYLOO and ViCi Gaming are through to the upper-bracket finals at ESL Pro League Season 12 Asia. The two are the strongest among the four teams that entered the CS:GO event, so we can expect a good fight. Whoever progresses is likely to be up against Invictus Gaming from the lower bracket, which is yet to conclude.
We are siding with the Counter-Strike betting sites on this one and backing TYLOO, as they are on a hot-streak that doesn't seem to be coming to an end any time soon. ViCi are strong, and they dominate most of their rivals, but they have not beaten TYLOO in 11 encounters since the ESL One Rio Asia Minor Greater China closed qualifier in March of this year.
Africa esports news
Ekasi Esports Open FIFA Trials
Ekasi Esports are close to completing their new FIFA esports roster for the upcoming season. They are a man short at present, so they opened up an invitational tournament where the winner will receive a spot with them as a professional FIFA player.
The tournament will come to a close in the next fortnight. Be sure to catch the semi-finals and place your bets with South African sportsbooks to who you think will take the organization's final roster position.
Europe esports news
La Copa 2020 Quarter-Finals
This week we'll see the top eight teams of the Counter-Strike: Global Offensive La Copa 2020 compete for a spot in the semi-finals scheduled next weekend. In the first two matches, Wygers will battle ZEROZONE, and KPI Gaming will take on Exploit Esports.
These matchups are ideal, as each side will be testing the other to push towards a closer step at the finals. In the first best-of-three quarterfinals, ZEROZONE are the likely winners with the odds in their favor among sports betting sites. They've shown a lot more consistency than Wyger, who have had some rocky performances.
We'll have to see how the Wyger's player mentality is on the day of the encounter. If they come with the power they possess, ZEROZONE will have a tough time through the maps, and we could see a draw.
In the second game, KPI Gaming is the clear favorite among CS: GO fans and sportsbooks. They've got a strong squad and have prevailed against Exploit in the past.
South America esports news
Isurus to face Imperial in Tribo To Major
Isurus will be looking to maintain their winning streak over Imperial in their Tribo To Major clash this week. However, it seems the odds are against them, and Imperil will redeem themselves.
Isurus have had a rough time since losing Gabriel "1962" Sinopoli, and Jonathan "JonY BoY" Munoz is still adjusting to the team. If Imperial play this to their advantage, they could break their losing streak against Isurus.
Oceania esports news
LPL Pro Season 3 continues
Spag and Sons are up against the Australian Gaming Network in Season 3 of the LPL Pro 2020 Dota 2 tournament. They'll fight it out on the second day of the round-robin stage, where Spag and Sons will look to use their experience to get ahead of AGN.
The two teams have recently had a tough few matches, with AGN losing every game they've had. Spag and Sons have also had a rocky start with several draws but beat Shadownet in the Oceanic Esports League.
Dota 2 sportsbooks are against AGN here, as they simply don't have the experience or strength that Spag and Sons bring to this game.