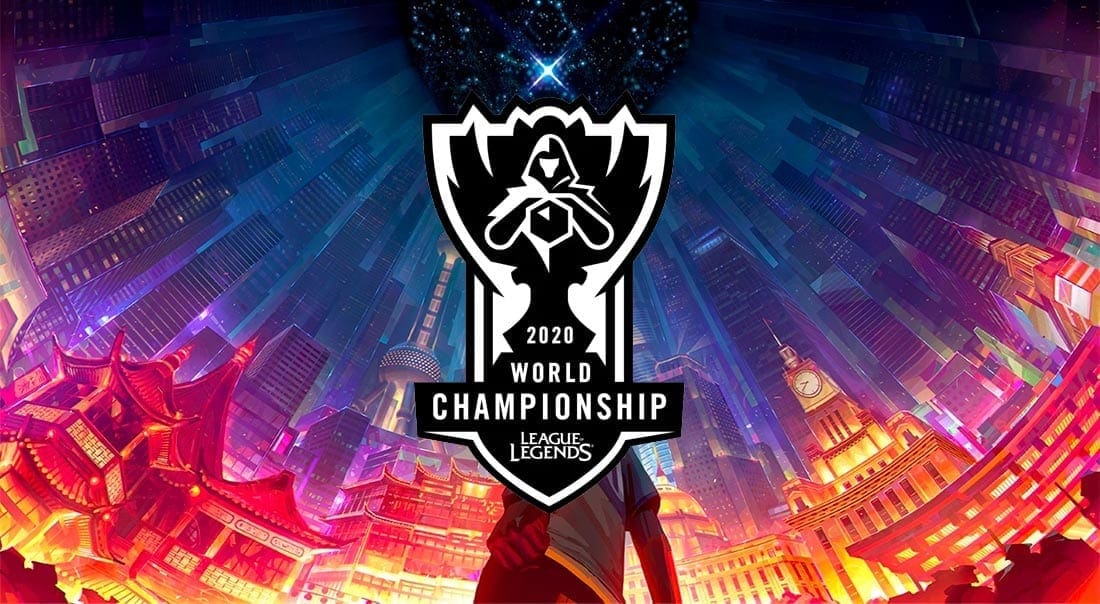 by in
North America esports news
No North American Teams in LoL Worlds Playoffs
The 2020 League of Legends World Championship marches onwards. The playoff matchups are all settled, and there are no North American teams in the final eight.
The closing matches of Group C saw the US-based Team SoloMid finish dead last with a 0-6 record. This comes after the surprising elimination of Team Liquid, who came in third in Group A.
Heading into the final day of Group D matches, American hopes rested squarely on the shoulders of FlyQuest. Although they won two of their last three games to finish with a 3-3 record, it wasn't enough to book a spot in the knockout rounds.
Asia esports news
Asian Teams Achieve Mixed Results In LoL Worlds 2020
After the final few matches of the League of Legends World Championship's Group C, results are in. Despite the overall dominance of Asian teams in the event, Group C was dominated by Europe's Fnatic with a 4-1 record.
South Korean team Gen.G finished second, also with a 4-1 record, moving on to the knockout stage. However, it's not all roses for Asian teams in Group C. Chinese bookmaker favorite LGD Gaming missed the mark with a 3-3 score.
Group D saw Chinese and South Korean teams taking the top two spots. Top Esports finished in first place with a 5-1 record, while DRX took second spot at 4-2.
Africa esports news
Virtual Sports Carrying African Betting Industry Through Pandemic
The SBC Digital Summit Africa saw a gathering of sports betting industry leaders and experts sharing their recent experiences. The pandemic posed unique challenges to the African sports betting industry. However, an unusual vertical came to the rescue: virtual sports.
As Dolan Beuthin (BetMonsta co-founder and CEO) pointed out, Africa has a fairly unique situation with virtual sports. The contribution of virtual sports betting to overall gambling action is extraordinarily outsized compared to global benchmarks.
In most countries around the world, virtuals generate about 10% to 15% of yearly revenue. Conversely, some African nations see virtual sports generating more than 60% of annual bookmaker revenues.
This allowed sportsbooks to weather the storm in much better shape than in other countries. As much as 95% of betting traffic in Africa is generated by virtual football.
Europe esports news
David Beckham's Guild Esports Enter London Stock Market
Guild Esports, a professional gaming brand co-owned by David Beckham, is now a public company listed on the London Stock Exchange (LSE). The team launched this past June amid the global pandemic. Guild's initial listing involved a successful $25 million fundraising drive inspired largely by Beckham's backing.
The company will field separate teams for Rocket League, Fortnite and FIFA, for the time being. Guild Esports have now become the first esports group to be listed on the LSE.
In the few months they've been around, Guild have managed to poach talented headliners, coaches, retired players and PR staff. Overwatch League and Call of Duty League content creator Carleton Curtis heads the company.
South America esports news
Rainbow Six Latam Sur6 Championship: Week 4 Final Standings
The South American division of the SuR6 Rainbow Six Siege esports tournament is now in its sixth season. Week 4 has just closed off, and the rankings are in. The results are clear: Coscu Army Esports are absolutely dominating with five points on the nearest competitor.
9Z Team came in second with 19 points, while Malvinas Gaming and LBS Esports ran third and fourth respectively with 18 points each. LBS managed to displace Furious Gaming from the top four. FG are now fifth, down a spot from last week, followed by Flow Nocturns Gaming with 12 points. Infamous Gaming moved up a spot, from from eighth to seventh, while Azules Esports are now dead last.
Oceania esports news
Rally New Zealand Esport Series Auckland Announced By MSNZ
MotorSport New Zealand, LetsPlay.Live, Rally New Zealand, and Auckland Tourism, Events & Economic Development have announced an exciting new event. The Rally New Zealand Esport Series Auckland will be presented by MSNZ.
Powering the event will be a brand-new racing simulation game, WRC 9. The races will be staged in scenic Rally New Zealand circuits. Multiple qualifiers will allow players to compete for a slot in the tournament. The event itself will feature amazing prizes, including trips to Auckland to face off against Rally New Zealand celebrities.
That includes rally racers like Hayden Paddon, who has already confirmed his participation in the star-studded event. Online qualifiers begin October 12 through LetsPlay.Live. Meanwhile, offline qualifiers will take place on October 23 and 24 at Armageddon Expo Auckland.