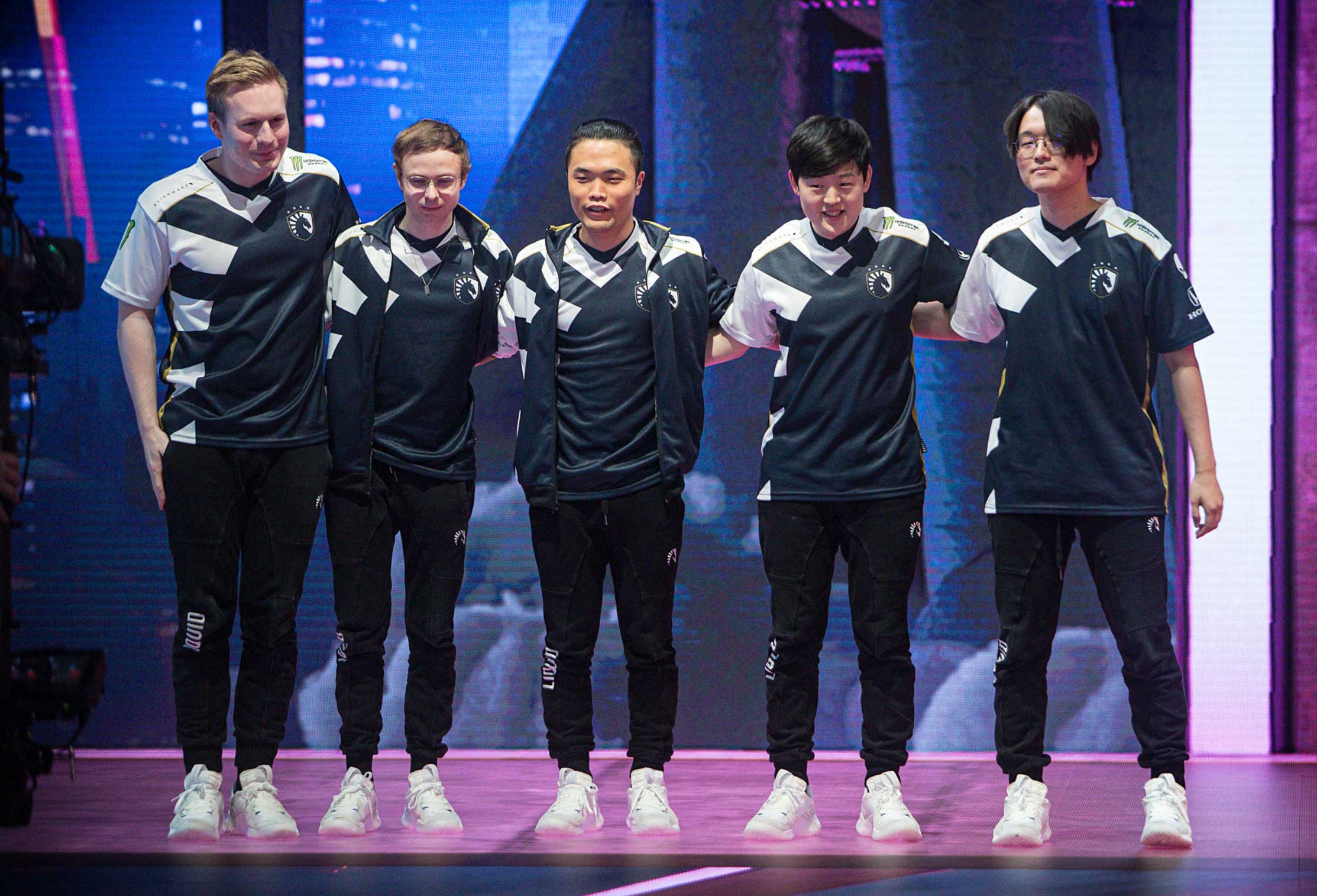 by in
North America Esports Betting News
LoL Worlds: Will Liquid Dominate Against Legacy?
Team Liquid will be closing day 2 of the League of Legends group stage with a Legacy battle. Team Liquid is one of the strongest in the group and will likely proceed beyond the group stages.
Their opponent, Legacy, is among the many underdogs in the competition. This squad, in particular, will bring a twist of excitement to all the games they play. The odds across all sportsbooks are stacked against them, but they will change as the campaign progresses.
It's still unlikely that Legacy will defeat Team Liquid, who will look to dominate throughout the group stages.
Asia Esports Betting News
Global StarCraft II League Season 3
We have a doubleheader of StarCraft II this weekend. In what'll be one of the closest games, Solar and Zest will face off. The two players match up equally. However, our money is on Solar this time around, despite sportsbooks offering evens odds.
Zest is on an inconsistent run and has lost four of his recent games. Solar, on the other hand, is arriving with multiple wins.
Cure will take on DongRaeGu in the other match, where the best esports sportsbooks have him as the favorite to win. DRG hasn't played for a while, and Cure will be taking advantage of this.
Africa Esports Betting News
VS Gaming Masters: Who Will Face ATK?
In an epic battle, ATK Arena defeated their favorite rivals, Goliath Gaming, in the upper bracket finals. We await the result of the lower bracket between Sinister 5 and DNMK tomorrow, and we're set for the Grand Finals of the Counter-Strike: Global Offensive.
ATK is, hands down, one of the best teams in South Africa, and their opponent will be in for an intense game on Sunday. Our money is on Sinister 5 progressing, but esports betting sites in South Africa will be backing ATK, as usual.
Europe Esports Betting News
BTS Pro Series: Europe
The Mudgolems and Khan will be kicking off the upper bracket, round one stage for the BTS Pro Series Season three. The two will fight for a spot in the upper bracket final on September 29. The Mudgolems started on with a rough foot, but are now topping the leaderboard with six wins in the bag.
Things haven't gone so well for Khan, who has drawn four of their games, lost two, and won two. Unfortunately, it's unlikely they'll stand a chance against the force that the Mudgolems are bringing, who are the sportsbooks' favorites.
South America
League of Legends World Championship
Does Brazil's INTZ have what it takes to defeat SuperMassive on day two? Perhaps they do, however, SuperMassive is arriving at the Worlds with a comfortable winning streak and experience from last year's competition.
INTZ will also be in competition mode after competing in two battles on day one. They have the potential to gain momentum that'll propel them forward if they bring their best performance.
Oceania Esports Betting News
ESL Pro League Season 12: Oceania
The Chiefs Esports and Avant Gaming will start the new week with the first of a doubleheader group stage in the CS:GO ESL Pro League. The winner will win a spot in the lower bracket finals. But, what can we expect from their meeting, and what are the bookmakers odds saying?
Both teams are coming from a relatively good win record. However, in their previous encounters, Avant has dominated, for the most part, clearing 2-0 in the last battle. They also placed second in the closed qualifier, which further extends the odds in their favor across sports bookies in Australia.