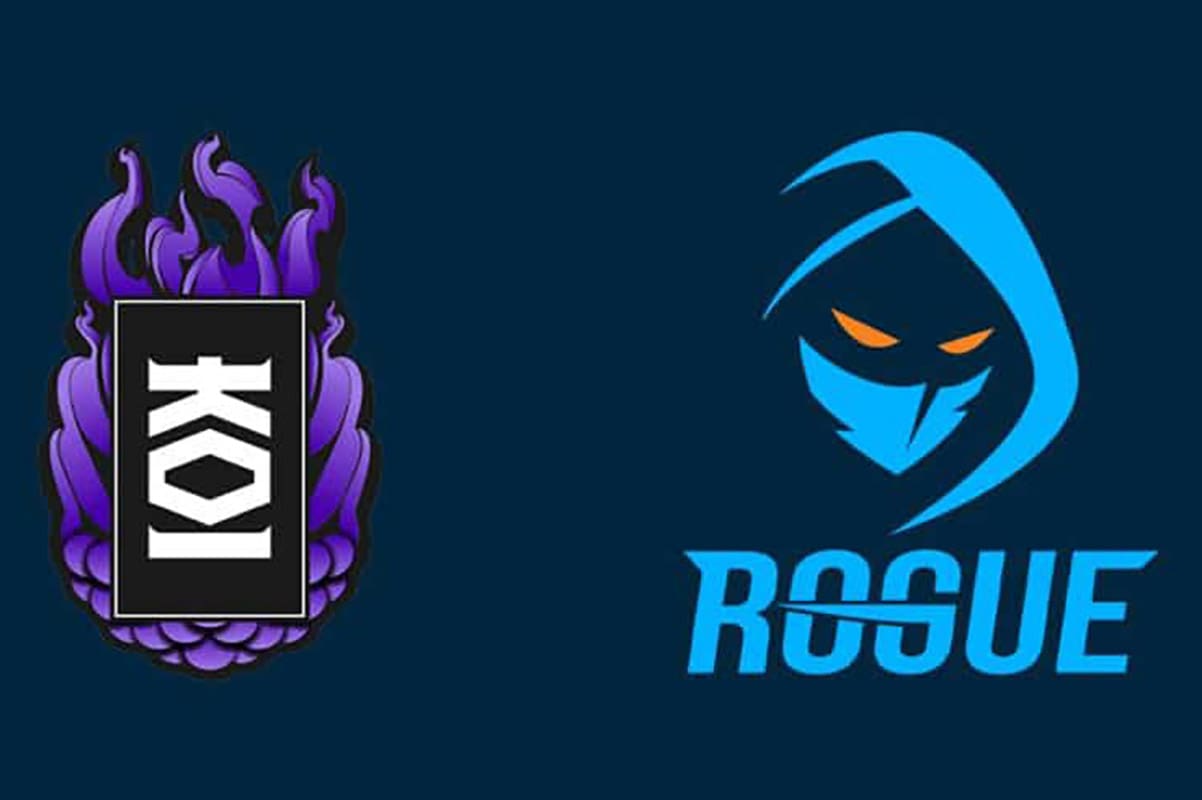 by in
KOI and Rogue's parent company, Infinity Reality, recently announced their "strategic alliance." According to the reports, the partnership will go further than the companies' League of Legends sector and will work toward putting their resources together to dominate European esports.
Besides League of Legends, the official press release on the partnership revealed that KOI would have a foothold on Rogue's other esports teams in Rainbow Six Siege, Call of Duty, and Rocket League.
The collaboration will also include KOI's Valorant squad. The team were among the 30 squads selected for the 2023 VCT partnership. The co-founder of KOI, Ibai Llanos, will also reportedly be the "featured ambassador" of the partnership.
"Ibai Llanos, the social media celebrity and Twitch luminary who operates the fourth most followed channel in the world will serve as a featured ambassador of the partnership across both KOI and Rogue," the press release read.
"Including KOI's competitive teams in the much-anticipated pro Valorant league and LVP SuperLiga, as well as Rogue's teams in Call of Duty, Rocket League, Rainbow Six, and their championship League of Legends roster- the number one LEC seed entering into next week's Worlds competition."
The partnership will also allow KOI to participate in the LEC and see Rogue's LoL team rebranded as KOI. The change will be made in time for the LEC's 2023 Spring Split, but the formal name change remains to be announced as many anticipate it might bear KOI.
Rogue will reportedly continue managing affairs at the company despite the change. The current management will handle the management and operations structure of the merged League of Legends team. Details concerning the purchase amount and the percentage split were not revealed in the press release.
Several competitive esports teams are taking some time off as a result of the offseason, so the partnership of both esports teams will officially start in 2023. This applies to both the Valorant and League of Legends teams of both organizations.
At the moment, Rogue's Rainbow Six team are participating in the European League tournament and are currently in the third stage. If the team scales through the event, they will have a pass to compete in the Jönköping Major scheduled to take place in November.
The Piqué organization's League of Legends team are set to participate in the North American League of Legends World Champion Championship on October 7. The main event's best-of-one fixture against DRX will be their first outing in Group C, with Top Esports and GAM Esports as the other two teams that make up the group. The 2022 Worlds main event kicked off earlier today with Fnatic clinching a win over Cloud9.