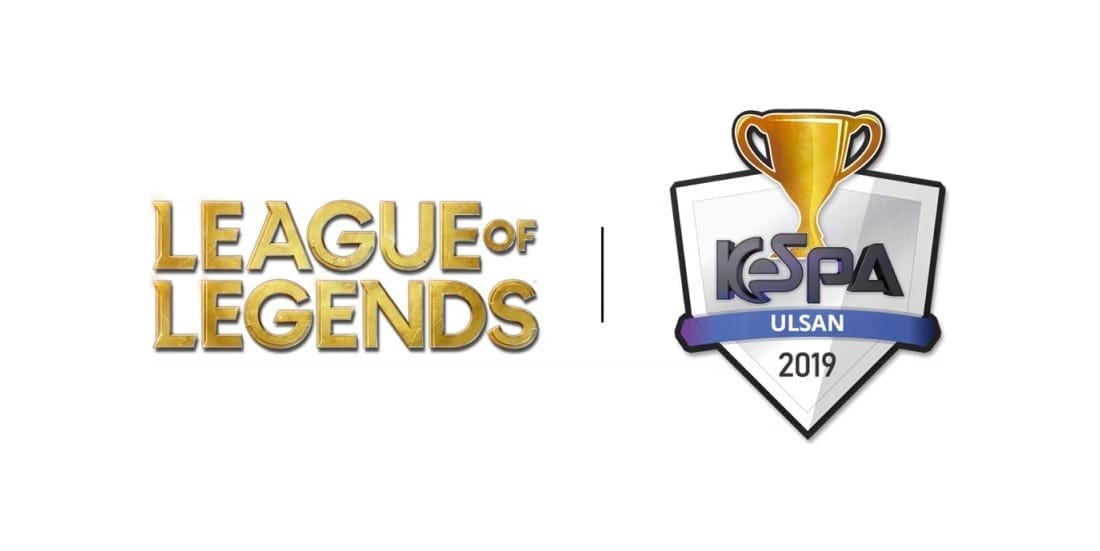 by in
In this betting preview, we will take a look at the last round of KeSPA Cup Elimination fixtures, set to take place this Thursday, December 26. There we will see two exciting fixtures, featuring Jin Air Green Wings and DragonX take on Spear Gaming and Chungnam respectively in a bid to punch their ticket for the qualifying round.
Here are our betting predictions with betting odds, courtesy of BetOnline.
DragonX vs Chungnam
Thursday, December 26 – 17:00 KST
DragonX will enter 2020 with a new roster and a new name, having renamed themselves from Kingzone DragonX to DragonX earlier in October.
Returning to the team for another season, we have the bot lane tandem Kim "Daft" Hyuk-kyu and Ryu "Keria" Min-seok. Joining them will be a rookie jungler Hong "Pyosik" Chang-hyeon and two former Griffing players – mid-laner Jeong "Chovy" Ji-hoon, and top laner Choi "Doran" Hyeon-joon.
The acquisition of the former two Griffin players is in our books a solid move, yet we have some questions about Pyosik who doesn't have any experience playing at the top level. In a way, Doran is also a rookie in LCK, seeing how he has joined Griffin's starting lineup late in May 2019.
In other team news, DragonX head coach and former Griffin head coach Kim "cvMax" Dae-ho has been banned from participating in League of Legends professional scene, but got the suspension revoked late in November due to a petition from League of Legends community with over 200,000 signatures. That ultimately means he will be coaching DragonX and play a pivotal role in their development.
Despite having two rookies, we don't believe DragonX should be underestimated heading into 2020, especially seeing how they have an exceptional coach staff, which should help the youngsters develop. All in all, DragonX are bursting with potential and the mix of young and experienced players should result in a very successful season.
As far as this bout is concerned, there is no going around the fact Chungnam ($12.90) are far inferior to DragonX in each and every way. To see them cause any issues to DragoX, let alone win this fixture would arguably be the biggest upset in the history of esports. We don't expect to see any miracles here.
Prediction: DragonX -1.5 @ -714.29 @ BetOnline
Jin Air Green Wings vs Spear Gaming
Thursday, December 26 – 20:00 KST
After an underwhelming season, Jin Air Green Wings ($1.40) will be looking to improve in 2020, but seeing how they have failed to make any massive changes to their team, we have our doubts Green Wings will be able to impress in LCK.
Ahead of 2020 season, Green Wings signed of Cha Ji-hoon as their new head coach, Kwon "Light" Sun-ho as their ADC and Park "Senan" Hee-seok as the team's new support player. On the other side, Green Wings saw Lee "Bambi" Gyu-bin and Moon "Route" Geom-su both leave the team.
The two arrivals seem very solid, considering Senan previously played for LCK team Afreeca Freecs while Light proved to be one of the best ADC mains in 2019 CK Summer Split. There he averaged 74.2% win rate in and was among the top three in KDA, CSPM and GPM.
Despite some solid additions, yet we have our doubts Green Wings have the needed quality to contest the top spots in LCK. That being said, they are rightfully the favourites to defeat Spear Gaming this Thursday.
Spear Gaming ($2.76) ended last season at the sixth place in CK Summer, which was a solid result, considering it was their first appearance in CK, after they qualified via CK 2019 Summer Promotion under the name BeomSAMA. Now they are entering the new season with high ambitions and a completely new roster, which welcomed four new members to the lineup. 
In December Spear Gaming signed Yoon "Destroy" Jeong-min, Kim "Chasy" Dong-hyeon, Lee "Jaguar" Chae-hwan and Kim "Asper" Tae-gi, while keeping ahold of Kim "Winter" Yo-han, who has been with the team since May 2019.
As we see it, the biggest two additions to the team are Asper and Jaguar, who were previously members of Gen.G and DAMWON Gaming. While neither had a lot of playtime for their teams, being a part of LCK team does make them slightly more valuable due to the experience they gathered.
With Jaguar and Asper as Spear Gaming's bottom lane, we can expect they will manage to compete with Green Wings' bottom lane tandem, making this match much closer than what the odds suggest. All things considered, Green Wings should come out ahead, but we believe Spear Gaming should put up a solid fight and chip at least one map off their opponents.
Prediction: Spear Gaming +1.5 @ -172.41 @ BetOnline