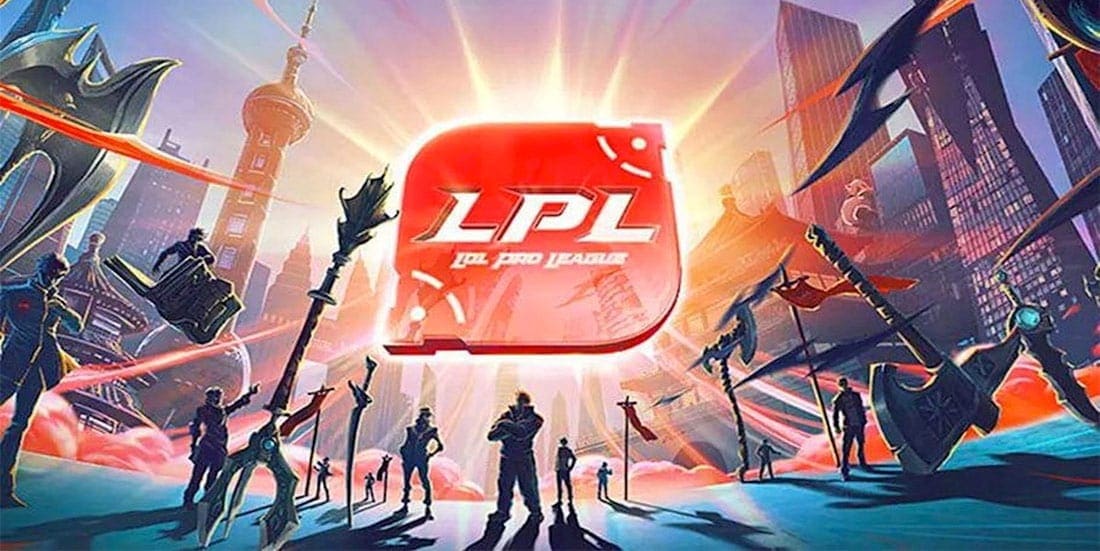 by in
JD GAMING vs TOP ESPORTS LOL BETTING & MATCH DETAILS

LoL Betting Odds:
JDG +126 at BetOnline | Top -166.67 at BetOnline
LoL Betting Lines:
JDG +1.5 at -172.41 | Top -1.5 at +128
When:
August 27, 2020 at 17:30 CST
Watch Live:
Lolesports, Twitch
JD GAMING vs TOP ESPORTS LPL 2020 SUMMER FINALS BETTING PREVIEW
The grand finals of the League of Legends Pro League (LPL) 2020 Summer will see a rematch of the LPL Spring decider when JD Gaming and Top Esports face off again this Thursday.
After reaching the LPL 2020 Spring grand finals and winning the Mid-Season Cup, Top Esports entered the summer split looking better than ever. On the wings of ADC Yu "JackeyLove" Wen-Bo and mid laner Zhuo "knight" Ding, they went on a tear and ended Week 6 as the only team with a perfect 8-0 record.
While Top Esports slumped a bit in the following two weeks with three wins and three losses, knight and co. bounced back and defeated eStar (2-1) and Team WE (2-1) in the final week to secure first place. While there were some concerns about Top given how unconvincing their results were in the latter stages of the split, those worries turned to dust as soon they returned to action in the playoffs.
Seeded directly into the semi-finals, Top Esports produced what can only be described as a complete annihilation of Suning. They won the series 3-0 with an aggregate gold lead of +26.2k as knight starred with an impressive 10/4/31 (10.3 KDA) record.
Recommended!
Whereas Top Esports started strong and slowed down a bit in the latter stages of the split, JD Gaming's journey through LPL 2020 Summer was the polar opposite. Sitting in ninth place with a poor 3-2 record after four weeks of play, they shifted into a higher gear and went on a near-perfect 10-1 run to end the season tied for first place with a 13-3 record and +17 game differential.
Even though JD Gaming had to settle for a runner-up finish due to the head-to-head record, their resurgence made it clear that Seo "Kanavi" Jin-hyeok and his team would take some beating in the playoffs.
Most of JD Gaming's success since July has come down to the output of jungler Kanavi and ADC Lee "LokeN" Dong-wook, who produced some of the highest marks in the league. LokeN is also the current KDA (10.8) leader in the playoffs, while Kanavi boasts by far the highest XPD @15 (+1218).
JD Gaming's only fixture in the playoffs saw them clash with the experienced roster of LGD Gaming, who took down Team WE (3-1) in round one and completely smashed 2018 LoL world champions Invictus Gaming (3-0) in the quarter-finals. Unfortunately for LGD, Kanavi and his crew proved they're head and shoulders above them with a convincing 3-1 win on Sunday.
JD GAMING vs TOP ESPORTS LPL 2020 SUMMER FINALS BETTING PREDICTIONS
If JD Gaming come out ahead this Thursday, they would join EDward Gaming and Royal Never Give Up as one of the only three teams that have won the LPL more than once. For Top Esports, a win will give them their first LPL trophy in their three-year history.
Both sides are stacked with elite talent, making this game very hard to predict. Knight has been by far the best mid laner in the league, while Kanavi has been a class above all other junglers. That should give Top Esports an edge, but it's hard to set the teams apart in the other lanes.
JackeyLove and LokeN have both been phenomenal this split, which makes the bottom lane a 50/50 matchup. The same can be said for the top lane clash between Bai "369" Jia-Hao and Zhang "Zoom" Xing-Ran.
Top Esports are priced as the favourites based on their superior stats, but JD Gaming have shown they have a lot more unexplored potential. Expect a close match that goes the distance.