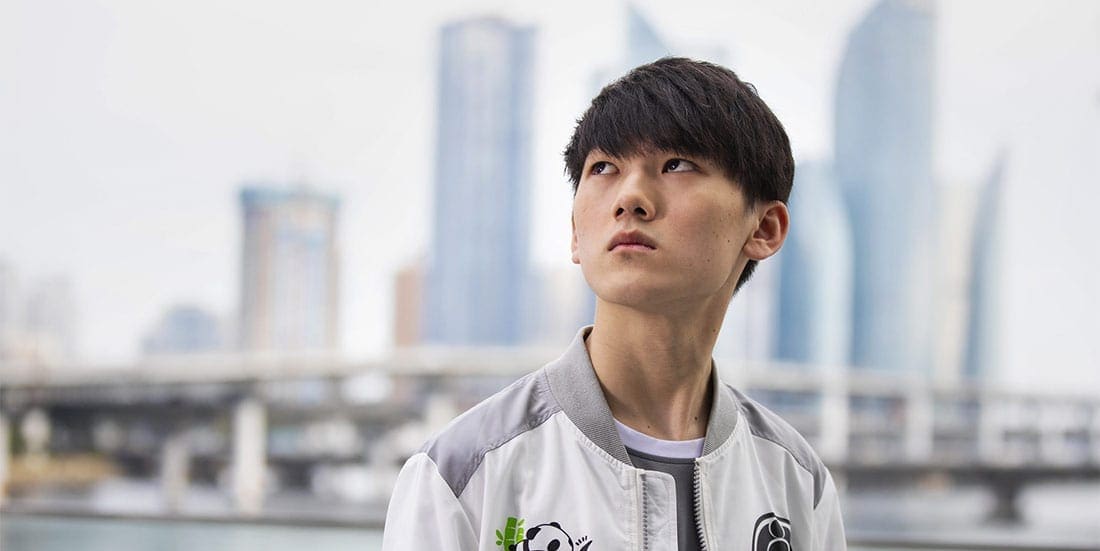 by in
Top Esports announced the signing of ex-Invictus Gaming ADC Yu "JackeyLove" Wen-Bo on Friday, April 3, thus confirming the transfer rumours that surfaced during the League of Legends Pro League (LPL) preseason.
The 2018 LoL World Championship winner has been a free agent since November 2019 when Invictus Gaming decided not to renew his contract amid a roster rebuild, which saw the departure of coaches Kim "Karam" Ga-ram and Won "Mafa" Sang-yeon, and the arrival of three new members in ADC Ding "Puff" Wang, support Su "Southwind" Zhi-Lin and coach Kim "Fly" Sang-chul.
At the time, JackeyLove was regarded as one of the hottest free agents, with several elite LoL teams showing interest in the young ADC. Some reports tied him with Royal Never Give Up, where he would take over for the legendary Jian "Uzi" Zihao, while others suggested JackeyLove could team up with Top Esports.
Nothing came out of it back then, however, JackeyLove spent the next five months as an unsigned free agent. That changed on Friday when he announced his allegiance to Top Esports, where he is expected to replace Ying "Photic" Qi-Shen.
Top Esports sit fourth in the LPL Spring Split with a solid 7-3 record, which puts the 2019 LPL Summer Split runners-up in contention for a playoffs run and a shot at the organisation's first LPL title.
JackeyLove will start training with the team as soon as possible and could replace Photic for Top Esports' LPL Spring Split Week 6 fixtures against Rogue Warriors and Team WE. Given his five-month hiatus from top-level play, however, he could be granted a little more time to brush off the cobwebs before jumping back into competitive matches.
"Young yet already so accomplished, JackeyLove still keeps a humble heart," read Top Esports' announcement.
"With him on board, we hope to see the elevation of the whole team, bringing us closer to our ultimate goal.
"JackeyLove will start training in our home base ASAP-looking forward to seeing him soon!"
With the acquisition of JackeyLove, Top Esports have further strengthened an already solid roster that includes jungler Hung "Karsa" Hao-Hsuan, top laner Bai "369" Jia-Hao and one of the most talented young mid laners in the LPL, Zhuo "knight" Ding.
Interestingly, JackeyLove played a pivotal role in Invictus Gaming's road to the 2019 LoL Worlds, as he was the key figure in their win over Top Esports in the LPL Regional Finals. JackeyLove then went on to help IG reach the semi-finals, where they lost to the eventual champions, FunPlus Phoenix.