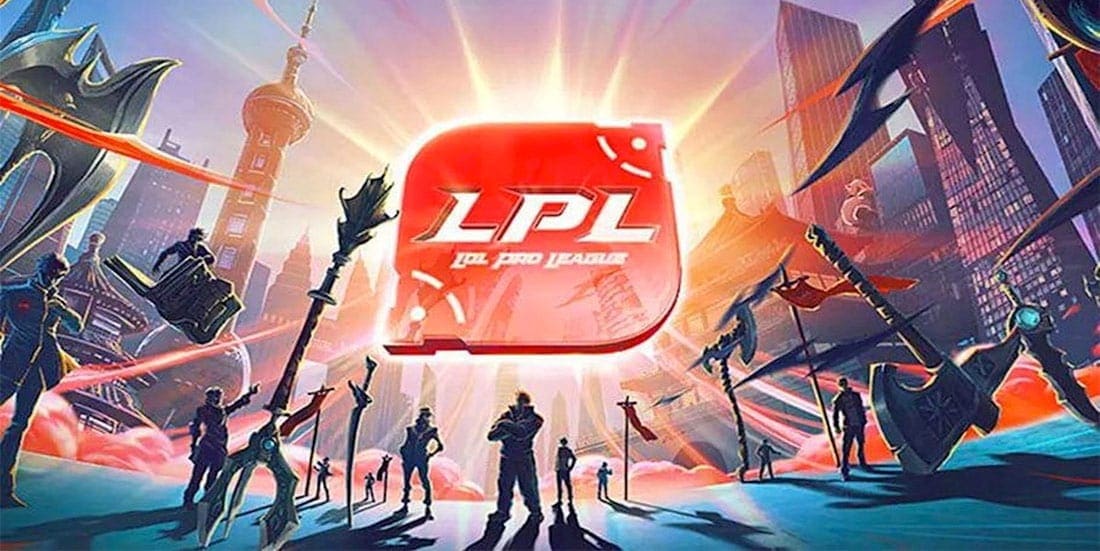 by in
TOP ESPORTS vs JD GAMING LoL BETTING & MATCH DETAILS

LoL Betting Odds:
JD -151.52 at BetOnline | Top +125 at BetOnline
LoL Betting Lines:
JD -1.5 at +139 | Top +1.5 at -188.68
When:
May 2, 2020 at 18:00 CST
Watch Live:
Lolesports, Twitch
TOP ESPORTS vs JD GAMING SPRING SPLIT GRAND FINALS BETTING PREVIEW
JD Gaming and Top Esports will duke it out for the League of Legends Pro League (LPL) title this weekend when they clash in the LPL 2020 Spring Split finals.
Whatever happens on Saturday, this is Top Esports' best placement since joining the LPL in 2018. Their previous high mark was achieved last summer when they clinched a bronze medal, although they failed to book a ticket for the LoL World Championship after they lost to Invictus Gaming (2-3) in the LPL Regional Finals. That triggered some offseason roster changes, with Hung "Karsa" Hao-Hsuan and Ying "Photic" Qi-Shen taking over for the departed Xiong "Xx" Yu-Long and Lee "LokeN" Dong-wook.
With a legendary jungler and a promising ADC on their squad, Top Esports entered the 2020 season as the team to watch. While they had their fair share of iffy showings in the first half of the split, Karsa and co. shifted into a higher gear and finished the regular season with an impressive 8-2 run.
The biggest roster change of the year came at the start of April when Top Esports acquired Yu "JackeyLove" Wen-Bo, who left Invictus Gaming last year. Top haven't lost a single match since the 2018 world champion made his club debut on April 13, while they have lost only two maps in those five outings – one against Team WE (3-1) in the quarter-finals and another against Invictus Gaming (3-1) in the semis.
Although JD Gaming ended the LPL 2019 Summer Split in 10th place, they decided to keep their core more or less intact for the 2020 campaign. Their only roster change came in the arrival of ADC LokeN from Top Esports, while Seo "Kanavi" Jin-hyeok signed a permanent contract after spending the last split on loan from Griffin. The gamble on Kanavi has paid big dividends already, as the Korean jungler bounced back from an indifferent 2019 campaign to claim the Most Valuable Player award for the LPL 2020 Spring Split.
With a freshened-up roster, JD Gaming climbed the LPL ladder at a rapid pace and finished the Spring Split as runners-up with a 12-4 record and 72% game win rate. They carried that momentum into the playoffs, where they disposed of the reigning world champions, FunPlus Phoenix, in straight sets to reach their maiden LPL finals series.
It's worth noting that JD Gaming's star top laner, Zhang "Zoom" Xing-Ran, returned from quarantine at the start of April, which is a massive positive for this team. At the time of writing, Zoom is the only LPL player who holds a perfect 100% win rate over 10+ games played.
TOP ESPORTS vs JD GAMING SPRING SPLIT BETTING PREDICTIONS
Top Esports defeated JD Gaming back in March, but that result means little when comparing these two sides. With JackeyLove joining Top and Zoom returning for JD since then, both teams are different beasts.
Zoom is arguably the best top laner in the LPL. However, with Karsa watching him from the jungle, it's difficult to say whether the JD star will be allowed to play at his own pace.
Things are tricker still for JD in the bottom lane. LokeN is by no means a bad player, but JackeyLove is still the best ADC in the world when he gets his wheels spinning. If everything goes to script, Top should have the advantage at the lower end of the map.
The mid lane will see Zeng "YaGao" Qi take on Zhuo "knight" Ding. While we can respect YaGao and what he has shown this split, knight was the more impressive player in the semi-finals. That is another benefit of JackeyLove's arrival, as his leadership and shot-calling have enabled knight and Karsa to play at the highest level.
If both sides play to their peak, this match will go down to the wire. Esports bookmakers are giving JD the edge, which makes Top Esports an attractive proposition as outsiders.