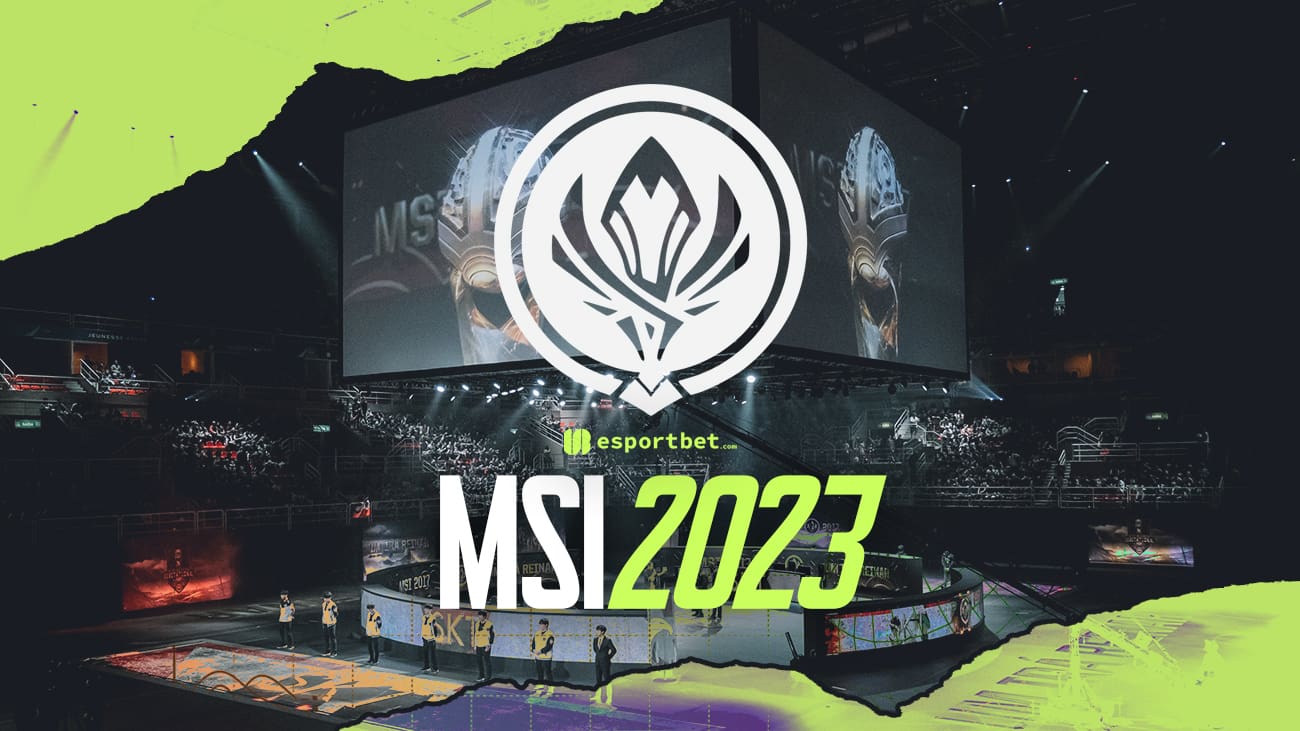 by in
The clash between reigning LPL champions JD Gaming and two-time Mid-Season Invitational winners T1, was always going to garner a lot of League of Legends fans eyes, simply because the Chinese and Korean juggernauts have huge supporter bases in their home country.
However, no one expected them to break the peak viewership record from the grand final of the 2022 Mid-Season Invitational, where T1 and Royal Never Give Up saw 2.19 million viewers take in the blockbuster five-map series.
The most recent series between JD Gaming and T1 in the upper-bracket final, set a record for an MSI series, with just under 2.3 million viewers catching the action across the multiple platforms that streamed the belter five-map, back-and-forth series, according to Esports Charts.
It doesn't surprise anyone that T1 played their role in breaking another viewership record, as the three-time world champions have been apart of the top three most viewed matches at MSI 2023, as well as the top five most watched matches from the 2022 MSI tournament.
Not only do T1 have the greatest player of all time on its roster in Lee "Faker" Sang-hyeok, they also have two of the most promising LCK rising stars, Lee "Gumayusi" Min-hyeong and Ryu "Keria" Min-seok, who are quickly becoming great players in their own right.
While on the other side of Summoners Rift, JDG have a few of the best players that we have ever seen in the LPL.
Park "Ruler" Jae-hyuk is one of the best AD Carry players to grace the server, with Seo "Kanavi" Jin-hyeok and Zhuo "knight" Ding considered to be a top three player in their respective lanes.
Those 2.3 million viewers were treated to a top tier contest, as JDG and T1 traded maps early in the series, before T1 took a 2-1 lead and appeared to be on the brink of booking their place in the grand final.
Nevertheless, JDG were never going to roll over and let that happen, and they came back to take the fourth map and then the fifth to take the series 3-2 and book their place in the grand final on Sunday.
T1 will meet the winner of the Gen.G vs Bilibili Gaming, and if they can beat either of those teams in the lower-bracket final, we could see the viewership record broken again in the final series of MSI 2023.