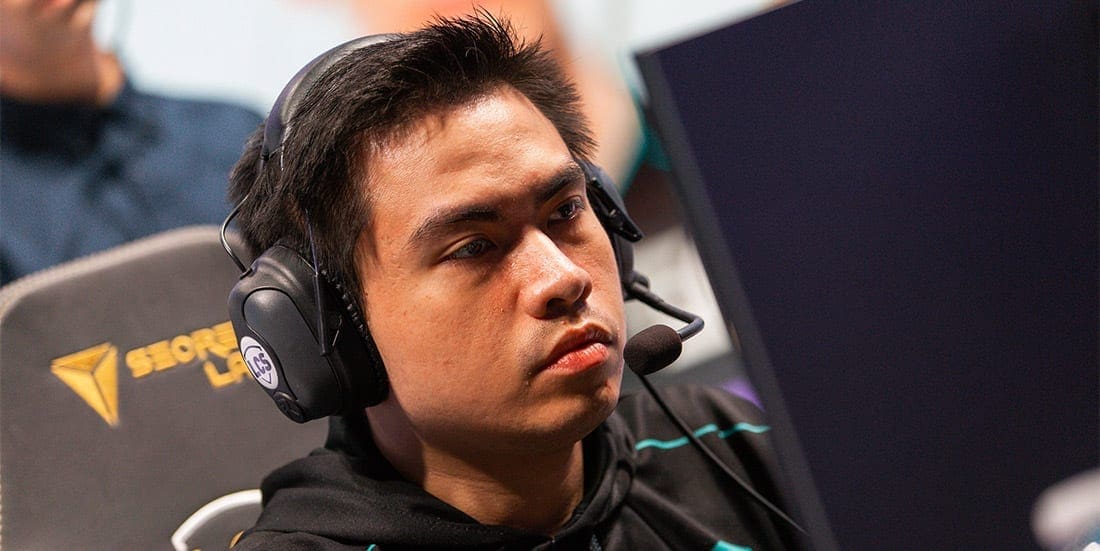 by in
Immortals have announced they will enter the opening week of the 2020 League of Legends Championship Series (LCS) Summer Split without Jake Kevin "Xmithie" Puchero in the starting lineup, with Nicholas James Joseph "Potluck" Pollock promoted from the academy roster to take his place.
The decision has left the League of Legends esports community in shock, as it means the Los Angeles-based team will begin their LCS Summer campaign without one of the most experienced and consistent junglers in the league.
Xmithie finished the last split with some of the worst numbers out of all junglers in the LCS, including a 2.04 KDA, 4.68 CSPM and 69.5% KPAR. However, those figures hardly reflect Xmithie's contribution to the team, as his shot-calling and leadership have been crucial to Immortals' solid mid-late game performances.
In an attempt to calm down the fans and share the train of thought that led to this decision, Immortals GM Keaton Cryer and head coach Thomas "Zaboutine" Si-Hassen explained that the surprising reshuffle is part of a broader plan to test out all available synergies of the organisation's 10-man roster.
This suggests that Immortals are likely to rotate players in and out of the starting roster throughout the 2020 LCS Summer. Apart from owning two junglers, they also have two ADCs in Johnny "Altec" Ru and Apollo "Apollo" Price as well as two supports in Nickolas "Hakuho" Surgent and Jiajun "Gate" Yu.
Immortals finished LCS Spring 2020 in eighth place with an 8-10 record and failed to book a spot in the playoffs after losing to Dignitas in the sixth-place tiebreaker. The team's chances of making it to the LCS Summer postseason are significantly higher, however, as a change of format has allowed eight teams to enter the playoffs instead of the usual six.
Immortals' opening fixture of the new split is slated for Saturday, June 13 at 15:00 PDT, when they will meet 2020 LCS Spring finalists FlyQuest.
Immortals lineup for the opening week of LCS Summer 2020:
Paul "sOAZ" Boyer – Top
Nicholas James Joseph "Potluck" Pollock – Jungle
Jérémy "Eika" Valdenaire – Mid
Johnny "Altec" Ru – ADC
Jiajun "Austin" "Gate" Yu – Support