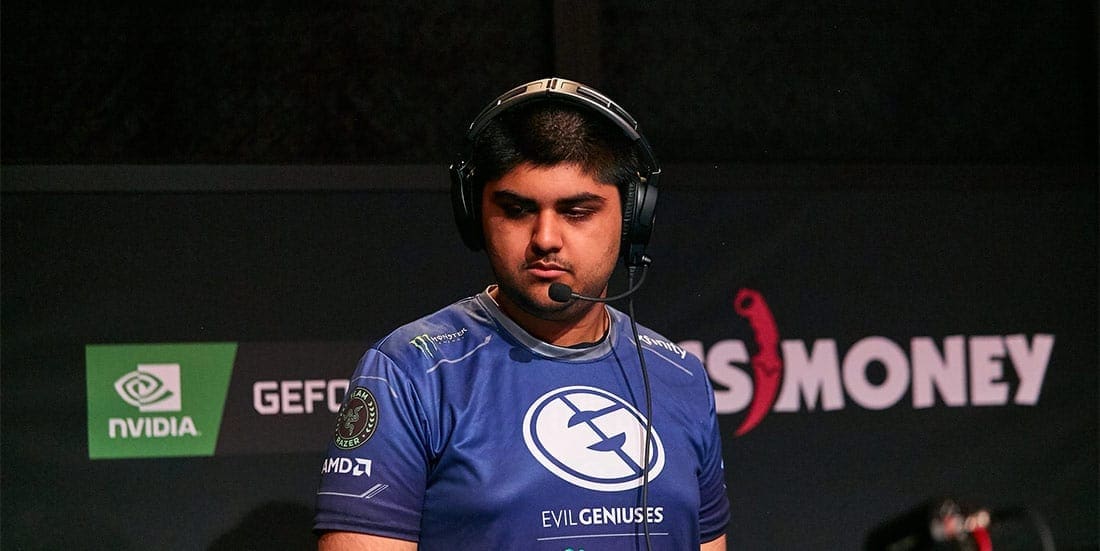 by in
Evil Geniuses announced on Saturday that they had relieved Chet "ImaAPet" Singh of his duties as head coach of their CS:GO esports project.
The news follows reports of an alleged conflict between ImAPet and two of his players: in-game leader Peter "stanislaw" Jarguz and Tarik "tarik" Celik. His departure is the first change for the North American esports organisation since they acquired the ex-NRG roster back in September 2019.
ImAPet began his journey with EG's roster back in May 2018 when he joined NRG following his departure from OpTic Gaming. In nearly two years at the helm he led his crew to several impressive accolades, including titles at ESL One: New York 2019, ESL Pro League Season 10 Americas and StarSeries & i-League CS:GO Season 8, a semi-final appearance at StarLadder Berlin Major 2019, and first place in the CS:GO world rankings.
Things turned sour for the squad in November when they crashed out of both Intel Extreme Masters XIV Beijing and CS:GO Asia Championships 2019 in fifth-sixth place. Although Evil Geniuses showed a glimpse of greatness in late November and December, when they finished top four at the Esports Championship Series Season 8 Finals and EPICENTER 2019, it was clear the team had lost a lot of their momentum.
Evil Geniuses have failed to make any real noise in 2020, finishing seventh-ninth in the BLAST Premier: Spring 2020 Regular Season and ninth-12th at the Intel Extreme Masters XIV World Championship. That mediocre form has seen EG drop down to seventh place in the world rankings – the lowest they have sat since their re-entry into the Counter-Strike scene.
"Today we say goodbye to our CS:GO coach Chet," read Evil Geniuses' announcement.
"Since joining EG in September, he has provided amazing support to our team — leading us to multiple 1st place finishes."
After the announcement surfaced, ImAPet took to Twitter to give some insight on the situation.
"It's no secret my relationship with Stan and tarik was absolutely horrendous," ImAPet said.
"I don't know what I could trust from them in multiple 1on1s nor did I agree with how we were changing the team strategically when we were all discussing what direction we needed to take to improve our consistency.
"There was a lot of hypocrisy on the team on certain cultural beliefs and views on the game."
Evil Geniuses have yet to unveil a new head coach, while ImAPet is yet to decide on his next move in the Counter-Strike esports scene.