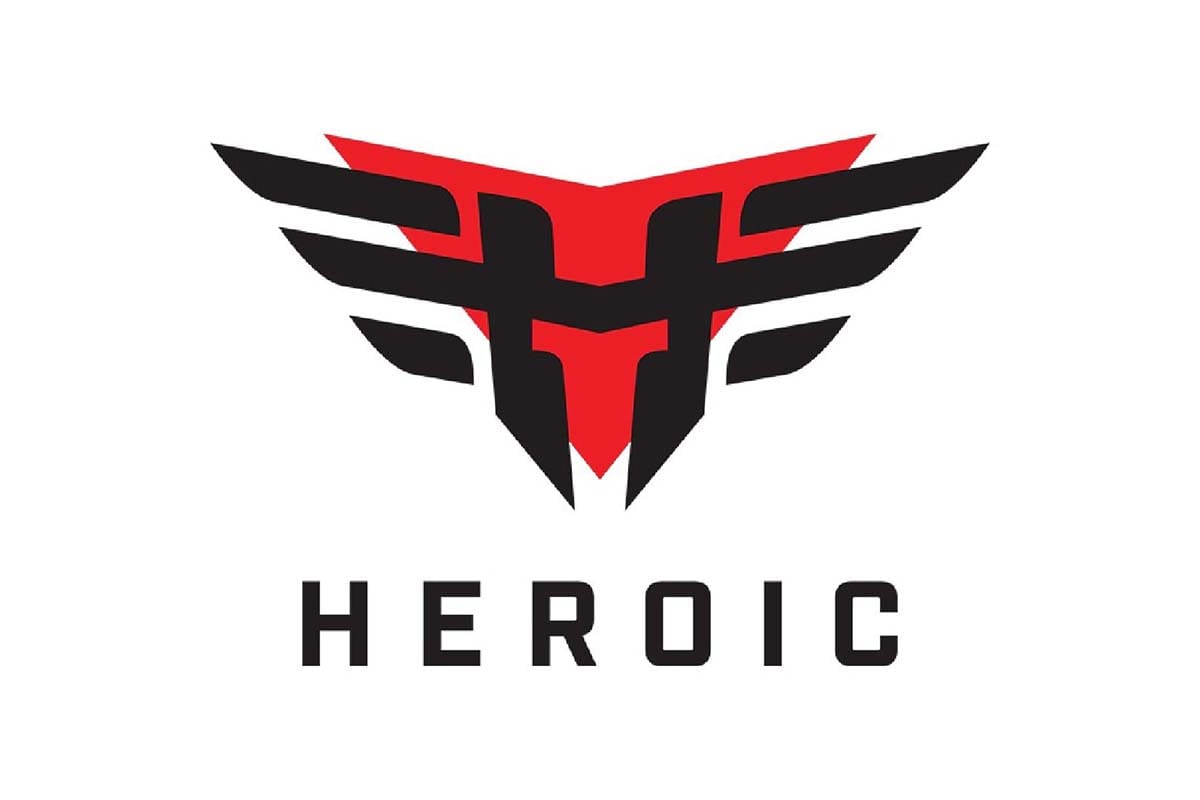 by in
The Norwegian esports organization Heroic has formed a partnership with the Swedish company Xtrfy to provide its players with different gaming equipment, which includes mice, mouse pads and keyboards.
Both organizations are working to develop new peripherals for gaming that will be sold to the general public.
Head of Esports Operations at Heroic Oliver Valsgaard commented on the collaboration: "With Xtrfy we have carefully chosen a partner for mice, mousepads and keyboards that we know will provide our players with the best possible products. We know this for a fact as many of our players already use their products today."
Joakim Jansson, CEO of Xtrfy added: "We're really excited to start working with Heroic. An amazing team backed up by a great organization. Counter Strike is where it all started for Xtrfy, so we're extra excited to be partnering with one of the most promising teams in the scene of today. Our partnership comes quite naturally as several players are already using our products, and on a personal note, I'm glad to welcome our friend Xizt back to the Xtrfy family"
Heroic and Xtrfy have expressed interest in working together to develop new offerings in the future. In addition to this, Xtrfy is also responsible for helping gamers through their gaming experiences.
"Another exciting part of the collaboration is Xtrfy's commitment to collaborate and be hands-on together with our players in order to keep developing new innovative products," Valsgaard said.
"I speak on behalf of the entire Heroic organisation when I say that we are thrilled about the partnership and excited about the prospect of many shared successes."
Currently, Heroic is in charge of managing competitive lineups for Rocket League, Counter Strike: Global Offensive, PUBG, and sim racing. Additionally, the organization is home to a stable of content producers who work under the umbrella of the corporation on a regular basis.
On the other hand, Xtrfy has just entered into a multi-year contract worth multiple six figures with professional player Tyson "TenZ" Ngo to have him serve as the brand's global ambassador. In addition to TenZ, the hardware brand also houses Team Liquid's Counter-Strike star Jonathan "EliGE" Jablonowski.
Danish professional CS: GO player and Heroic captain Casper "cadiaN" Møller said he was confident the Xtrfy products would provide his team with the best possible chance of winning.
"I have a special connection with Xtrfy ever since I purchased my K2 keyboard 6 years ago, and I have played with it ever since," he said.
"As the captain of the CS:GO team, it's important for me that the team has products that don't compromise on the performance side and that we can trust fully – we get that with Xtrfy."