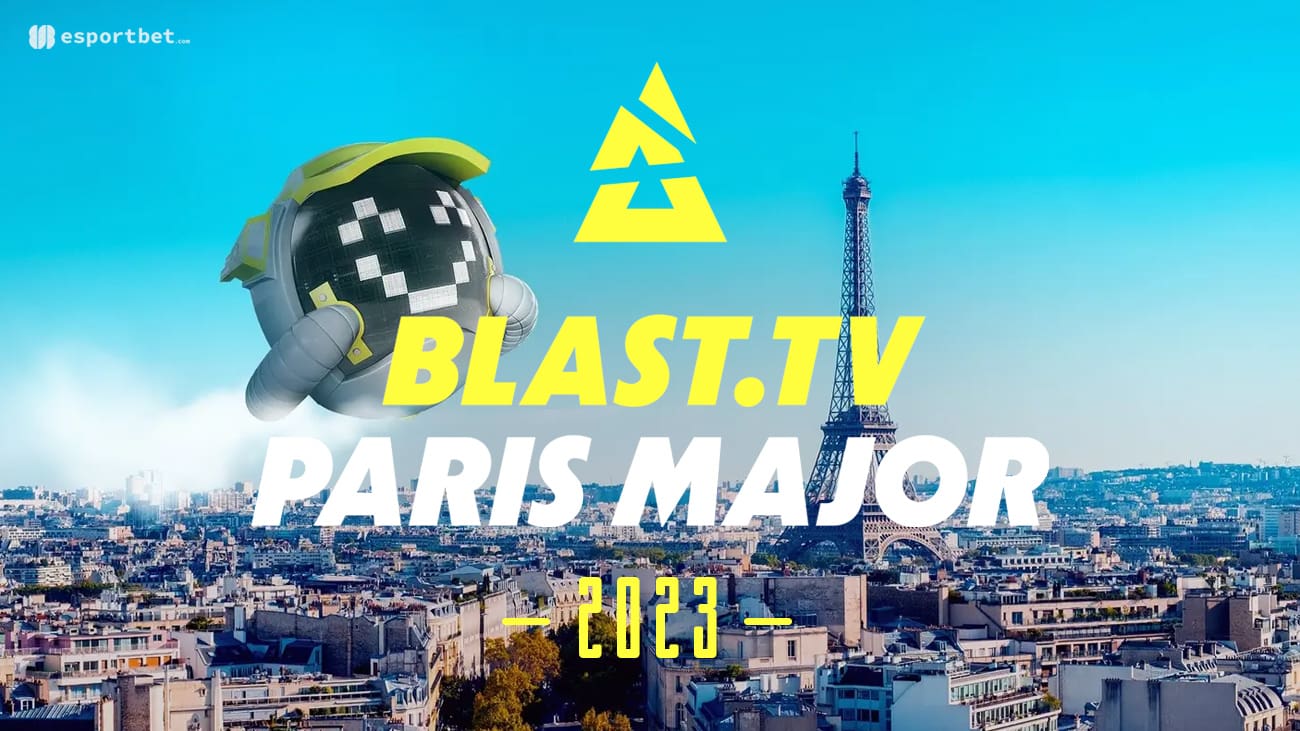 by in
Heroic have booked the first Legends Stage spot at the final Counter Strike: Global Offensive Major, before the release of CS2, after a strong start to the Blast.tv Paris Major RMR B.
After entering the BLAST.tv Paris Major Europe RMR B as the second-highest ranked team, Heroic defeated 500, Aurora, and Monte in their three series.
After a near-flawless second half on Inferno, the world no.3 made their presence known in their first series victory over 500, defeating the Bulgarian roster 16-8.
The Danes' second series against Aurora was much closer, as they were forced to play all 30 rounds on Mirage, with players like Rasmus "sjuush" Beck and Rene "TeSeS" Madsen taking over late to secure a 16-14 victory.
With two wins in a row, they advanced to the 2-0 matchup against Monte, who had already defeated ENCE and Cloud9 in their first two RMR series.
However, Monte's run of upsets came to an end when they faced one of Europe's hottest teams, with Casper "cadiaN" Moller and his team winning the best-of-three series 2-0. (16-12 & 16-14).
WE'RE GOING TO PARIS 🇫🇷 pic.twitter.com/gquEc2R0Xj

— HEROIC (@heroicgg) April 12, 2023
The all-Polish squad 9INE was the second team to book their place in the Legends Stage of the BLAST.tv Paris Major, defeating three teams ranked inside the top 20 in the world rankings during their Cinderella run.
9INE began their RMR against the world no.1 G2 Esports, where they were massive underdogs with esports betting sites, but they took G2 to all 30 maps and won 16-14 in a tight series.
BIG were waiting for the Polish squad after defeating G2, and they proved to be a much stronger challenge, as the two outfits matched halves, with both teams taking 9-6 CT sides to send the match to overtime.
Olek "hades" Miskiewicz took over in overtime and led his team to four straight round wins and a 19-15 victory to advance to the 2-0 matchup with Team Vitality.
Hades was the best performer for the Poles once again, finishing the two-map series against Team Vitality with server highs in kill/death difference (+18) and rating (1.33), as the world no.35 defeated the world no.6 2-0 (16-11 & 16-11) to book their place in the Major's main event.
With Heroic and 9INE securing the first two Legends Stage spots, the winner of the third-place decider bracket will earn the final spot.
We go 3-0 at the European RMR B, qualifying to legends stage!

See you in paris 🇫🇷☝️ pic.twitter.com/HpvXe8NJwR

— 9INE (@9INEGG) April 12, 2023