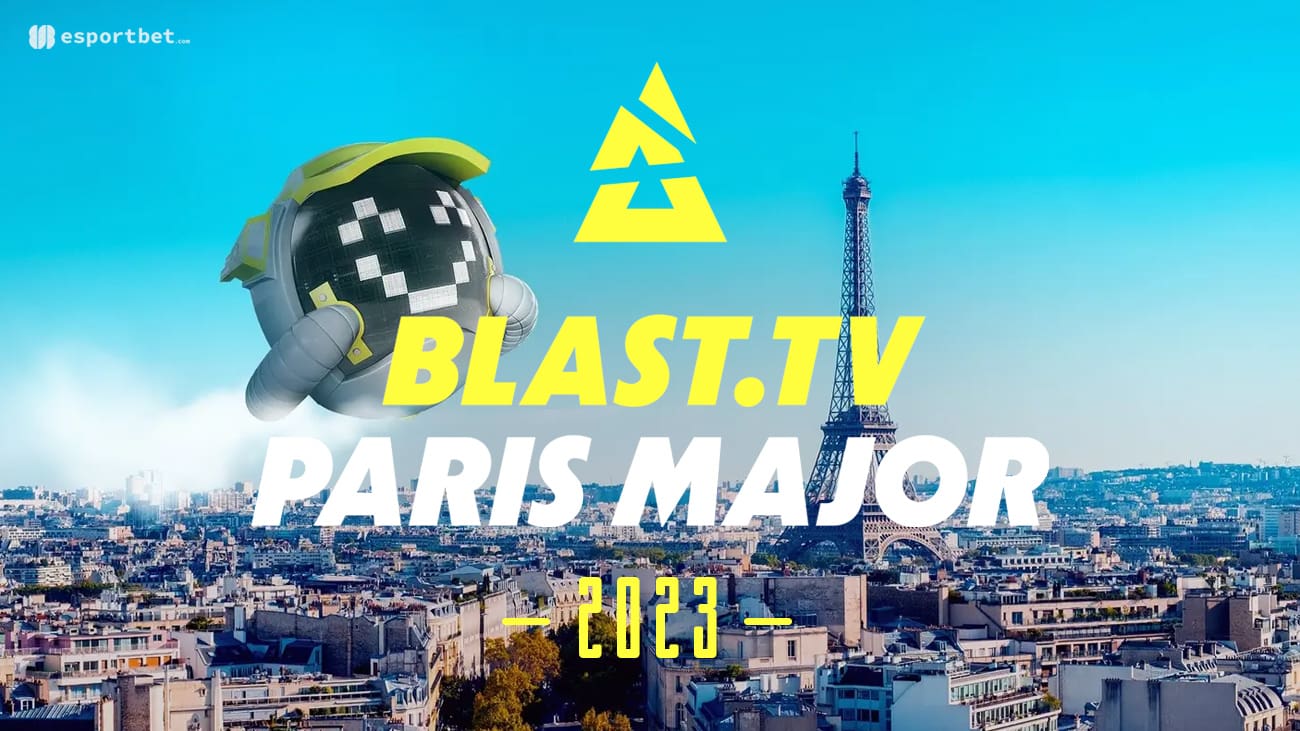 by in
The opening days of the Legends Stage at the BLAST.tv Paris Major produced several upsets, with pre-tournament fancies G2 Esports and FaZe Clan dropping their opening two matches to set up potential tournament-ending series on Sunday.
G2 began their main event with a best-of-one series against Team Vitality on Saturday, when they were beaten in a thrilling 29-round match.
The world no.3 was then defeated by Bad News Eagles in the second round by the same 16-13 scoreline, resulting in them dropping into the 0-2 pool for an elimination fixture with FURIA.
FaZe Clan have taken the long way through the RMR, Challengers Stage and now the Legends Stage for this final CS:GO Major.
The world no.5 claimed the last spot in the Major by taking out the Last Chance Qualifier, and now the European squad will have to win three straight series to make the playoffs later this week.
After drawing Heroic as their opening opponent in the Legends Stage on Saturday, the odds were stacked against FaZe, and as the all-Danish squad destroyed them 16-7, it appeared as though the 2022 PGL Antwerp Major winners were going to bounce back against Into The Breach with a steadying win.
However, the team ranked 22 spots lower than FaZe brought their A-game and took Inferno 16-12, dropping Finn "karrigan" Andersen and his squad into an elimination clash with 9INE on Sunday.
Fortunately for G2 and FaZe supporters, both rosters produced some of their best Counter-Strike to win 2-0 over FURIA and 9INE, respectively, and eliminate those two teams from the tournament.
At the other end of the spectrum, Heroic and Team Vitality became the first two teams to qualify for the Champions Stage, after they completed their own undefeated 3-0 runs across Saturday and Sunday with wins over Team Liquid and Monte in best-of-three promotion series.
Heroic and Vitality came into the BLAST.tv Paris Major as the world's top two CS:GO teams, and they would have to be the two clear favourites to be crowned Major champions at the end of the week.
Round four of the Legends Stage will feature another six matches on Monday, with three 1-2 pool series where the losers will be eliminated and three 2-1 pool series which will see the winners promoted to the Champions Stage.
1-2 Pool BO3 (Elimination Series)

ENCE (-188.68) vs Ninjas in Pyjamas (+137) @ 11:30 CET
FaZe Clan (-333.33) vs Bad News Eagles (+240) @ 11:30 CET
Fnatic (+300) vs G2 Esports (-454.55) @ 15:30 CET

2-1 Pool BO3 (Promotion Series)

Monte (+240) vs Natus Vincere (-333.33) @ 15:30 BST
Apeks (-175.44) vs GamerLegion (+125) @ 19:30 CET
Team Liquid (-400) vs Into The Breach (+275) @ 19:30 CET