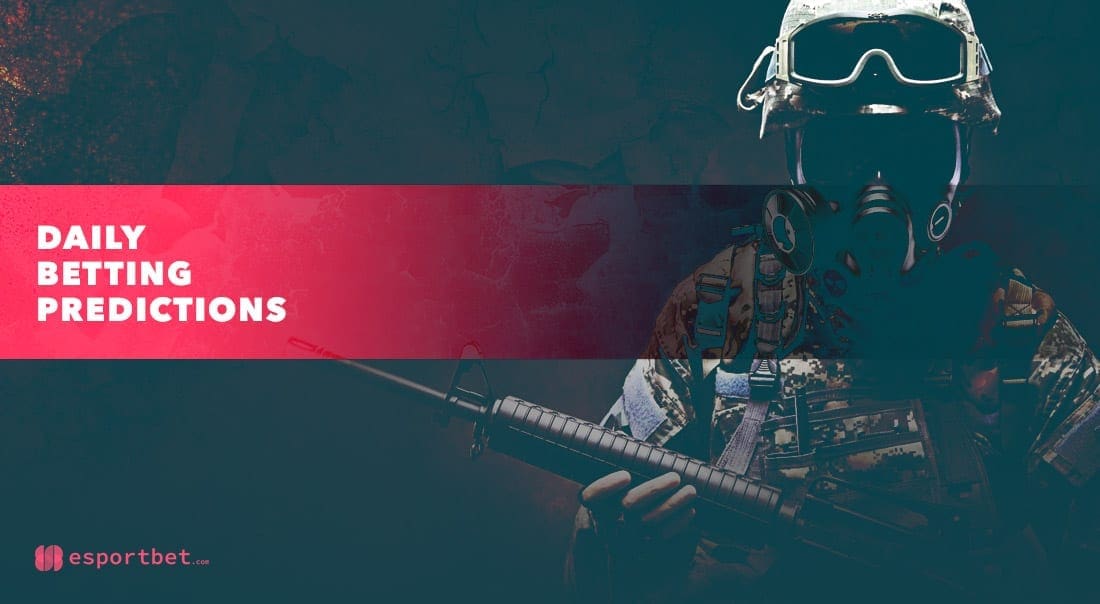 by in
ESB's free Counter-Strike: Global Offensive betting tips for Friday, December 31, focus on a pair of Funspark ULTI 2021: Asia Playoffs #2 bouts. Here are our picks for Steel Helmet vs After Gaming and Team NKT vs Team Renewal, with the top odds, courtesy of BetOnline.
---
STEEL HELMET vs AFTER GAMING CS:GO BETTING & MATCH DETAILS

CS:GO Betting Odds:
SH -111.11 at BetOnline | After -119.05 at BetOnline
When:
December 31, 2021 at 14:00 CET
Watch Live:
Twitch (https://www.twitch.tv/funspark_esports)
Steel Helmet and After Gaming will clash on Friday in the upper bracket semi-finals of Funspark ULTI 2021 Asia Playoffs. It will mark their first meeting since September 27, when After Gaming edged past Steel Helmet with 19-17 on Mirage and Inferno during the third season of Funspark ULTI 2021 Asia.
But despite that defeat, Steel Helmet enter this bout with their heads held high. The Chinese CS:GO squad are fresh off a 2-1 upset victory against Checkmate, who they beat on Tuesday with 10-16 on Nuke, 16-13 on Ancient, and 16-13 on Dust II. And while one result doesn't mean much, beating a team like Checkmate is nothing to sneeze at.
On the other side, After Gaming have been largely disappointing with their showings of late. Over the last two weeks, After Gaming have managed a disastrous 1-4 record, with four back-to-back 0-2 defeats against Checkmate, The Black Company, Team Renewal, and Team NKT.
Admittedly, there is not much to separate Steel Helmet and After Gaming talent-wise. But based on what we have seen from After Gaming lately, it's doubtful they will achieve anything on Friday. Backing Steel Helmet with a -1.5 map handicap ($3.46) is worth considering for a higher payout.
---
TEAM NKT vs TEAM RENEWAL CS:GO BETTING & MATCH DETAILS

CS:GO Betting Odds:
NKT +101 at BetOnline | Renewal -133.33 at BetOnline
When:
December 31, 2021 at 17:00 CET
Watch Live:
Twitch (https://www.twitch.tv/funspark_esports)
Team NKT and Team Renewal are two of the strongest teams at the tournament and based on how this game goes; we should have a pretty good idea which team will hoist the trophy. But while we can safely assume it will be one of the two, it's hard to say which is stronger.
Team NKT are in great form with only one defeat across their last five outings, and even that sole defeat came against the current fourth-highest rated Asian CS:GO team, Checkmate. Meanwhile, Team Renewal are on a five-game winning streak; however, all of their recent bouts were against weaker teams in The Black Company (twice), After Gaming, Northwest, and Aravt.
You could make a case for either of the two teams, but at the offered CS:GO betting odds, we like NKT better. Kevin "xccurate" Susanto and his crew are by no means one of the top Chinese CS:GO teams, but they've lost only six outings since September – and even those defeats came against some of the best teams from the region in TYLOO (twice), Vici Gaming (twice), and Checkmate (twice).