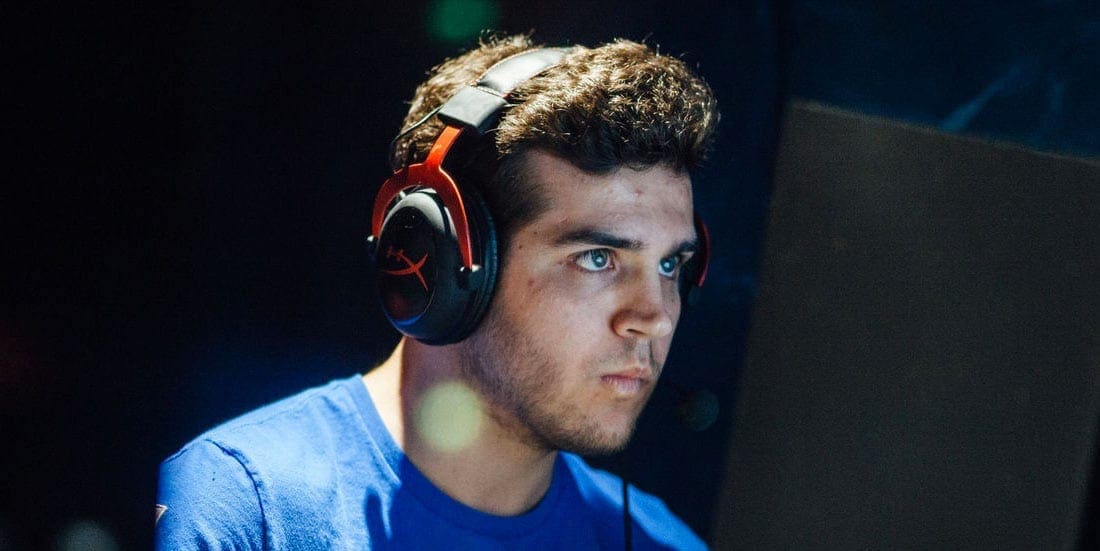 by in
Team Envy have announced they are benching Jacob "FugLy" Medina from their active CS:GO esports roster, leading the player to spill the beans on some unpleasant situations he has encountered during his time with the team.
Envy's announcement surfaced on their official Twitter account on Wednesday in a post that also highlighted the organization's plans to make additional roster changes.
FugLy arrived at Team Envy on March 22, 2019, alongside Sam "s0m" Oh and Bradley "ANDROID" Fodor as a part of roster rebuild that saw both Tayler "Drone" Johnson and Stephen "reltuC" Cutler part ways with the team. Unfortunately, even with the new additions, Envy failed to produce any memorable results in the four offline events they attended in the remaining months of 2019.
Envy finished 13th-16th at ESL Pro League S9 – Americas, finished last at both IEM Chicago 2019 and DreamHack Masters Malmo 2019, and ninth-10th at ESL Pro League S10 – Americas in mid-November.
The underwhelming results steered Envy to make more roster changes which led to the departure of team's manager Taylor "Tailored" Broomall and coach Zachary "Eley" Stauffer, while s0m left the team at the start of December to join Gen.G and their new-look CS:GO roster. The roster changes continued into 2020, with the benching of both ANDROID at the start of the month and now FugLy.
Shortly after the announcement of FugLy's removal from the roster, the 25-year-old CS:GO pro made a lengthy Twitter post where he talked about his experience playing for Envy. The p[ost addressed a number of topics, including the issues that arose due to a lack of communication with the organization and the team's IGL, Noah "Nifty" Francis.
As claimed by FugLy, everything started in August, two months after Envy acquired AWPer Aran "Sonic" Groesbeek from ATK. At that time, Envy were struggling with results, which led to the players creating a WhatsApp group to discuss the future of the team. There, the majority of the players agreed Nifty should be removed from the team. According to FugLy, Nifty found out about the conversation and the following day removed Sonic from the team without discussing the move with the rest of the squad first.
Throughout the four months that followed, FugLy reportedly had a tough time establishing a stable communication with his IGL and the organization's leadership, which put his future with the team in jeopardy. What's more, Nifty supposedly did not talk with the team members when making key decisions, which was the case with the removal of Sonic and with the benching of ANDROID in December.
FugLy talked about how he was contacted by Nifty to discuss which players he would like to see in the team going forward. FugLy indicated that he believed Envy should keep Ryan "ryann" Welsh, while he was unsure about ANDROID, which is why he urged Nifty to ask ryann to get his opinion. That, however, did not happen.
According to FugLy: "December 23rd comes along (not the weekend, by the way, but Monday) and I get a message from ANDROID that he has been cut. Weird…I message ryann and ask if he knew about this because I told Nifty to talk to ryann first. Nope. He just found about it as he got cut."
Furthermore, FugLy was supposedly assured he would remain with the team throughout 2020 but was shocked to hear the announcement of his benching earlier on Monday.
"So all in all, I was jebaited for over a month, lied to, left on the backburner and after all that, it ends like this," FugLy said.
"Sucks but it is what it is, I felt I was still very naive even after the whole Sonic situation where everyone on the team knew it was f***** and it was not a team but one person making every decision for himself and no one else mattered, which the org is OK with.
"They want him running the show as Nifty and Envy are very close."
FugLy went into more detail in his Twitter post, where he explained everything, including his issues with moving to Dallas in order to join Envy at their house.
The Envy roster currently consists of only two members in ryann and Nifty. Both ANDROID and FugLy are still under contract, yet both are benched and will not play with the team. No official announcement about new arrivals has been made, besides the rumors surrounding former ex-Space Soldiers member Buğra "Calyx" Arkın and former BIG coach Nikola "LEGIJA" Ninić.
MORE ESPORTS NEWS