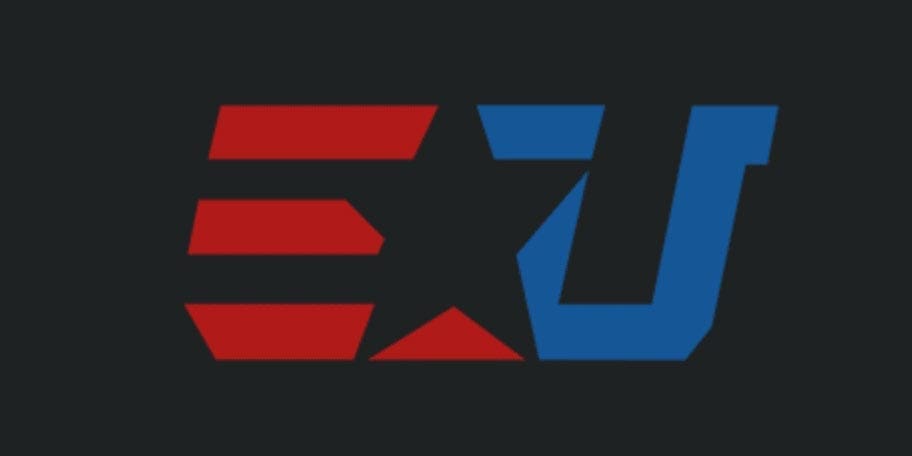 by in
eUnited have parted ways with their CS:GO roster, with now-former captain Ryan "freakazoid" Abadir announcing the news via Twitter on Sunday.
Although a sudden decision by the North American esports organisation, the future of eUnited and their commitment to CS:GO was in doubt after it became public that they brought Jordan "Zellsis" Montemurro to the team without offering him a contract.
The speculation regarding eUnited's lack of interest in keeping their Counter-Strike esports project alive proved to be true when all five members were shown the door over the weekend, meaning that Austin "Cooper-" Abadir, Edgar "MarKE" Maldonado, Victor "food" Wong, Zellsis and freakazoid are all free agents.
At the time of writing, eUnited have not yet announced anything about their future plans for CS:GO.
eUnited have been involved in the competitive CS:GO esports scene since August 2016, when they signed their inaugural roster of Johnny "Marved" Nguyen, Christopher "cJ-dA-K1nG" Jones, Josh "shinobi" Abastado, Daniel "vice" Kim and Ethan "Ethan" Arnold.
Although the newly formed eUnited squad failed to see much success outside a couple of solid placements in B-Tier tournaments, the North American organisation kept their project alive with numerous roster changes and complete rebuilds. In November 2018, eUnited made their first breakthrough with a ninth-12th place finish at IEM Chicago, which catapulted them into the top 30 in the CS:GO world rankings.
Following their successful run in Chicago, eUnited went through a long period of instability and soon found themselves in a downright spiral. In February 2019, eUnited signed MarKE, food and Anthony "vanity" Malaspina in one final attempt to gain some traction. The trio were previously members of Swole Patrol, who they helped qualify for IEM Sydney, but their time at eUnited was plagued by inconsistency.
This year, eUnited have finished third-fourth at Mythic Cup #5, second at the North American DreamHack Open Leipzig 2020 qualifiers, ninth-16th at the WINNERS League – Season 3: North America Invite Division, third-fourth at the North American DreamHack Open Anaheim 2020 qualifiers and most recently claimed bronze at the FLASHPOINT Season 1: North American Qualifier.
While there is no official word on the future of the ex-eUnited roster, freakazoid's Tweet suggests the quintet could team up under the Swole Patrol banner for the time being.