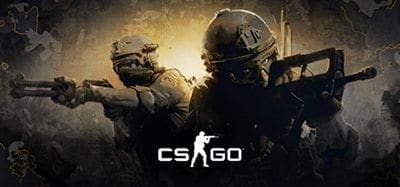 by in
After weeks of speculation, Gen.G Esports announced its finalised CS:GO roster ahead of 2020 season with the signing of Hansel "BnTeT" Ferdinand from TYLOO.
Earlier this month, rumours surfaced about Gen.G and their ambitions to acquire BnTeT from TYLOO, and while nothing came out of it back then, Gen.G announced the completion of their roster by adding BnTeT to their squad on a permanent basis.
The move will see the experienced Indonesian CS:GO player leave the Asian scene for the first time in his career, having previously played for Team nxl, Jakarta Juggernauts, Fortius Gaming, Recca Esports and most recently TYLOO.
BnTeT has joined TYLOO in March 2017 and remained with the team ever since. During his time with the Chinese powerhouse, BnTeT has averaged an impressive 1.16 rating on LAN, which cemented him as the best Asian player in Counter-Strike and a very valuable member of TYLOO, where played as a rifler and an in-game leader.
With TYLOO, BnTet won countless LAN event titles and even had some very solid runs in a few S-Tier events. Two of the most notable achievements with TYLOO include a third-fourth place finish at CS:GO Asia Championships 2019 and IEM Sydney in 2018.
Despite his fruitful history with TYLOO, the Chinese organization have had a year to forget, seeing how they finished last at all but one of the big events they attended. The biggest shock, however, was their failure to advance from the New Challengers Stage at both Majors.
At IEM Katowice Major 2019, TYLOO defeated Vitality and Cloud9, but lost to NRG (0-2), AVANGAR (0-2) and G2 (1-2) to finish just below the line, while they completely dropped the ball at StarLadder Berlin Major, where TYLOO lost to G2, NRG and Complexity to finish dead-last alongside INTZ eSports with a 0-3 record.
At Gen.G, BnTet will take over the spot, which was previously held by Hunter "SicK" Mims, who was a temporary stand-in for Gen.G throughout IEM Katowice 2020 North America Open qualifiers. However, before he turns his lifelong dream of playing in North America into a reality, BnTeT still has to represent TYLOO at IEM Katowice Asia closed qualifiers, which will run through January 7-9.
With this move, BnTeT will look to relaunch his career overseas with the newly formed Gen.G roster, which holds a lot of promise, boasting with ELEAGUE Major 2018 winner Timothy "autimatic" Ta, talented 17-year-old Sam "s0m" Oh, former Cloud9 member Kenneth "koosta" Suen and experienced IGL Damian "daps" Steele, who has been competing in the professional CS:GO scene for over seven years.
The finalised Gen.G roster for 2020 will look as follows:
Timothy "autimatic" Ta
Damian "daps" Steele
Kenneth "koosta" Suen
Sam "s0m" Oh
Hansel "BnTeT" Ferdinand
Chris "Elmapuddy" Tebbit (coach)

More esports news