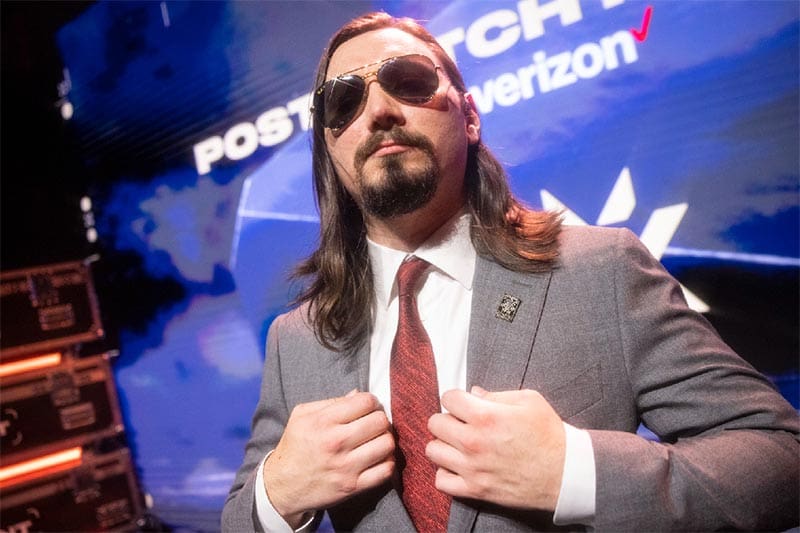 by in
Ex Sentinels Valorant head coach Don "SyykoNT" Muir was announced as M80's vice president of esports on Thursday.
The veteran coach made a return to the Valorant esports this week despite leaving Sentinels, his previous team, during their first season as a franchised member of the Valorant Champions Tour.
Rather than his previous role as head coach of Sentinels' Valorant team, SyykoNT signed on to M80 as their vice president of esports.
SyykoNT has been a key figure in North American Valorant from the early days of the esport. He previously played with lesser-known teams like Sedated before joining XSET and Sentinels.
During his time on XSET in 2022, SyykoNT helped the team win two international tournaments and reach a top-six finish at Champions 2022. He joined Sentinels ahead of the 2023 season and oversaw the signing of several big-name players during the off-season.
These include Brazilian stars Gustavo "Sacy" Rossi and Bryan "pANcada" Luna. SyykoNT also helped them sign former XSET players Zachary "zekken" Patrone and Rory "dephh" Jackson.
He left Sentinels on April 18, following the team's disappointing 1-2 record at the start of the VCT Americas split. SyykoNT has not been signed to any other organization since then; instead working in esports media.
As M80's Vice President of Esports, SyykoNT will oversee the efforts of esports teams across games like Valorant, Street Fighter, and Rainbow Six: Siege.
The new role will also see a sort of reunion between SyykoNT and Marco Mereu, the founder and CEO of M80. Mereu was the co-founder and COO of XSET before founding M80 in August last year.
"Don has a rich track record building and leading championship-caliber esports teams, and his addition to M80 will ensure our continued competitive dominance," Mereu said in a press conference.
"M80 has quickly cemented itself as a top esports organization, and Don's ability to spot and support talent will help us thrive in our current titles while also successfully entering new ones."
In a separate statement, SyykoNT revealed that he looked forward to working alongside Mereu once again and helping the them grow.
"M80 is approaching pivotal moments across its teams and my sights are set on nothing but setting our squads up for success," he said.
Despite his move to a managerial position, SyykoNT disclosed that he was not shutting the door on coaching jobs in the future.
"I've greatly enjoyed my time as a coach over the years, so I haven't fully closed the door on it," he said.
"However, I'm excited to take the skills I've developed during my time coaching into this new VP of Esports position and utilise them to support M80's teams, scout rising talent, and build new programs in promising titles."
The ex-Sentinels coach will make his first major move with M80 at the VCT Ascension Americas tournament in Brazil on June 30. The organization's Valorant team recently qualified for the event and are set to face off against five other squads for a spot in the franchised league.