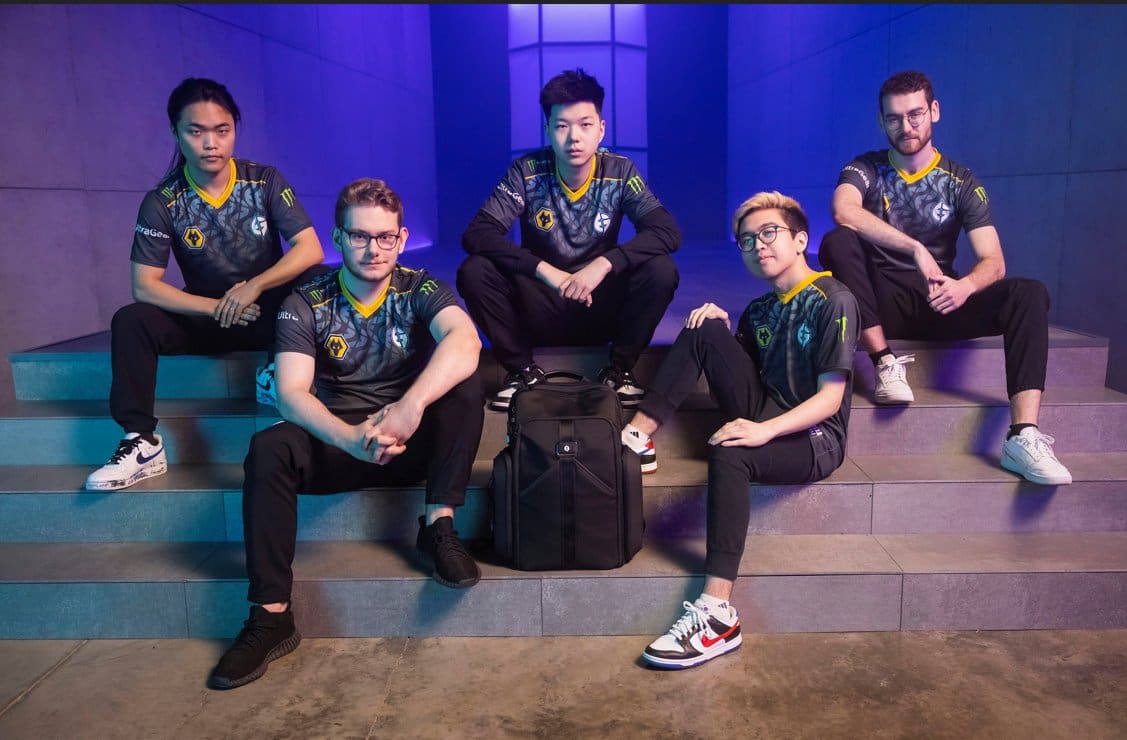 by in
The League of Legends Championship Series lower bracket semifinals fixture between Evil Geniuses (EG) and the multiple championships winners, Cloud9 ended in a shocking fashion to players and fans likewise. To the dismay of most people, EG secured the victory, sweeping C9 in the process.
EG, who came into the game as the underdog of the fixture, will be heading to Houston for the Mid-Season Showdown. After posting a clean sweep (3-0) victory against the C9, EG advances to the League of Legends lower bracket finals at the detriment of C9, who have been eliminated.
We're coming to Houston, and we're coming for the trophy. #LCS pic.twitter.com/KpNQ4xo4s6

— Evil Geniuses (@EvilGeniuses) April 17, 2022
The first map ended with EG completing 22 kills as compared to C9's eight, with Jojopyun leading the pack with none kills to his name. EG's mid laner was on a rampage, demoralizing his opponent using Ryze, while Inspired played Nocturne. EG kept on exploiting the various mistakes made by their opponent, C9.
Although C9 secured a Baron in Game 3, they were picked apart when it came down to team fights, with Danny blazing through. At the end of the series, Jojopyun was selected as the Player of the Series, having posted 24/10/23 (KDA).
C9 has been plagued with a few issues leading to their elimination, ranging from the departure of their head coach LS to securing a support player swap with their academy team. But a top-four finish with a $20,000 prize fund is no small feat, with two of their latest recruits (Summit and Berseker) in the Spring Split MVP conversation.
EG will take on Team Liquid come Saturday as both teams fight for a chance to advance to the grand finals. The winner of the lower bracket finals will take on the defending LCS champion, 100 Thieves. 100T had secured their spot as a finalist yesterday after defeating Team Liquid by 3-2 in a best of 5 series.
History will be made if EG pulls a rabbit out of its hat to secure a win over Team Liquid.
A victory over Team Liquid will position the Evil Geniuses to their first LCS finals since the inception of the organization.
Whether or not EG wins the championship, the team consisting of Jeong "Impact" Eon-young, Kacper "Inspired" Sloma, Joseph "jojopyun" Joon Pyun, Kyle "Danny" Sakamaki, and Philippe "Vulcan" Laflamme, will be considered winners for having achieved this feat.