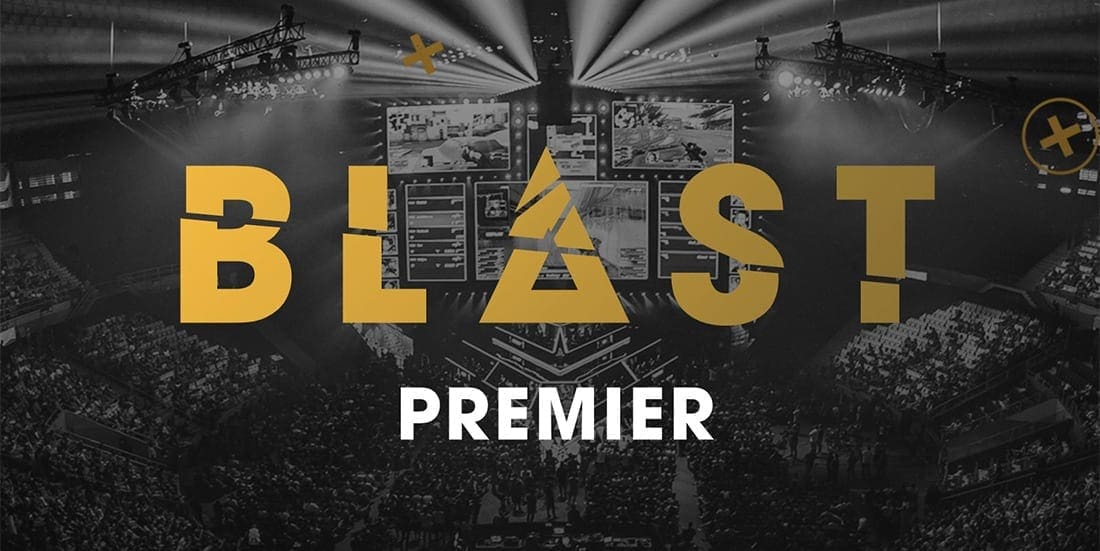 by in
Evil Geniuses and Complexity Gaming emerged as the champions of the BLAST Premier Spring Finals CS:GO tournament on Sunday, which earned them a direct invite to the US $1.5 million BLAST Premier Global Final 2020.
The BLAST Premier Spring initially began as a LAN tournament, but it transitioned to online play due to the ongoing COVID-19 pandemic. Alongside the change of format, the event was also split into two regions – Europe and North America – in a bid to avoid any connectivity issues what would occur when teams from different regions faced off.
Evil Geniuses earned their spot in the finals tournament through the BLAST Premier American Showdown, where they topped a group containing Triumph, Cloud9 and 100 Thieves. Peter "stanislaw" Jarguz and his crew lost to MiBR 1-2 in the decider, yet they managed to finish third thanks to a phenomenal 2-0 win against Gen.G in the play-in match.
That result earned Evil Geniuses a spot at the BLAST Premier Spring 2020 American Finals, where they met with Team Liquid, FURIA Esports and MiBR. EG defeated Liquid in the opening match of the competition with a 2-1 reverse sweep but were again outmatched by MiBR, who reversed EG with a 19-16 overtime win on Dust II.
However, stanislaw and his men kept at it and edged past FURIA 2-1 in the lower bracket finals set up a rematch with MiBR in the grand finals. EG grabbed the lead with a 16-14 win on Dust II and sealed the deal 19-15 in overtime on Inferno to claim $160,000 in tournament winnings and a ticket for the BLAST Premier Global Final.
Unlike Evil Geniuses, who had to fight their way through the American Showdown, Complexity Gaming earned a direct invite to the BLAST Premier Spring 2020 European Finals after finishing as runners-up of their group in the regular season. There, Benjamin "blameF" Bremer and co. claimed comfortable 2-0 wins over Astralis and Team Vitality, but they proved to be no match for the reigning IEM Katowice champions, Natus Vincere, in the grand finals.
Complexity began their run at the European Finals with a pair of 2-1 wins against OG and Natus Vincere, which earned them a date with FaZe Clan in the upper bracket finals. BlameF and co. entered the bout as underdogs but came out as the alphas, sweeping FaZe with a 16-11 win on Nuke and a 16-14 result on Dust II.
The final fixture of the BLAST Premier Spring 2020 European Finals saw Complexity take on Team Vitality for the first time since they met at ESL One: Road to Rio – Europe: Group Stage in April. The bout began with commanding 16-2 win to Vitality on Vertigo thanks to an outstanding performance from Mathieu "ZywOo" Herbaut, who produced a 2.01 rating with 112.2 ADR and +11 K/D. But the rest of his team failed to show up, which allowed Complexity to edge out a 19-16 win and tie the series at 1-1.
The best-of-three grand finals entered Nuke, where Vitality held a 12-10 lead but could not seal the deal on T-side. Complexity won the final map 16-12 thanks to a strong showing from their in-game leader, BlameF, who carried his team with +12 K/D and a 1.68 rating. He finished the series with an average rating of 1.26, second only to ZywOo's high mark of 1.56.
With that result, Complexity won their first high-profile tournament and their fifth CS:GO title of the year following their successful runs through the third, fourth, sixth and seventh seasons of #HomeSweetHome. Alongside the title of BLAST Premier Spring 2020 champions, Complexity also pocketed $335,000 in tournament winnings and a ticket for the Global Final.
The BLAST Premier Global Final is slated to begin on January 18, 2021 as a LAN tournament. Joining Complexity, Vitality and Evil Geniuses will be the BLAST Premier Fall 2020 and ESL One Rio 2020 champions, as well as the top three teams from BLAST Premier Circuit 2020.