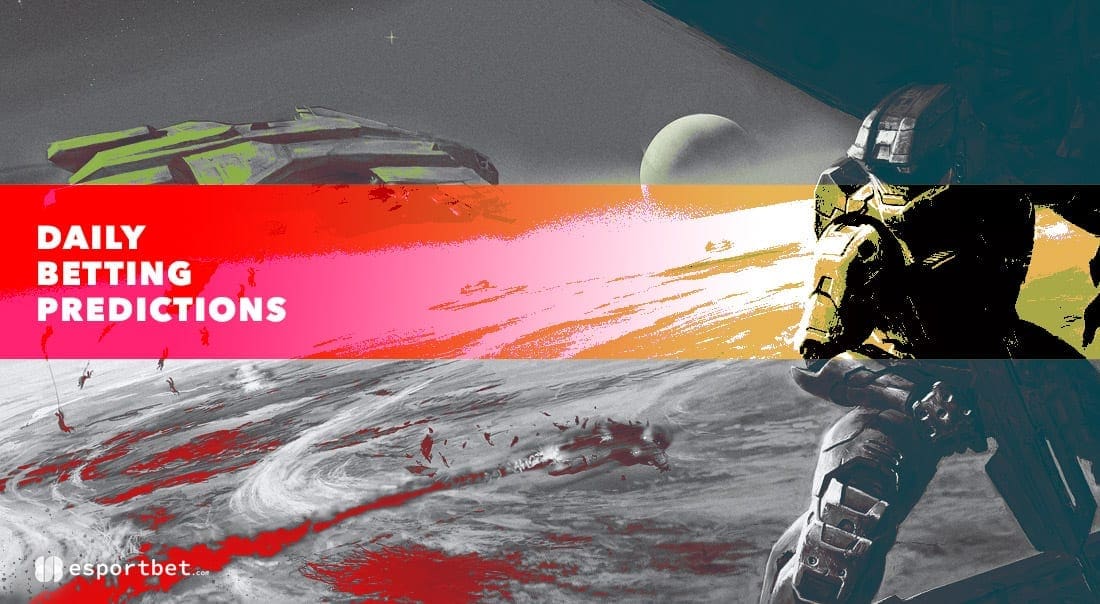 by in
Esportbet.com brings you another set of free esports betting tips & predictions for Friday, focusing on the opening semi-finals match at the 2020 League of Legends World Championship, the continuation of ESL One Germany, a semi-finals bout at the 2020 Global StarCraft II League Season 3 and the fourth stage of ESL India Premiership.
League of Legends World Championship
G2 ESPORTS vs DAMWON GAMING LoL BETTING & MATCH DETAILS

League Of Legends Betting Odds:
G2 +190 at BetOnline | DWG -270.27 at BetOnline
When:
October 24, 2020 at 18:00 CST
Watch Live:
Lolesports & Twitch
DAMWON Gaming's performances this tournament were quite impressive, but we can't overlook the fact that G2 Esports are a strong team that usually does well into Korean teams. What's more, DWG are known as a team that regularly underperforms in high-stakes international matches, whereas G2 thrive in high-pressure situations.
While DWG might be individually stronger, G2 have an upper hand in other departments. Besides the aforementioned advantages G2 have, Korean teams are also far less experienced playing best-of-five (Bo5) series, and usually underperform if the series go the distance, so there is some value in backing G2 Esports to win Game 5.
ESL One Germany
VIKIN.GG vs ALLIANCE DOTA 2 BETTING & MATCH DETAILS

Dota 2 Betting Odds:
Vikin.gg +189 at BetOnline | Alliance -263.16 at BetOnline
When:
October 24, 2020 at 17:00 CEST
Watch Live:
Twitch
Alliance hold a 8-2 record and a perfect 3-0 run since the start of October. Vikin.gg have seen a similar level of success with seven wins in last 10 and are also 4-2 since the start of the month.
Out of four meetings between Vikin.gg and Alliance since April, each side won twice. Their most recent bout happened in September during the OMEGA League: Europe Immortal Division, where Alliance won 2-0.
Because of their recent success, Alliance come off as a better team, however, they have lost at least one map in seven out of their last nine games. We don't expect that to change here and like our chances with Vikin.gg to steal at least one map.
TEAM LIQUID vs MUDGOLEMS DOTA 2 BETTING & MATCH DETAILS

Dota 2 Betting Odds:
Team Liquid -204.08 at BetOnline | Mudgolems +137 at BetOnline
When:
October 24, 2020 at 20:00 CEST
Watch Live:
Twitch
Mudgolems' only two losses in the last 10 came against Vikin.gg and Liquid, which is not terrible considering they went on to sweep both Nigma and Natus Vincere. Meanwhile, Liquid are 7-3 in their last 10 with losses to Secret (0-2), VP.Prodigy (0-2) and Alliance (0-2).
Although we believe Liquid should be slightly favoured over Mudgolems, the $1.49 seems a bit too low. Mudgolems might have lost their most recent bout with Liquid (0-2) two weeks ago, but they are capable of much more than what they have shown that day so we have no issues trusting them to win at least one map and force a three-map series.
ESL India Premiership – Fall 2020
2EZ GAMING vs ORGLESS BETTING & MATCH DETAILS

CS:GO Betting Odds:
2ez -200 at BetOnline | Orgless +142 at BetOnline
When:
October 24, 2020 at 14:00 IST
Watch Live:
Twitch
Orgless picked up a few solid wins this tournament, including 16-10 against Phoenix Esports and 16-9 against Reckoning. But they also disappointed with losses against BL4ZE Esports (5-16), We Own All (12-16) and most recently against 2ez Esports (10-16).
2ez Esports lost only one game this tournament against BL4ZE Esports (10-16), but had no real issues when faced with other teams. In all of their wins, 2ez kept their opponents to 10 or fewer rounds which is a fairly impressive feat.
BL4ZE Esports and 2ez Gaming are two of the strongest teams at the tournament, whereas Orgless can hardly be regarded as such since they have yet to show anything that would inspire confidence. We expect another effortless win for 2ez Esports.
2020 Global StarCraft II League Season 3
ARMANI vs MARU SCII BETTING & MATCH DETAILS

StarCraft Betting Odds:
Armani -200 at BetOnline | Maru +142 at BetOnline
When:
October 24, 2020 at 13:00 KST
Watch Live:
AfreecaTV
Unlike most other players who struggled with their form after returning from military duty to StarCraft, Park "Armani" Jin Hyuk is in the prime of his career. Much of it comes down to the fact that the current SC scene is far weaker than how it was back in the day, but that does not take away from Armani's strong showings which includes a 4-3 win over Joo "Zest" Sung Wook in the quarter-finals.
Cho "Maru" Seong Ju has turned many heads with his commanding 3-1 win over Cho "Trap" Sung Ho and is now only two games short of adding another trophy to his cabinet. Usually, Maru should be the favourite over Armani, and while we would understand if esports bookmakers priced Armani at slightly shorter odds, the current prices make no sense. Maru is overpriced at $2.42, which makes him a no-brainer pick for our prediction.