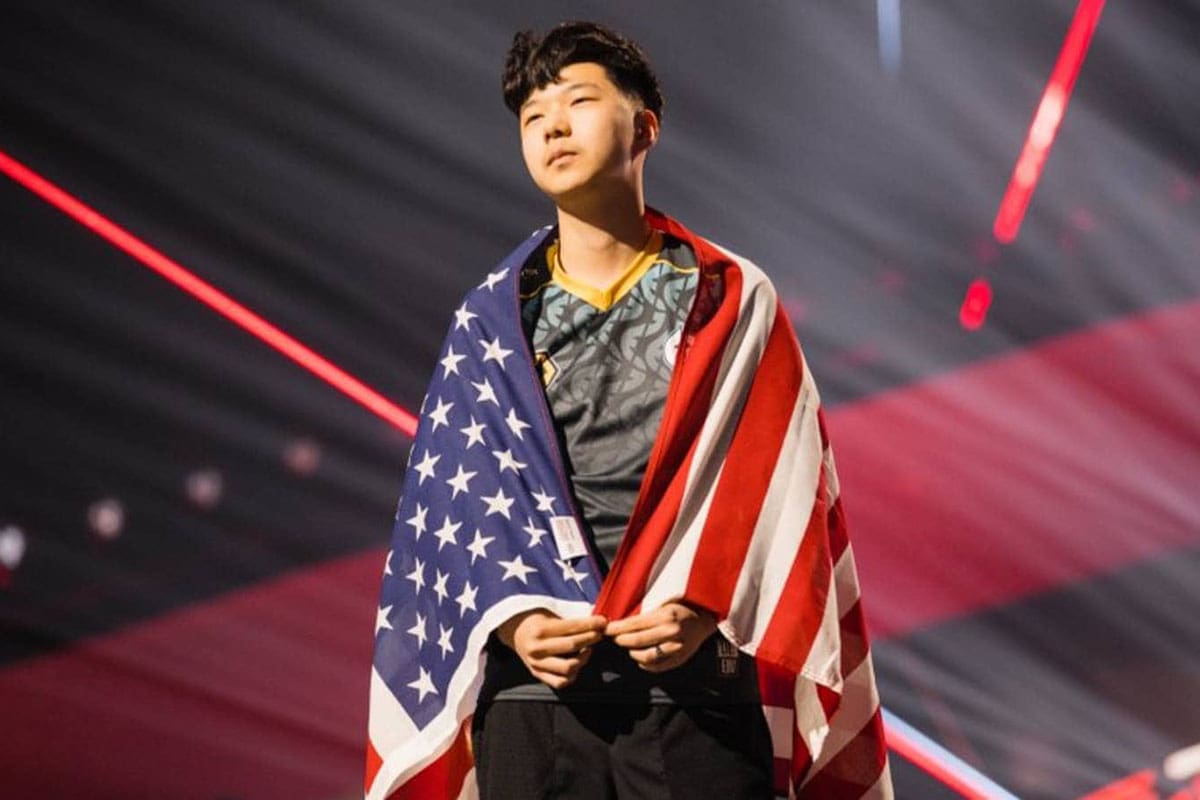 by in
According to an announcement by the league, Evil Geniuses' mid laner, Joseph "Jojopyun" Pyun, was chosen to receive the award for the League of Legend Championship Series Rookie of the Year. The player received the honor after getting the highest number of votes in the voting process. He reportedly garnered two-thirds of the total first-place votes available.
Besides Jojopyun, other players acknowledged and given first-place votes for the award include Kim "Berserker" Min-Cheol, the AD Carry from Cloud9, as well as Philip "Philip" Zeng and Loïc "toucouille" Dubois, both FlyQuest solo laners.
While the MVP award for the LCS is usually given based on a player's performance in a split, the league's Rookie of the Year award is much broader. Before the award for the outstanding rookie is given to a first-year player, the achievements of the entire season of the players would be considered.
While with Evil Geniuses, Jojopyun was a part of 88 games for the duration of the season, leading the team to a 57-31 record in individual games this year, including international tournaments. The player also notably helped the team get to the Mid-Season Invitational semifinals and was integral in their first-ever LCS title win during his first split in the LCS.
Jojopyun's Rookie of the Year title for EG is the second time in a row that the team has had a player honored. Kyle "Danny" Sakamaki, the team's ADC, made his debut last season and was given the same award.
Danny joined EG at the beginning of the 2021 Summer Split and helped the team out of their stump in the previous season. When the player joined the team, they moved from their position in sixth place to becoming one of the best esports teams in the league.
Last week, Jojopyun and three other EG players from their starting lineup were chosen to join the LCS Summer Split's first All-Pro team. The players included Danny, the AD carry; Kacper "Inspired" Słoma, the team's jungler; and support Philippe "Vulcan" Laflamme. The only non-EG player on the All-Pro team was Kim "Ssumday" Chan-ho, a 100 Thieves top laner.
During the summer split, Jojopyun had 62 kills and 123 assists, contributing to EG's 15-3 score in the split. His kills and assists were reportedly the highest among the rest of the rookies voted for. The team also earned the first seed in the 2022 LCS playoffs.
Evil Geniuses' next match on the LCS stage is a best-of-five game against Cloud9 scheduled to take place this weekend. The game resulted from the team earning a bye in round one of the LCS playoffs. EG is pegged as the game's favorite with $1.4 odds, while C9 is set at $2.86.