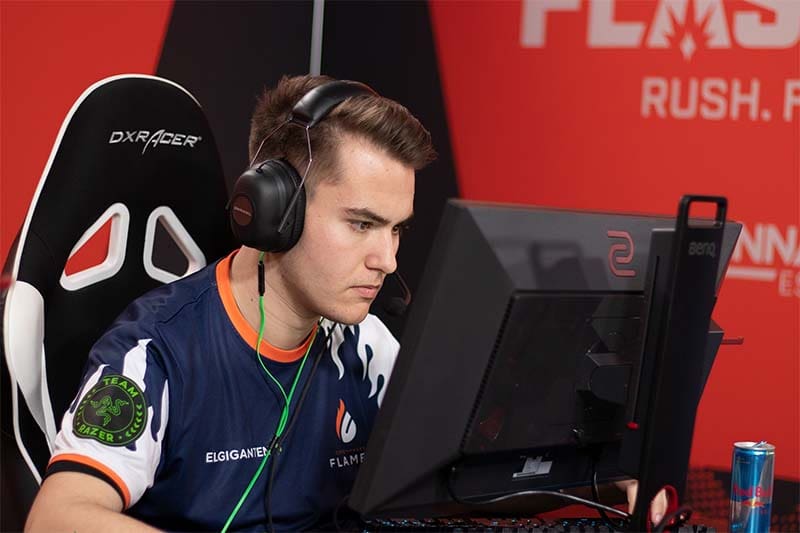 by in
ECSTATIC announced the signing of ex-Tricked rifler Magnus "Nodios" Olsen onto their CS:GO lineup in place of Casper "Cabbi" Jensen, who was benched after seven months on the team.
This move, which was finalised on Wednesday, follows ECSTATIC's failure to get a place in the BLAST.tv Paris, Major Europe RMR, which is due to start on April 6.
ECSTATIC revealed they felt like a change was needed after failing to qualify, hence the signing of a new player. ECSTATIC's COO, Jeppe Taggatz Jensen, stated that Nodios' availability during that period made the swap easier.
"After we failed to qualify for the RMR, therefore also the major, we felt that a change was needed," he said.
"Nodios became available around that time, which made the decision less difficult as everyone following the Danish scene was aware of his skills.
"So naturally, we are very excited that Nodios is joining our team. We believe he will be an important piece in getting our team to the next level."
ECSTATIC has qualified for the CS:GO ESL Challenger Melbourne recently after securing victories over squads like Honoris, Aurora, Forze, and Sprout in the event's closed qualifiers.
Cabbi was a part of Masonic's lineup for six months before signing with ECSTATIC in August 2022. During his seven-month stint with the team, the player averaged a 1.02 rating across all maps.
Cabbi's performance picked up a bit in the past three months, moving up to 1.03. His overall rating is slightly lower than ECSTATIC's new player Nodios, who reached a 1.05 rating across 171 maps with Tricked and 1.04 in the past three months.
ECSTATIC commended Cabbi for being a great teammate and overall good player in the release and promised to find a suitable team for him to transfer to.
"That being said, it's also a really sad day because we have to remove Cabbi from our active roster in order to make space for Nodios," Jense said.
"Cabbi is a great guy that everybody likes, really hardworking, and a really good friend to all of his teammates. We will help him find a new team where he can continue to grow even further."
With Cabbi benched, ECSTATIC's current lineup includes Marcus "maNkz" Kjeldsen, Tobias "kraghen" Kragh Jensen, Jonas "Queenix" Dideriksen, Jason "salazar" Salazar and Nodios.