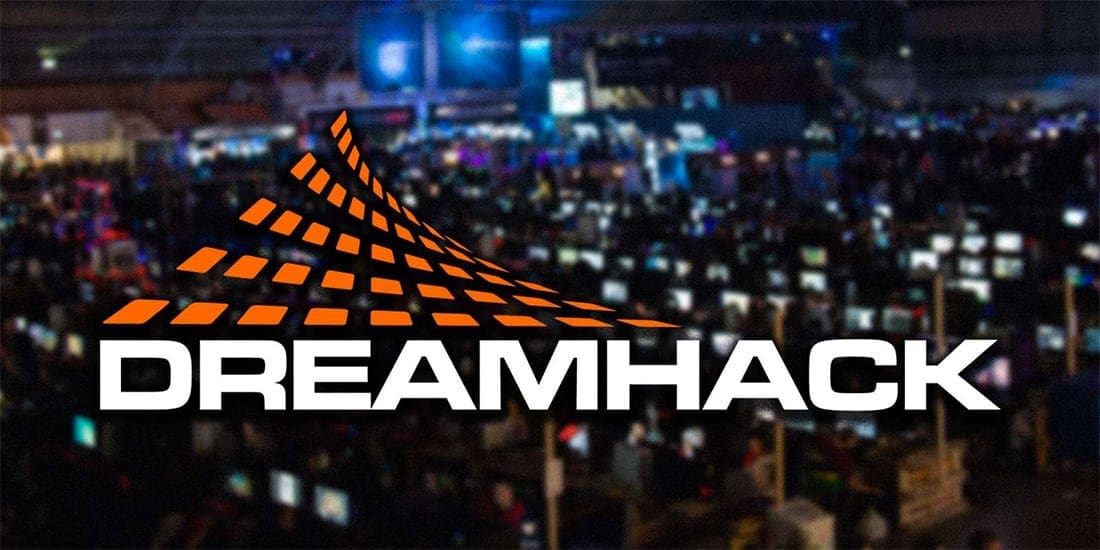 by in
We have already covered the Group A games, so today we will look at the teams, form and betting options for the opening two fixtures of Group B at DreamHack Open Sevilla 2019.
Tricked Esports vs Gambit Youngsters
Friday, December 13 – 12:30 CET
After claiming second place at DreamHack Open Winter, Tricked Esports (-250) will look to keep their wheels spinning in Sevilla when they face Gambit Youngsters (+177) in the opening match of the group stage.
Tricked have been on the rise recently, ascending from 70th spot in the CS:GO global rankings back in March to 20th as of December 9, 2019.
Looking back at Tricked's venture in DreamHack Open Winter, Nicolai "HUNDEN" Petersen and co. defeated forZe (16-10) and FURIA (16-14) in the group stage, to which they added a convincing 2-0 win against CR4ZY in the semi-finals. Unfortunately, Tricked ran out of steam in the grand finals, where they lost 1-2 to forZe.
SEE ALSO: COUNTER-STRIKE BETTING SITES
Gambit Youngsters' most recent tournament was the EPICENTER 2019: CIS Qualifier, where they started off strong and defeated both Syman Gaming (2-0) and MELBET (2-0) to secure a spot in the grand finals. However, just like their next opponents, Gambit ran out of gas when it mattered and had to admit defeat to forZe (0-2).
GambitY have not played a single competitive match since that event ended on November 24, which does raise some questions as to whether they are ready to perform this Friday.
Tricked and GambitY have met twice in 2019. Their first meeting came at the Copenhagen Games in April, when Tricked won 2-1. The second clash came at WePlay! Forge of Masters Season 2 last month, where Tricked saluted again with a 16-7 win.
Tricked are the superior team here and should come out of this bout victorious with at least four rounds to spare.
Prediction: Tricked -3.5 – -133.33 at BetOnline
GODSENT vs Illuminar Gaming
Friday, December 13 – 15:30 CET
The second fixture of the day will feature GODSENT (-200) locking horns with Illuminar Gaming (+145) for the very first time.
GODSENT will arrive at Sevilla fresh from a third-fourth finish at DreamHack Open Winter, where the former SMASH roster put up a very solid run but came up short in the semi-finals against eventual champions forZe. Since then, GODSENT have lost to Hard Legion Esports (1-2) at United Masters League Season 2 and defeated Nemiga (2-1) at SECTOR: MOSTBET, meaning they head to Spain with a 3-2 record in their last five.
Illuminar Gaming have had much more success in their recent fixtures. They triumphed at ESL Mistrzostwa Polski – Fall 2019 and then claimed the gold medal at WESG 2019 East Europe after defeating AGO (2-1) for the second time that week, thus extending their winning streak to nine games.
SEE ALSO: BEST ESPORTS BOOKMAKERS
As these two sides have not yet met on the battlefield, all we have to work with is their performances against other teams.
While GODSENT produced a weaker run over the course of the last month, they were facing much tougher opponents compared to Illuminar. We must also take into consideration the individual performances of the players, where GODSENT come out ahead.
Over the course of the last three months, GODSENT's players averaged a 1.07 rating, while Illuminar's roster averaged 1.02, with two of their players averaging less than 1.00. Again, we have to factor in that GODSENT's roster reached the higher rating against tougher opponents.
Good form is without a doubt a huge factor, especially in best-of-one (Bo1) fixtures, but GODSENT should prove too tough of a nut to crack for Illuminar. GODSENT lose 9.48 rounds on average when they win and Illuminar win 9.47 per map when they lose, so the numbers suggest the favourites should cover the 3.5-round line.
Prediction: GODSENT -3.5 – -102.04 at BetOnline