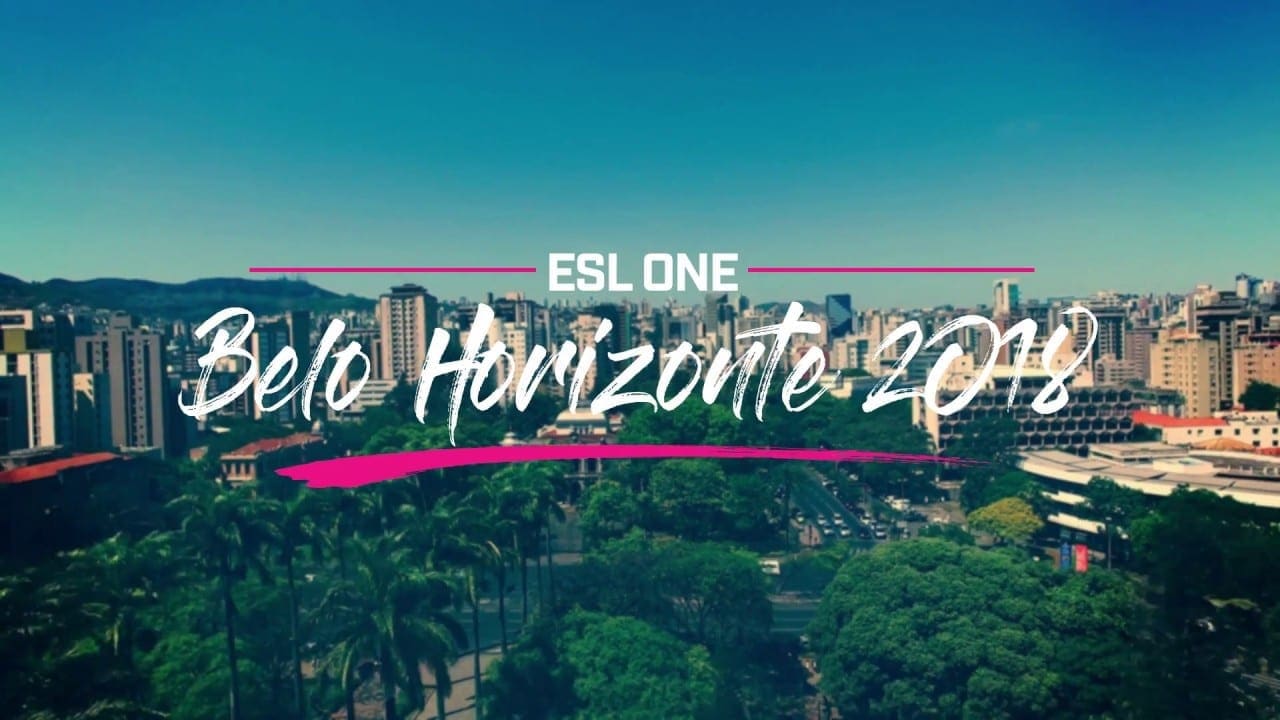 by in
ESL One Belo Horizonte 2018 is the first ESL One tournament held in Brazil. The event brings together 8 CS:GO teams, has a prize pool of $200,000 and is scheduled to take place in Belo Horizonte between June 13th and June 17th.
Participants and event format
ESL One Belo Horizonte 2018 features 8 teams divided into 2 groups.
Group A:
• FaZe Clan
• SK Gaming
• Space Soldiers
• Ghost Gaming
Group B:
• mousesports
• Team Liquid
• BIG
• Nao Tem Como
Both groups will be played in a GSL format (double-elimination bracket). All matches will be Bo3. The top 2 teams from each group advance to the Playoffs, which will be played in a single-elimination bracket format. Semifinals will be Bo3. Finals will be Bo5.

Betting predictions
FaZe Clan vs. Ghost Gaming
After around 2 months of weaker results, FaZe Clan struck back at IEM Sydney, defeating Astralis in the Grand Final (3 – 0) and claiming the title. It was a shocking result for everyone and showed that you should never discard this team in the fierce battle for trophies, no matter how overpowered its opponent may seem.
At its next important event, ESL Pro League Season 7 Finals, FaZe Clan finished 3rd-4th after losing to Astralis in the Semifinals. Keep in mind however that the team is currently playing with a stand-in. At IEM Sydney it played with Xizt as its 5th, while at ESL Pro League Season 7 Finals it played with cromen. Olofmeister is still unavailable due to personal problems.
For me, FaZe Clan is the second strongest team at ESL One Belo Horizonte 2018 and for sure the strongest team in Group A. As a result, they should easily advance to the Playoffs.
Ghost Gaming is a North American team with no international experience and a relatively unknown roster. Except for steel and koosta, everyone is a no-name at this point. It remains to be seen whether or not Ghost Gaming can win any matches at this event, but the stats say the probably won't.
Arcane.bet puts the odds for this match at 1.07 – 7.00 in favor of FaZe Clan, regarding this match as a done deal for the European team. To improve your gains, you should definitely bet on the individual maps. That would give you an easy 21% profit for each of these bets.
Betting prediction: FaZe Clan to win map 1, paying -500 at BetOnline.
SK Gaming vs. Space Soldiers
SK Gaming dominated CS:GO for two years and then collapsed for a number of reasons. Ultimately, TACO left the team and joined Team Liquid, being replaced by Stewie2K from Cloud9. For a few tournaments after Stewie's transfer, SK Gaming looked like a shadow of its former self, suffering bad defeats against some really weak teams.
Lately, SK Gaming started to show signs of strength again, going head to head with a very strong Na'Vi side in the Quarterfinals of StarSeries & i-League CS:GO Season 5. SK lost that match after having the lead (1 – 2), but the performance itself was excellent. Then, in the lesser known Moche XL Esports tournament, SK Gaming won the title by defeating HellRaisers in the Grand Final (2 – 0).
At this point, SK Gaming is a fairly strong team and should get a 3rd-4th place finish at ESL One Belo Horizonte 2018. Also, keep in mind that SK will be playing in front of its home crowd at this event and that may have a positive effect on its performance.
Space Soldiers used to be a very strong team until several months ago. Then it dropped enormously in strength for around 3 months but has resurfaced with good results in June. In 2018, the team won DreamHack Open Austin 2018 and placed 2nd at World Electronic Sports Games 2017 and Play2Live Cryptomasters. Space Soldiers is a fairly strong CS:GO team, but is unlikely to cause any upsets against the likes of SK Gaming, FaZe Clan and the others.
Arcane.bet puts the odds for this match at 1.27 – 3.55 in favor of SK Gaming, regarding them as the clear favorites to take the win here.
Betting prediction: SK Gaming to win , paying -370.37 at BetOnline.
Team Liquid vs. BIG
After the acquisition of NAF and TACO, Team Liquid finally got a world class roster that can compete with any opponent. However, the results weren't great in the first few months, simply because the team needed more time to fully integrate its newest members and achieve perfect fluency in all of its tactics. The potential to get top placements was definitely there, but Team Liquid wasn't ready to score yet.
Then it happened. Liquid played in the Grand Finals of two premier events in the last month (ESL Pro League Season 7 Finals and Esports Championship Series Season 5 Finals). Both of them ended with losses against Astralis, a team that seems to be unstoppable at this point, but the results themselves were still exceptional and clearly showed that Team Liquid should be regarded as a top contender at any event.
Going into ESL One Belo Horizonte 2018, Liquid is the team most likely to win and should get at least a 2nd place finish.
BIG is a complete outsider to the world of big Counter-Strike at this point and has little to no chances of qualifying for the Playoffs. The team's only notable result in 2018 was a 1st place finish in a local tournament, ESEA Season 27: Global Challenge, where it defeated Team Spirit in the Grand Final.
Arcane.bet puts the odds for this match at 1.22 – 3.96 in favor of Team Liquid. Again, you should be betting on the individual rounds. That will give you much higher profits while the risks are absolutely minimal (below 5%).
Betting prediction: Team Liquid to win map 1, paying -454.55 at BetOnline.
mousesports vs. Nao Tem Como
Mousesports is a top 6 team in CS:GO right now and has had an exceptional season so far. The team won StarLadder & i-League StarSeries Season 4, V4 Future Sports Festival Budapest 2018, as well as the regional stage of ESL Pro League Season 7. At the last 3 tournaments it participated in (IEM XIII Sydney, ESL Pro League Season 7 Finals and StarSeries & i-League CS:GO Season 5), mousesports placed 3rd – 4th, 5th – 6th and 3rd – 4th respectively. Overall, mousesports is playing great CS right now and should definitely qualify for the Playoffs of ESL One Belo Horizonte 2018.
Nao Tem Como is a Brazilian team made up of several former SK Gaming players as well as a few local stars. The team has great potential and will be playing in front of its home crowd, but I really doubt its ability to upset mousesports in this match.
Arcane.bet puts the odds at 1.42 – 2.74, giving the Brazilians a lot of respect. However, all things considered, this should be an easy victory for mousesports.
Betting prediction: mousesports to win , paying -238.1 at BetOnline.
Highest-rated CS:GO betting options

Best esports betting sites for your country
To keep up with the latest esports news and tips be sure to like the eSportbet facebook page and join our Discord server.