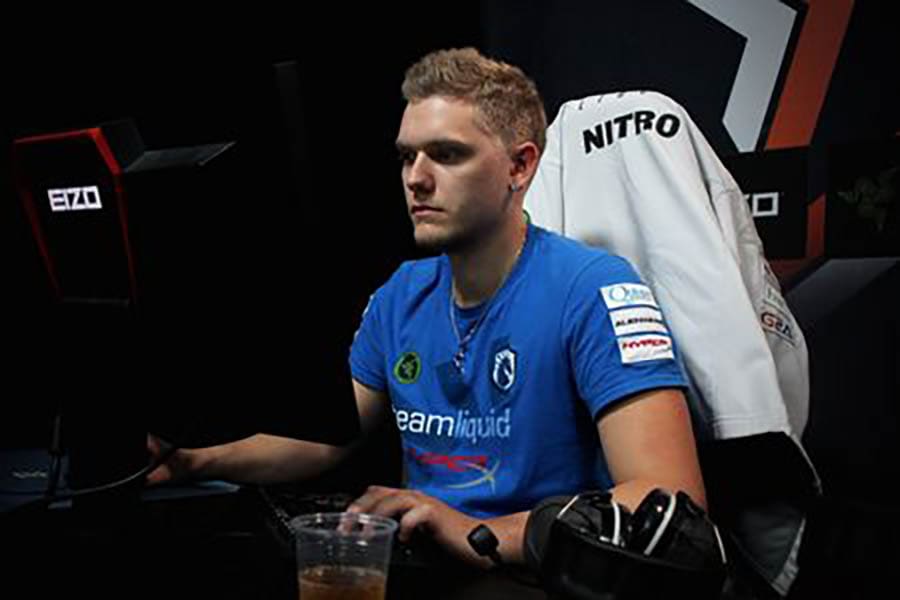 by in
Nicholas "nitr0" Cannella announced that he was stepping away from Team Liquid's active lineup on Friday, days after the BLAST.tv Paris Major came to a close.
The move brings an end to the former in-game leader's almost seven cumulative years with the Counter-Strike team. Mareks "⁠YEKINDAR⁠" Gaļinskis took up the reins from him a few weeks ahead of his departure.
In a Twitter post, nitr0 cited a busy travel schedule as the reason for the decision. He stated that having traveled constantly for almost a decade; he wanted to focus on his family now.
nitr0 also said that the Intel Extreme Masters Dallas slated for May 29 to June 4 would be his last event with Team Liquid and CS:GO as a whole.
My next chapter! pic.twitter.com/ab54BByWtE

— Nick Cannella (@nitr0) May 26, 2023
"While I highly enjoy competing and would love to continue playing competitively, the amount of travel has become too much, so I have decided to step down with IEM Dallas being my last tournament in CS:GO," the player said.
"I don't know what the next chapter of my life will hold, but in the near future, I plan to begin streaming & see where it takes me."
Days earlier, Team Liquid were eliminated from the BLAST.tv Paris Major after losing to Apeks in the event's quarterfinals and securing a top-eight finish.
News of nitr0's departure had already spread during the event when YEKINDAR led the team on some maps. The former captain was absent for most of the team's boot camp due to the arrival of his second child and had to hand the reins to YEKINDAR.
Team Liquid are yet to reveal if YEKINDAR will continue in his captain role with nitr0 gone or if a new player will be brought in.
The team currently includes YEKINDAR, Jonathan "⁠EliGE⁠" Jablonowski, Josh "⁠oSee⁠" Ohm, and Keith "⁠NAF⁠" Markovic.
nitr0 has been a significant part of the North American CS:GO scene for almost a decade. He joined Team Liquid as far back as 2015 and was a key part of their rise to the top and numerous Major appearances and trophies.
With him on the lineup, Team Liquid won five consecutive tier-one tournaments as well as the Intel Grand Slam. The former captain eventually left the team in 2020 to join 100 Thieves' Valorant team.
nitr0 made his return to Team Liquid and CS:GO in 2022 alongside Josh "⁠oSee⁠" Ohm and Richard "⁠shox⁠" Papillon. The team struggled with his return, giving poor performances and results at the start of 2023.
Team Liquid began seeing considerable improvement when YEKINDAR joined the team. They achieved multiple deep runs in tournaments, securing runner-up finishes in the BLAST Premier World Final and ESL Pro League Season 16. They also placed top four at the IEM Katowice and the BLAST Premier Fall Final.
nitr0 disclosed that he would focus on streaming in the foreseeable future. However, the player did not shut the door on returning to competitive play with the anticipated introduction of Counter-Strike 2.