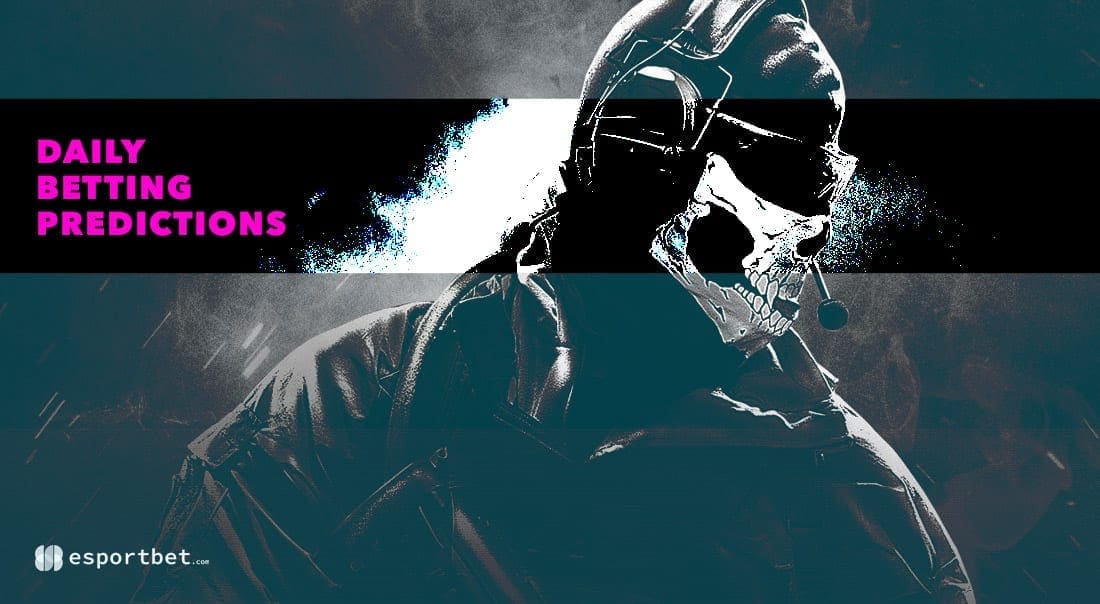 by in
ESB's free Call of Duty betting predictions for Saturday, May 28, focus on three Call of Duty League (CDL) Major 3 Qualifier bouts. Here are our betting picks for Atlanta FaZe vs Los Angeles Guerrillas, London Royal Ravens vs Toronto Ultra, and New York Subliners vs OpTic Texas, with top esports betting odds courtesy of BetOnline.
---
ATLANTA FAZE vs LOS ANGELES GUERRILLAS CDL BETTING & MATCH DETAILS

Best Odds:
FaZe -833.33 at BetOnline | Guerrillas +450 at BetOnline
When:
May 28, 2022 | 15:00 EDT
Watch Live:
Twitch, YouTube

Day two of CDL Major 3 Qualifier will kick off with Atlanta FaZe facing off against Los Angeles Guerrillas, meaning that FaZe will have to play back-to-back games, having to face Minnesota RØKKR on Thursday. Still, even if FaZe feels fatigued, they shouldn't struggle.
This will be the Guerrillas' final match of the qualifiers and their last chance to go up to two wins. They've already lost against Minnesota RØKKR (0-3), Florida Mutineers (1-3), and OpTic Texas (0-3), while their only victory came against the struggling Paris Legion (2-3).
None of those results convinces us that Los Angeles Guerrillas can compete with the reigning CDL champions, even though FaZe have not been as clean this season.
It's quite sad to see the Guerrillas drop so low after winning the second CDL Major, and we aren't sure what happened. Maybe it's a confidence thing, but the eye test would confirm that Cuyler "Huke" Garland tends to perform worse with Peirce "Gunless" Hillman on the roster.
How that dynamic works is anyone's guess but based on the results Los Angeles Guerrillas have shown of late, they might not win a single map on Saturday.
---
LONDON ROYAL RAVENS vs TORONTO ULTRA CDL BETTING & MATCH DETAILS

Best Odds:
Royal Ravens +162 at BetOnline | Ultra -227.27 at BetOnline
When:
May 28, 2022 | 16:30 EDT
Watch Live:
Twitch, YouTube

London Royal Ravens need to win this match if they want to have a chance of going 3-2 and locking in a top-seven seed for the Major. But just like Los Angeles Guerrillas, the Royal Ravens have been stumbling lately.
Ever since Harry "Harry" Payne stepped in, London Royal Ravens haven't been the same team, and their past results would confirm that. They've already lost against Los Angeles Thieves (0-3) and Boston Breach (1-3), while their only victory came against Paris Legion (3-2).
Toronto Ultra are trending in the opposite direction and seem to be on a resurgence. Admittedly, they're not as good as they were in the 2021 CDL season, but they seem to be getting there. Over the first two weeks, they've beaten Seattle Surge (3-2) and New York Subliners (3-2), while Ultra's only defeat came against the in-form RØKKR (2-3), and even that was a very close series.
London Royal Ravens were a top-three team, but with the results they're showing now, Royal Ravens are hardly one of the top seven squads in the league. Currently, Toronto Ultra are simply much better, and we expect that to show this weekend.
---
NEW YORK SUBLINERS vs OPTIC TEXAS CDL BETTING & MATCH DETAILS

Best Odds:
Subliners +175 at BetOnline | OpTic -250 at BetOnline
When:
May 28, 2022 | 19:30 EDT
Watch Live:
Twitch, YouTube

The New York Subliners vs OpTic Texas will likely be the most competitive match of the day, even though the CDL esports betting odds show OpTic as heavy favourites. Although New York Subliners looked terrible early in the season, they're improving at a scary rate.
They won the CDL Pro-Am tournament, and even though they're 2-2, the Subliners' two losses were 2-3 against Toronto Ultra and 1-3 against Atlanta FaZe, which isn't that terrible. OpTic have looked better so far, going 3-0, and they even won against FaZe (3-1) on Sunday.
However, OpTic haven't played the Subliners, which could be a problem as they can't know what to expect and how to prepare for this bout. We still consider OpTic the best team in the CDL right now, but New York Subliners have shown enough to believe this could be a five-map series.
For a higher payout, you can take OpTic Texas to win 3-2 at +333.