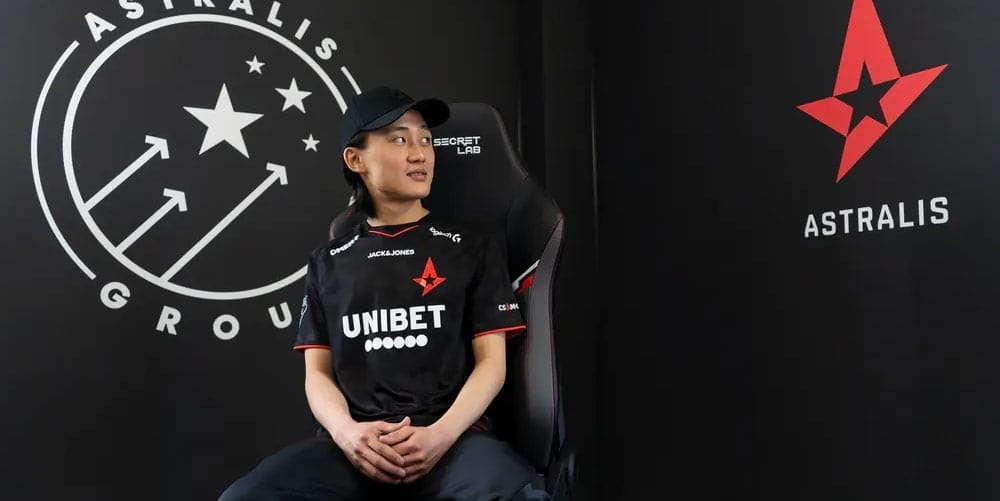 by in
After days of speculation, Jakob "JUGi" Hansen has officially become the sixth member of Astralis' CS:GO roster.
The announcement comes shortly after Astralis confirmed the signing of Patrick "es3tag" Hansen, who is due to join the team at the end of June, meaning the Danish champions are set to field a seven-man squad this summer.
The 23-year-old Danish AWPer has already taken part in practice sessions with his new teammates, prompting Astralis coach Danny "zonic" Sørensen to say his latest charge had "adapted and contributed as we expected".
"It feels like coming home," JUGi said in a statement on the Astralis website.
"To be honest, I was really nervous, but the second I stepped into the office, everything felt just right. The group has grown a lot, but I know most of the guys around the team, I know the culture and I know what is expected of me – on and off the server.
"I've had some great times here and being able to wear the jersey with the red star on the chest is just… It's a pressure, it's humbling and it's motivating as nothing else!"
JUGi also spoke about his lack of success in the CS:GO esports scene since leaving Heroic's active roster in March 2018. Although he helped North hoist the DreamHack Open Sevilla 2019 title in December, a lack of consistency saw him benched in favour of Mathias "MSL" Lauridsen in January this year.
"I've not been as consistent in my performance as I want to be, but I know what I can do under the right conditions and luckily so do Kasper Hvidt [Astralis' Director of Sports] and Danny," said JUGi.
"Also, I will play with a group of incredibly skilled players on a team where the combined performance is always in focus, which is something I've missed at times."
Despite JUGi's questionable performances in recent months, zonic said Astralis' new addition had "already proven his talent and potential" and that he will do his best to help JUGi return to his old form.
In the same announcement, Mr Hvidt addressed the concerns surrounding Astralis' expansion to seven members. He acknowledged that these changes may lead to some "fluctuating results" at first, but explained that the recent additions are all a part of a bigger plan to build an "even stronger Astralis now and in the many years to come".
"In essence, for every role on Astralis, we want two players who can fill it," said Mr Hvidt, which suggests more signings are on the cards.
The new arrival could make his debut for Astralis at DreamHack Masters Spring 2020: Europe, where the Danes have been placed in Group A alongside G2 Esports and two of JUGi's former teams, North and Heroic. The tournament is set to kick off on Tuesday, May 19.