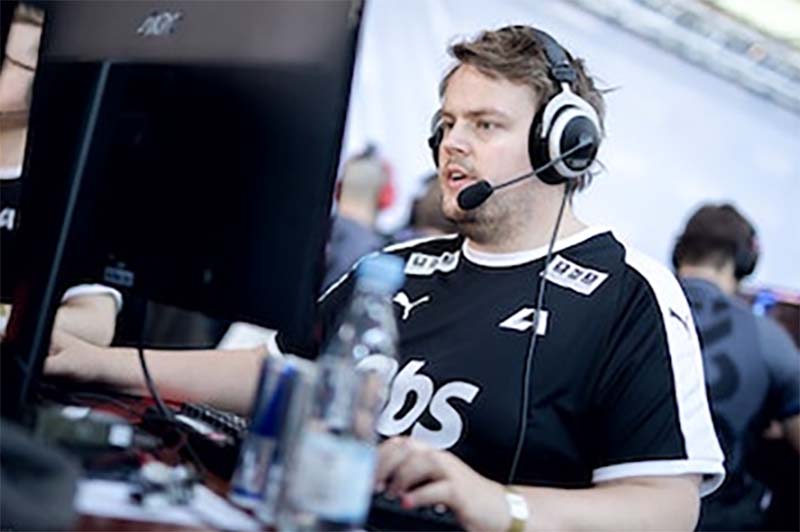 by in
Apeks will not extend the contract of their Norwegian assistant CS:GO coach Pål "⁠Polly⁠" Kammen due to the team's lack of tangible improvement since his signing. 
Apeks disclosed the news on Twitter on Thursday, where they revealed that, effective immediately, Polly would assist the lineup in a more analytical role and help with other projects until his contract expires on June 30.
"We have made the difficult decision not to extend Pl "Polly" Kammen's professional contract when it expires on June 30. Pl has been with us from the very beginning, making this decision all the more challenging," Apeks wrote.
"Unfortunately, we have not performed as well as we expected, despite the resources allocated to our CS:GO main team. Ultimately, results are what matter most."
Apeks Rebels coach Torbjrn "mithR" Nyborg will temporarily step down from his role to fill the vacancy left by Polly. The academy team coach will be an added resource to Jakub "⁠kuben⁠" Gurczynski, the team's head coach. 
The move comes during the major league cycle, a crucial time in the season for Apeks prospects, with the team hopeful of qualifying for a major. Apeks expressed confidence in mithR's abilities and hoped that the head coach's contribution would help them achieve their long-term goal of securing a CS:GO Major qualification. 
As the 49th squad on the global charts, Apeks have faced some challenges in open qualifiers and second-tier leagues. Their most notable feat is securing a place in the RMR.
Apeks said Polly's contribution to the team during his four years with them should not be underestimated. Polly has contributed as a player as well as a coach since joining Apeks in 2019.
During his time with Apeks, the former head coach helped the team qualify for the RMR, win the Tipsport Cup Bratislava, and record numerous other wins in the Norwegian league, Telialigaen, before they went international.
MithR's new tasks include holding individual sessions with the team, optimizing the squad's gameplay and playbook, and helping Apeks prepare for fast-approaching RMR in early April. 
Kuben and the new assistant coach will be in charge of Apeks' CS:GO squad, which consists of Martin "STYKO" Styk, Tim "nawwk" Jonasson, Damjan "kyxsan" Stoilkovski, Joakim "jkaem" Myrbostad and Justinas "jL" Lekavicius.