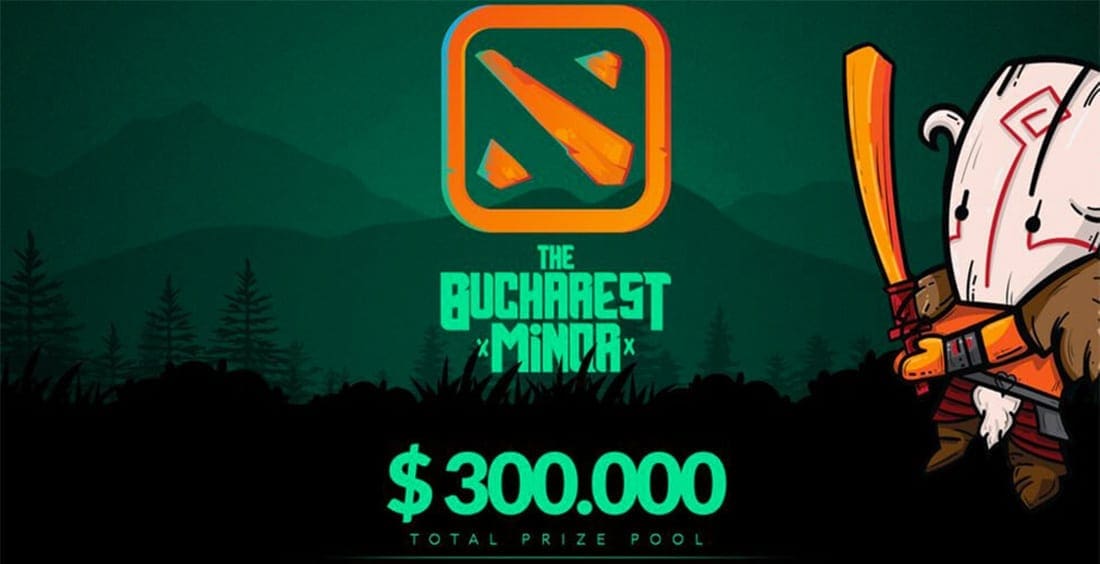 by in
The Bucharest Minor is the next tournament on the Dota 2 professional tour, offering 500 Dota Pro Circuit (DPC) Points for the 2018/2019 season.
The eight teams with highest DPC Points after the season ended will enjoy the guaranteed ticket to The International 9.
There will be eight teams participate in this tournament: 2 European Qualifiers, 2 Chinese Qualifiers, 1 North American Qualifier, 1 South American Qualifier, 1 Commonwealth of Independent States (CIS) Qualifier and 1 Southeast Asian (SEA) Qualifier.
Following qualification into main tournament of The Chongqing Major, the direct-invite teams in each region were announced.
There will be six teams playing in European Qualifier: Ninja Pyjamas, OG, The Final Tribe and Vega Squadron were invited, while Hippomaniacs and Helsinki REDS earned their way through.
Currently, compLexity Gaming and TEAM TEAM are direct invites to play in the North American Qualifier. Initially, Ultra Plus was also on the list, but EternalEnvy, along with SneyKing left Ultra Plus to join Infamous. Their roster still remains unknown for the moment, so their slot got is open to the Open Qualifier. Test 123 and Anime11Esports also fought their way through.
Note: Test 123 was disqualified from The Chongqing Major because Valve thinks that Test 123 is not eligible to play in South American Qualifier.
Infamous Young and Playmakers Esports were invited to play in South America Qualifier and there will be two more teams joining them from the Open Qualifiers.
Infamous, featuring EternalEnvy as position 1 player and Timado as position 2 player, fought their way through the Closed Qualifier, along with WP Gaming.
The CIS Closed Qualifier is going to be exciting, because Empire Hope and Gambit Esports are going to play with two teams from the Open Qualifier. Team Empire Faith and Winstrike from the Open Qualifier were most likely to be their competitor in the Closed Qualifiers. Unfortunately for Team Empire Faith, they had to contest against Winstrike that did not bode well. The other team that qualified is Nemiga Gaming.
Clutch Gamers and WarriorsGaming. Unity have to fight their way into SEA Closed Qualifiers, along with six other tier 3 teams. As TNC Predator and Fnatic able to secure themselves into main tournament of ChongQing Major, Mineski and BOOM ID are the teams that direct invited into SEA Closed Qualifier. Clutch Gamers secured themselves into Closed Qualifier while WarriorsGaming. Unity still have a match against 4SGK.
The Bucharest Minor Closed Qualifier for each region should be starting soon, stay tuned for more in our betting predictions.

Best Dota 2 esports betting sites