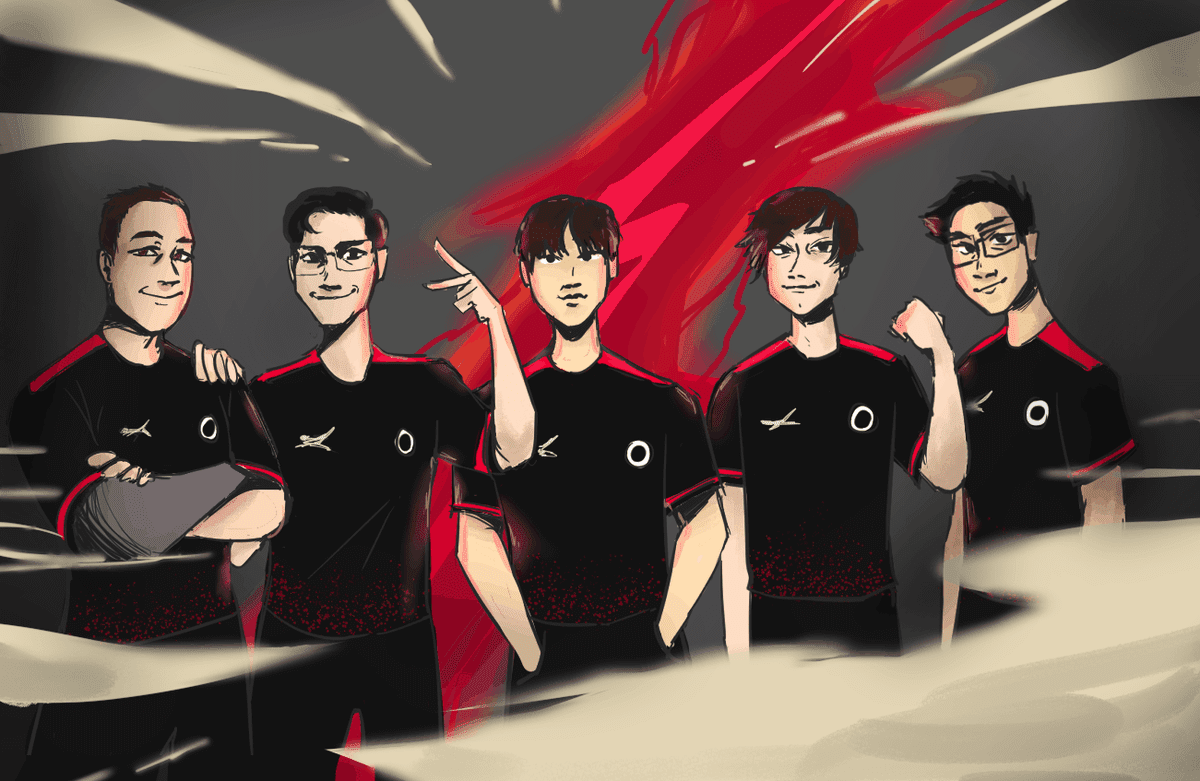 by in
AIRBORNE VS ORDER CS:GO BETTING & MATCH DETAILS
When: January 27, 2020 at 21:10 AEDT
Watch Live: Twitch
AIRBORNE VS ORDER ESEA S33 PREMIER DIVISION AUSTRALIA BETTING PREVIEW
Airborne and ORDER are set to clash in week three of the CS:GO E-Sports Entertainment Association (ESEA) Season 33 Premier Division – Australia this Monday, January 27, in what will be the third fixture of the season for the reigning Australian ESEA champions ORDER and only second fixture for Airborne.
So far this ESEA season, ORDER already bested FURY (16-2) and Paradox Gaming (16-11) and are now set to make it three in a row against Airborne. Those two matches were played last week, on Monday, January 20 and ORDER have not play a single match since.
Prior to their opening two fixtures at ESEA, ORDER participated at IEM Katowice 2020 Oceania Closed Qualifier where they made it to the upper bracket finals eventually losing to Renegades. A day later they suffered a reverse sweep from ex-Genuine in the lower bracket finals ending the event in third place. With those results under their belt, ORDER are holding onto a 4-2 record on the year and will fancy their chances to make it 5-2 this Monday, when they face off against Airborne.
Unlike ORDER, who got off to a flying start in ESEA S33, Airborne lost their first and only match of the season against FURY (13-16) on Thursday. The match was their only game to date. Before Airborne set foot into ESEA S33, they as well participated at IEM Katowice 2020 Oceania Closed Qualifier but crashed out of the event fairly quickly. Following a 0-2 defeat against Renegades in quarter-finals, Airborne defeated Ground Zero (2-0) in the lower bracket but failed to deliver against Avant Gaming in round two (1-2), thus ended the qualifiers at the fifth-sixth place.
While Airborne results are far from impressive, it's also worth noting that the team lacks some serious playtime, seeing how they were involved in only eight fixtures since September 2019, when they participated in CS:GO LPL Pro League Season 3. The team, did win the tournament while playing under the name "monky see monky do".
AIRBORNE VS ORDER ESEA S33 PREMIER DIVISION AUSTRALIA PREDICTIONS
Esports bookmakers have ORDER priced as heavy favourites to defeat Airborne, which should not surprise anyone, considering ORDER are the reigning Australian ESEA champions. AIrborne are a stack of amateur players, who clearly lack the quality needed to derail the third-best Australian CS:GO team.
Airborne are entering this match with a 2-3 online record, while ORDER are 3-2 in online matches. Looking at their results, there are two fixtures that stand out. Airborne lost to AVANT (1-2) and FURY (13-16), while ORDER defeated both 2-0 and 16-2 respectively. That alone indicates ORDER should be better prepared to win here, yet there is another thing we have to consider.
In terms of players and their form, ORDER squad is averaging 1.31 rating at ESEA. Their best player is Ricardo "Rickeh" Mulholland with 1.72 ratings, while Karlo "USTILO" Pivac holds onto an underwhelming 0.97. Airborne on the other side average 1.03 rating as a team, with Dalton "swede" Vinar (1.20) as their best player and Edward "Chub" Lee (0.65) as the worst player on the team.
In terms of map things aren't looking promising for Airborne either. As a team, they have played only 11 maps together and failed to see much success on any of them. Their best map is Overpass, where Airborne won half of their games. ORDER on the other side are fairly successful on Train (67%), Inferno (70%) and Dust II (67%), where Airborne hold onto a 0%, 25% and 0% WR respectively.
ORDER appear to be a far superior team to Airborne in all aspects of the game, from map pool to player's quality and experience. Airborne have little to no chance of winning here and we won't count on any upsets this Monday.
AIRBORNE VS ORDER ESEA S33 PREMIER DIVISION AUSTRALIA TIPS
Prediction: ORDER to win – -243.9 at BetOnline