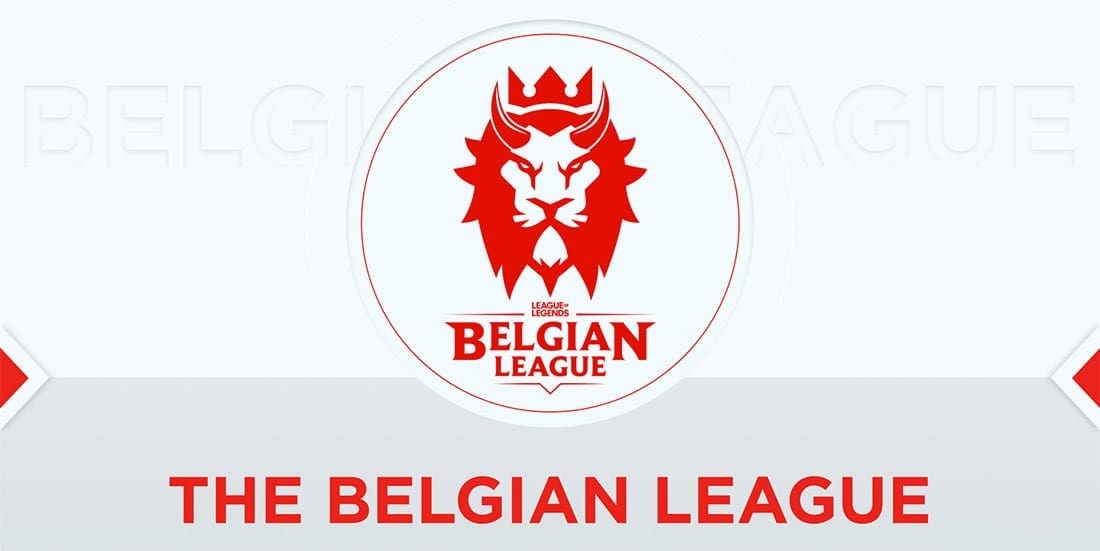 by in
AETHRA ESPORTS vs TEAM 7AM LoL BETTING & MATCH DETAILS

LoL Betting Odds:
Aethra -200 at BetOnline | 7AM +150 at BetOnline
When:
June 22, 2020 at 20:00 CEST
Watch Live:
Lolesports, Twitch
AETHRA ESPORTS vs TEAM 7AM BL SUMMER BETTING PREVIEW
The second split of the inaugural Belgian League (BL) season continues this Monday, when we will see Aethra Esports clash with Team 7AM in Week 4.
Aethra had a tough start of the BL Summer, losing their opening two fixtures against Sector One and KV Mechelen Esports. They managed to regain some confidence last Monday when Jeroen "DoNotBlameMe" Klinkspoor's squad defeated RSC Anderlecht Esports, only to fall flat against Brussels Guardians later the same day.
Although Aethra's start was far from perfect, there is reason to believe Aethra can improve significantly on their last-place finish in the BL Spring.
After finishing last split with only three wins, Aethra decided to completely rebuild their roster with the acquisition of five players and a new head coach in DoNotBlameMe. On May 26, the Dutch esports organisation announced the signing of ex-Infernal Void jungler Jakub "Goksi" Goga, former RSCA Esports mid laner Michael "Mikkel" Nguyen, ADC Job "Slyv3r" Goossens, ex-Dynasty support Mick "Bardo" op den Akker, and academy jungler Melvin "Clown Sky" Bruens.
The new signings joined top laner Jan-Willem "Tuomari" van Wingerden and substitute mid/top laner Boo "Boohon" Hon Huynh, the only two members of the team that were not let go during the offseason. The addition of DoNotBlameMe is a huge positive, as he led Timeout Esports to a silver medal last split and also took Sector One to second place at DreamHack Rotterdam 2019.
Recommended!
While Aethra Esports opted to freshen up their team, Team 7AM decided to keep their roster mostly intact ahead of their maiden appearance in the Belgian League. Besides the addition of jungler Malik "CutieKatie" Hamidovic and coach Stijn "Haroldomir" Akkermans, this is the same team that competed at Open Tour Benelux 2020.
We saw Team 7AM in action at the second, third and fourth iterations of Proximus Cup in April and May. CutieKatie and co. won both the second and third editions of the event but failed to show up at Proximus Cup #4, where they lost to New Creation Glitch in the third round of the competition.
Like Aethra Esports, Team 7AM did not produce anything remarkable in the first three weeks of BL Summer 2020. While they lost to RSC Anderlecht Esports, KV Mechelen Esports and Sector One, they managed to pick up a win against Brussels Guardians.
It's hard to expect too much from 7AM, since most of the players on the roster haven't played at this level before, but so far they're holding on well. In the fixture against Sector One, they showcased strong lanes – namely their bottom lane duo of ADC Jody "Yoni" Bruggeman and support Mark "Mark" de Korte – but lacked solid macro play.
AETHRA ESPORTS vs TEAM 7AM BL SUMMER BETTING PREDICTIONS
As with most games in the current League of Legends meta, a strong bottom lane and mid-jungle synergy is crucial. While CutieKatie has yet to show up this split, Team 7AM can at least count on their bottom lane to hold their own.
Aethra Esports have looked decent so far, but nothing more. Their bottom lane duo of Slyv3r and Bardo currently hold the lowest KDA records in their respective roles, and the same can be said for top laner Tuomari and mid laner Mikkel.
Aethra are struggling with synergy, which was expected since this is a completely new roster. The team should improve as the season progresses, but as it stands now, they are just not at the level of the rest of the league.
CutieKatie's performance in this game will be crucial. If he can outplay Goksi, 7AM will have no issues winning at good odds.