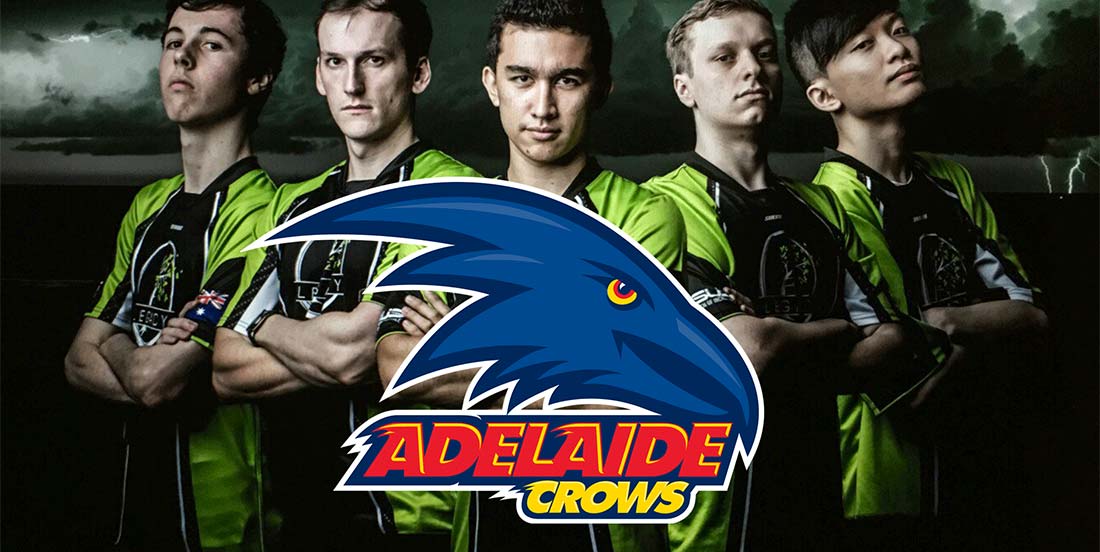 by in
The Crows, owned by Adelaide Football Club, have beaten Essendon's Bombers in a crucial Oceanic Pro League clash.
The Bombers enjoyed the better start in the League of Legends encounter, taking the advantage in game one after Crows top laner Min 'Mimic' Ju-Sung missed a golden opportunity early.
However, the tables were turned when Brandon 'Claire' Nguyen took out five Bombers in a team fight as the half-hour mark approached.
The Crows wrapped up the first game soon after and then clinched the tie with a convincing win in the second, with Mimic rallying late after another early stumble.
The best-of-three victory guarantees the Crows a place in this year's finals series.
Adelaide acquired the Legacy Esports brand in May 2017 and have competed in various divisions since.
Following the win, the club revealed it would be promoting a new esports competition for high schools throughout Australia.
The High School League of Legends Australia and New Zealand Championship is expected to attract thousands of young gamers into the esports industry.
Known as the High School Esports League (HSEL), the new competition will see students create teams and compete against one another in League of Legends (LoL).
LoL is an online computer battle game played by several players at the speed and intensity of "a real-time strategy game with role-playing game elements".