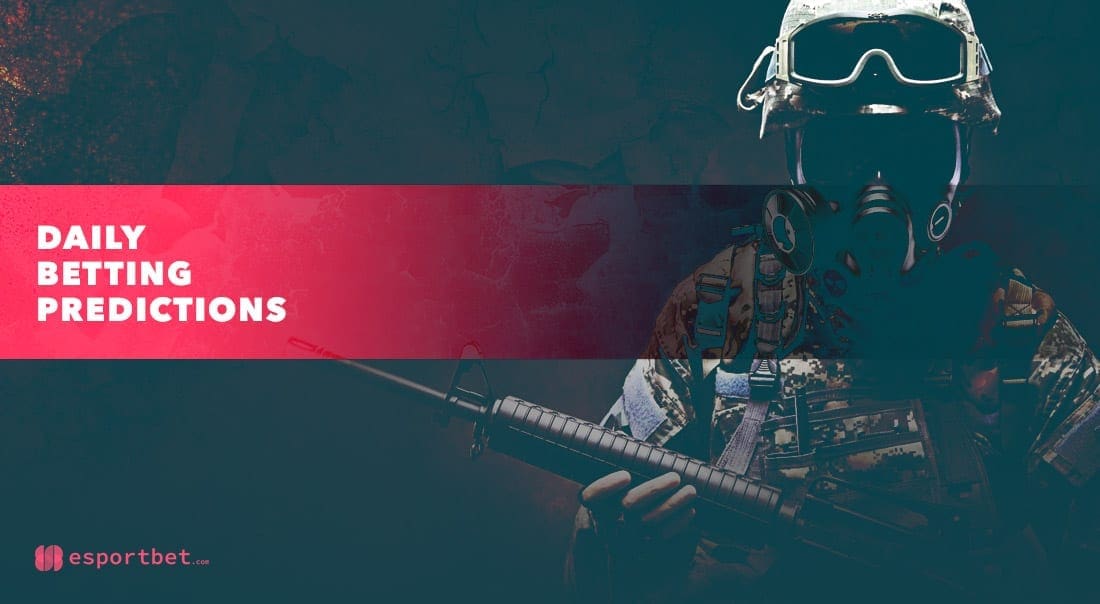 by in
The PGL Major Antwerp quarter-finals kick off with two intriguing and cracking series and eSportBet.com have previewed the first two series and provided the best bets for Thursday's CSGO matches.
---
Ninjas in Pyjamas vs FaZe Clan CSGO BETTING & MATCH DETAILS

Best Odds:
NiP +162 at BetOnline | FaZe -227.27 at BetOnline
When:
May 19, 2022 | 16:30 CEST
Last Time They Met:
NiP 16-8 FaZe – IEM Fall 2021 Europe (1/10/22)
Watch Live:
Twitch (https://www.twitch.tv/pgl)
Ninjas in Pyjamas will take on the IEM Katowice and ESL Pro League 15 champions, FaZe Clan in the first quarter-final for the PGL Major Antwerp. Ninjas in Pyjamas became the fourth team to qualify for the Champions Stage as they ended their Legends Group Stage with a 3-1 record. Whilst FaZe Clan qualified as the fifth team out of the Legends Group Stage with the exact same record as the Ninjas.
The Ninjas kicked off their event with a dominant win over Vitality 16-4 and then carried their strong momentum into their game against Cloud9 where they won 16-14, winning both of their best-of-one series. Although they were in such good form, the Ninjas were humbled when they were easily disposed of by NaVi in two of the three maps when NaVi won 2-1 in their first best-of-three. Ninjas in Pyjamas were able to shake off the big loss to NaVi quite quickly and destroyed FURIA in quick fashion 2-0 in their most recent game. If the Ninjas perform the same way that they played against NaVi they will be out of this Major quick-smart, so no one should need to tell this roster that this could be one of their most important matches of their CSGO careers.
FaZe Clan got their PGL Major off to a rocky start by losing 8-16 to ENCE, but since that first loss FaZe Clan have won their last three series against Bad News Eagles 16-4, Cloud9 16-8 and Copenhagen Flames 2-1, to qualify for the Champions Stage. Even though FaZe Clan have won three series in a row, they were far from impressive in their most recent series win over Copenhagen Flames where FaZe Clan started very slow losing the first map 16-13 and even though they won the second map 16-13, FaZe Clan nearly threw a 12-3 half time lead but managed to hold on 16-13. They then went on to win the third map 16-6 with relative ease. If FaZe Clan make the critical errors and give the Ninjas the same opportunities that they gave Copenhagen Flames they could lose this series, quickly.
The no.7 ranked team in the world, NiP, take on the no.1 ranked team in the world, FaZe Clan in what sets up to be the first of four cracking quarter finals. We will be taking the overs in the total maps market with top betting sites.
Spirit vs FURIA CSGO BETTING & MATCH DETAILS

Best Odds:
Spirit +100 at BetOnline | FURIA -138.89 at BetOnline
When:
May 19, 2022 | 20:00 CEST
Last Time They Met:
Spirit 16-12 FURIA – Swiss Round 1, PGL Major (14/5/22)
Watch Live:
Twitch (https://www.twitch.tv/pgl)


The hottest form team in the PGL Major is the Russian team Spirit who take on the top ranked Brazilian team in FURIA in the second quarter-final of the Champions Stage. Spirit went undefeated in the Legends Stage and were one of the first two teams to qualify for the Champions Stage, whilst it took FURIA five series to secure the last qualification position in the Champions Stage.
Spirit have been ultra-impressive in Antwerp going back as far as their first four games in the Challengers Stage where they won three of their four series, with their only loss coming in overtime against G2 17-19. In the main event Spirit defeated FURIA 16-12, Heroic 16-12 and Copenhagen Flames 2-1. The first time that Spirit looked to be rattled was when they lost the first map in the Copenhagen Flames series 16-10, but they put any doubts quickly to bed by taking map two 16-8 and map three 16-6 to win the series. There is no doubt that Spirit have been the surprise packet from the Major so far, but who knows how far they can really go.
FURIA came into the PGL Major with high hopes and high expectations after they breezed through their RMR and have been dominating the Americas Counter Strike scene over the past few months, but those hopes and expectations have taken quite the hit after their Legends Stage performances. They lost 12-16 to Spirit in their first game where Spirit were dominant in the first half. The Brazilians then went on to beat Liquid 16-9 and BIG 16-10 where FURIA were definitely the better team but then were dismantled by NiP 2-0 in their first best-of-three series. FURIA may have found something in their last best-of-three, where they defeated the no.5 ranked team in the world, G2 Esports 2-1 to secure the last place in the Champions Stage.
Spirit owns the most recent series win over FURIA, being the best-of-one in the Legends Stage. We believe that $2 odds for Spirit to take this series are overs, therefore we will be backing them to take out this series with BetOnline.