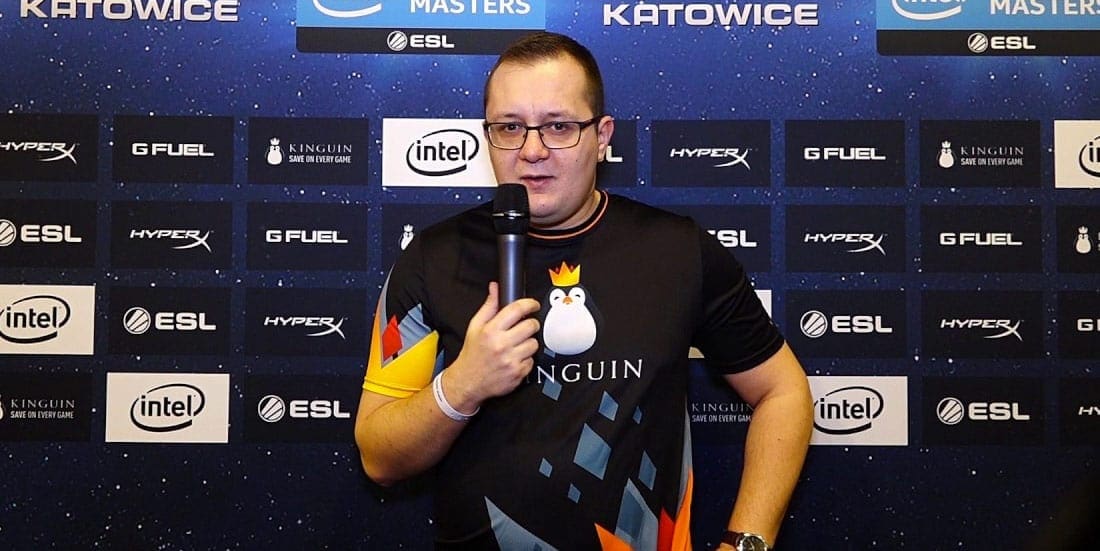 by in
Mariusz "Loord" Cybulski has been announced as the new head coach of the Wisła Kraków CS:GO team, marking his return to competitive esports after spending the last two months as a free agent.
The 33-year-old Polish veteran has an illustrious Counter-Strike esports career behind him both as a coach and a player. Loord first appeared on the scene in 2005, when he played for a CS 1.6 stack named Team Sky and Daj Boże Rozum. He then joined Team Pentagram and played alongside Counter-Strike legends such as Wiktor "TaZ" Wojtas, Filip "NEO" Kubski, Jakub "kuben" Gurczyński and Łukasz "LUq" Wnęk, now known simply as the Golden Five.
With Pentagram, Loord won Intel Extreme Masters I and Electronic Sports World Cup 2007, which earned him renown as one of the best players in the scene. In December 2007, the Pentagram squad signed for MeetYourMakers, where the Polish quintet continued their dominance by winning ESWC 2008 and finishing second at IEM III.
The squad moved between organisations in the months that followed and in July 2009 formed AGAiN, a clan tag they used to compete under whenever they were not tied with an esports organisation.
Loord made his first appearance in CS:GO scene in April 2012, when, while playing under ESC Gaming, he and his team claimed silver at the Sound Blaster CS:GO Challenge. In November the same year, Loord fully transitioned to CS:GO with ESC and later played for Dorby&Gaming, MeetYourMakers and INSHOCK.
In July 2015, Loord joined Gamers2, where he enjoyed his first stint as a head coach of a CS:GO team. He later returned to the battlefield for Dorby&Gaming and Lounge Gaming. His last appearance as a CS:GO player took place at the RGN Pro Series in November 2015, after which the Polish pro opted to hang up his mouse and become a full-time coach.
As a CS:GO coach, Loord led Lounge Gaming, Dorby&Gaming, devils.one and most recently Aristocracy (later ARCY). His most successful period was from June 2016 to February 2019 when he coached Team Kinguin, who he helped win gold at DreamHack Open Montreal 2018 as well as silver medals at WESC 2016, ZOTAC Cup Masters 2018 and Games Clash Masters 2018.
Loord left ARCY on in January 2020, shortly before the team disbanded and released its CS:GO roster. Having spent the last two months as a free agent, the Polish CS legend has now found a new home at Wisła Kraków, a team that entered the CS:GO scene in October 2019 when they signed adwokacik's roster.
Since its formation, Wisła Kraków have parted ways with three of their members. Kacper "Kap3r" Słoma and Piotr "morelz" Taterka left the team at the end of February, while Grzegorz "jedqr" Jędras left for Illuminar at the start of March.
Wisła Kraków now field only two permanent members in their active roster: Grzegorz "SZPERO" Dziamałek and Wiktor "mynio" Kruk. Most recently, the Polish team were seen trying out Mikołaj "mouz" Karolewski, Paweł "byali" Bieliński, and Patryk "ponczek" Wites, but are reportedly seeking fresh faces after a poor display at ESEA MDL.
Wisła Kraków now have plenty of time to find suitable players, seeing how the esports scene as a whole has slowed down amid the COVID-19 pandemic.