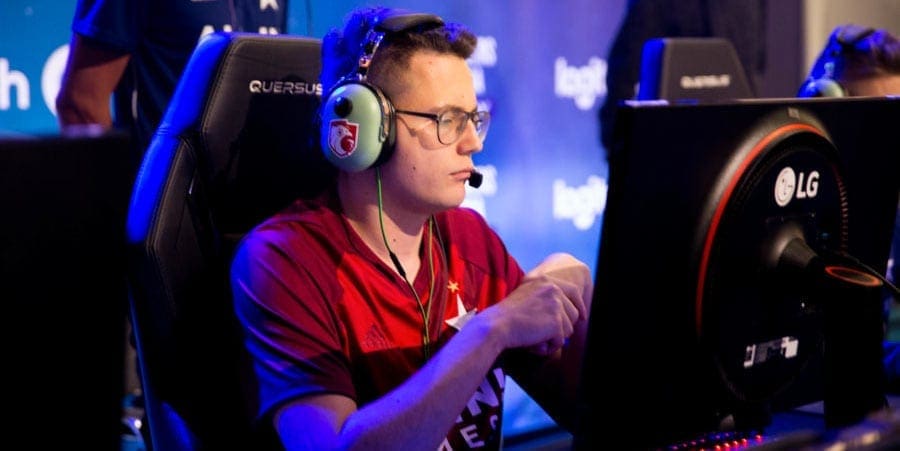 by in
Illuminar have acquired the services of Grzegorz "jedqr" Jędras, who left Wisla Krakow on Sunday and will now run trials with a new Polish CS:GO esports squad.
Wisla have now made headlines twice in under a week after losing three of their members in quick succession. On Wednesday they parted ways with Kacper "kaper" Słoma and Piotr "morelz" Taterka, and now jedqr has left to reunite with morelz and Michał "mono" Gabszewicz at Illuminar.
Wisla Krakow have already filled the gaps by adding Patryk "ponczek" Wites, Mikołaj "mouz" Karolewski and Paweł "byali" Bieliński, who will represent the team at ESEA Season 33: Premier Division – Europe as stand-ins. While one or more of them might be offered a permanent stay, the team are still planning on holding trials with other players.
Not a lot has been revealed about Wisla Krakow's plans of rebuilding their roster, although it was reported that they have their eyes set on several youngsters from Pasha Gaming School – a CS:GO development program led by Jarosław "pashaBiceps" Jarząbkowski, a former member of the famous Golden Five roster.
Jedqr started his career as a CS:GO pro in 2017 with OFF-MODE Black and remained there until July 2017, when he took a break from the competitive scene. He made a return in October 2018, when he teamed up with mono at x-kom Team. Jedqr later played for AGO, Youngsters and adwokacik. The whole adwokacik roster was signed by Wisla Krakow in October last year.
Since joining Wisla, jedqr has claimed silver at Polska Liga Esportowa S7 Grupa Mistrzowska – WarmUP, a top-four finish at ESL Mistrzostwa Polski – Fall 2019, and fifth-sixth place finishes at the Polska Liga S7 Finals and LOOT.BET/CS Season 5. The team took a swing at all four stages of the Europe Minor Championship – Rio 2020: Open Qualifier, but to no avail. In February, the Polish squad finished fifth-sixth at the LEGENDS.BET L33T CUP.
Throughout his career, jedqr has averaged a 1.05 rating, 0.67 DPR and 1.00 impact rating, although he has not seen much success outside a few top-three finishes in national leagues and at ESEA.