Barstool sportsbook is one of the leading sports betting providers in the US. While Barstool Sports seems an experienced sports betting company, they actually started out started as a blog, providing the latest news in the world of sports. Barstool sportsbook was birthed after a partnership with Penn National Gaming. Many in the sports betting world as seen it as a solid partnership. Dave Portnoy, the founder of Barstool Sports is a whiz on the marketing front, while Penn National brings its gaming know-how to the table. Barstool Sportsbook launched late in 2020 but has since then made strides in the industry. Barstool free bets and promotions are a great tool to encourage bettors to sign up. The value of these offers is enticing enough to lure both new and seasoned bettors.
Barstool is trying to break into the eSports industry with its own eSports team. In June 2020, they officially announced the Barstool eSports team – Barstool HooliganZ. It was an easy transition because Barstool has previously created video game content on its Gametime account. However, the team only plays Call of Duty, which is why there was a call for gamers to apply if interested in joining Barstool HooliganZ. With the applications that will come on, Barstool stated that they will decide on creating teams for other eSports games like Valorant, League of Legends, etc.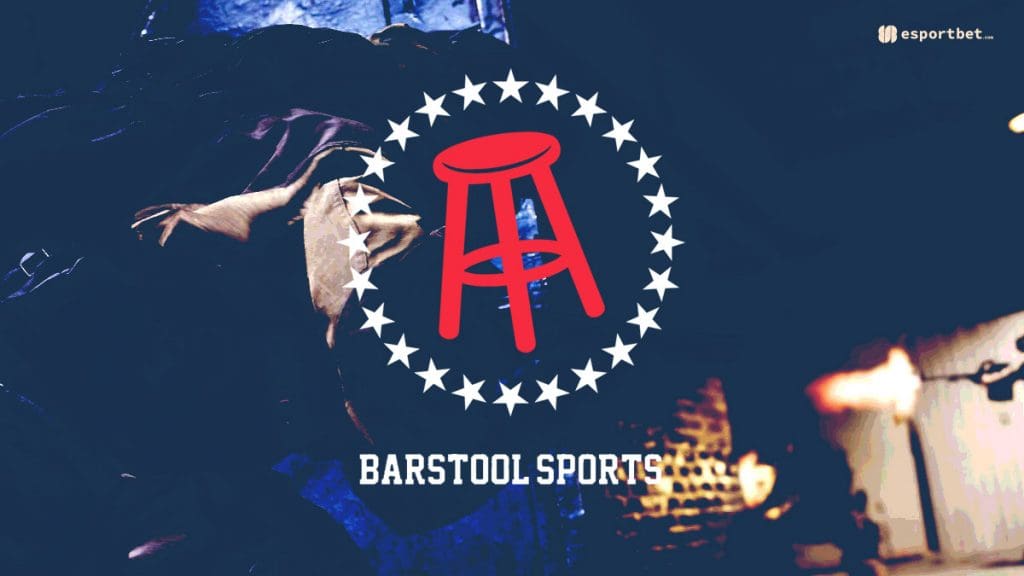 ---
Barstool Sportsbook eSports
At the time of writing, eSports betting is not a big deal in the US. There are very limited sports betting sites that offer eSports betting. However, things might likely change on that front soon. Esports is big in Asia and Europe but is gradually making its way into the US market.
Undoubtedly, there are eSports players in the US, although the industry has not taken shape like in other parts of the world. Some of the most popular titles available are:
If we are to see any action from eSports in the US, these are the titles that might get things underway. With how big eSports gaming and betting is becoming, it shouldn't be long before sportsbook in the US gets in on the action.
---
Barstool free bet offer for sports betting
Barstool launched its sportsbook in September 2020 and has since then offered bettors various opportunities to join and become winners. One standout promotion by Barstool is the welcome bonus. As the new kid on the block, Barstool is employing all the marketing tricks within the law to bring people into their fold.
There are two Barstool free bet bonuses available for new players, which both are redeemable without any ridiculous terms and conditions. The first is the $10 sign-up bonus, which deposits $10 in the wallets of new users the instant they finish setting up their profile. Bettors can use this to place bets right away on the sportsbook. It doesn't come with much value, which might make it not seem attractive for seasoned bettors. However, it is a great way for rookie bettors to start their betting journey.
If you desire more value, this second bonus is for you. The $1,000 New Player bonus is perhaps the biggest betting bonus offered by any sportsbook in the US. What initially came as a $500 risk-free bet was recently doubled to give more value to its customers. To redeem, bettors have to make an initial deposit and place a bet. If you lose your real money bet on the platform, you will be credited with the same amount for you to wager with. However, this bonus is capped at $1,000.
Some terms and conditions need to be fulfilled or agreed to in order to receive this Barstool Sportsbook bonus. It is worth noting that these conditions are not as stringent as with other sportsbooks. All you have to do is create an account, make a deposit, and wager on any event available in the sportsbook. You will get back whatever amount you wagered with (up to $1,000) only if you lose. However, you have to be physically present in Onna, Michigan, or Illinois to wager.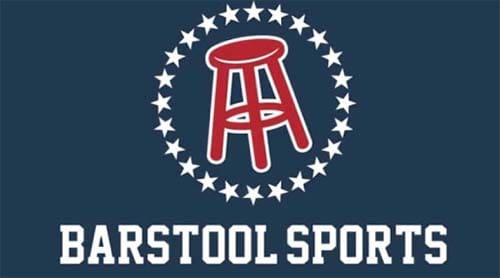 ---
More Barstool promotions
With Barstool, there is something for everyone, as bonuses are not open only to new users. At the time of writing this Barstool betting review, there are four other promotions available to Barstool users, new or existing. As examples of what to expect, most recent, the Autographed Baseball Merch Giveaway, commenced on April 1 and will run through till April 30. The promotion is pretty straightforward and requires players to opt in. A $25 bet gives players one entry into the giveaway. At the end of the promotion, players with over five entries will be rewarded with a $25 free bet. For the promo proper, 15 players will be chosen at random for a chance to get an autographed baseball memorabilia of choice.
Barstool also runs a loyalty program that will end in 2022. Players will earn points for every bet made with at least $10 for single bets and $5 for parlays. Players can redeem these points to get any benefit of their choice from the list offered by Barstool. Points can be redeemed for cash and used to bet or withdrawn. For those looking to sail with a cruise line, you will get a discount. Some other benefits are;
VIP lounge and priority access
Low hotel rates
Mychoicemall.com shopping discount
Offers to visit my choice destinations
Annual $500 travel reimbursement
And more
There are terms and conditions, including that this offer is open only to Pennsylvania and Michigan bettors. Also, the rewards available to you are based on your Tier Level. Here is a breakdown of the levels available.
Barstool Rewards Program tiers
Tier Level | Points needed
Choice | 0-999
Advantage | 1000-17,999
Preferred | 18000-49,999
Elite | 50,000-199,999
Owners Club | 200,000+
There are two other promotions currently ongoing at Barstool worth checking out.
---
Barstool Sportsbook history
Barstool was a household name in sports blogging. The company has had deals with other sportsbooks like FanDuel and SportsBet while it was still operating as a blog. Recently, the founder decided to enter into the legal sports betting industry and did so through a partnership with Penn National Gaming.
The partnership saw Penn National acquire a 36 percent share of Barstool with $163 million. Of the $163 million, $135 million was given as cash, while $28 million was used to purchase non-voting convertible preferred stock. For an additional $63 million, Penn National can increase its stake to 50 percent over three years.
Penn National, which has 41 gaming properties in 19 US states will be Barstool Sports' exclusive gaming partner. We may see Penn National go for control of Barstool Sports in the future. However, the deal signed will see Penn National have exclusive gaming rights of Barstool Sports for about 40 years. With the completion of this deal, Barstool was valued at $450 million.
---
Barstool Sports deposit options
There are several options open to bettors using Barstool sportsbook, most of which are popular industry-wide. Take care in choosing your preferred payment option as that same option is what will facilitate your withdrawal. Here are some of the popular options available.
ACH – Deposits using this method are instant; however, you might experience delay using this option for withdrawal. The deposit process is straightforward as you simply have to make a transfer from your bank to Barstool.
PayPal – This is perhaps the fastest method for both deposits and withdrawals. Your deposits are processed instantly, while your withdrawals come the same day.
Credit/Debit Card – Using this method is not advised as it is a trial and error process for most. Some banks do not facilitate payments to sports betting sites so it might be difficult getting your deposit to be successful. Also, withdrawals using this option are impossible.
PayNearMe – If you do not mind waiting to receive a code before making your way down to a 7-Eleven or CVS store then this option is for you. You will have to give the cashier the code and amount you want to be deposited in your Barstool account. The money reflects instantly; however, you cannot withdraw via this method.
There are other options available but they either have a tedious process, cash reflection delays, and/or are not usable for withdrawals. To take advantage of Barstool Sports' instant play option, you need to be able to make deposits that will reflect immediately. Deposit options that gave a delay will cost you your chance at winning.
Barstool vs other US betting sites
At the time of writing our Barstool esports review, one can confidently say Barstool is only behind FanDuel and DraftKings interns of offerings and usability. No parameter can be used to push out Barstool from the list of one of the top sportsbooks in the US. Although the sportsbook is relatively new, the experience of Penn National in the sports betting industry has proved crucial to the smooth running of Barstool Sports.
---
Barstool Sportsbook review verdict
Barstool betting offerings are perhaps the most valuable in the industry, coupled with competitive odds. You do not have to b a fan of Barstool Sports to enjoy one of the best sports betting providers in the US. From the easy-to-navigate interface to the mouth-watering bonuses, there is no reason to not want to use the Barstool sportsbook. Barstool Sports is a solid 8/10 sports betting provider.