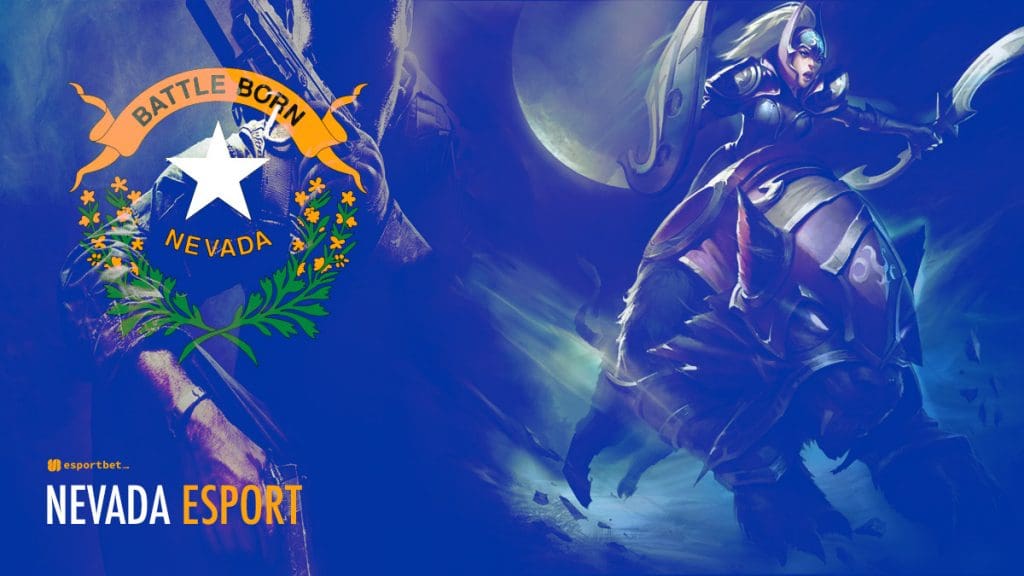 For a long time now, betting on esports in Nevada and fantasy esports have been an unclear why it hasn't really been reachable through mainstream channels. However, new and recent law changes passed in April 2020 by the Nevada Gaming Control Board permits wagers for League of Legends European Championship (LEC), League of Legends Championship Series (LCS), and the Overwatch League (OWL).
Since the COVID-19 pandemic, betting on esports in Nevada has been welcomed with arms wide open as bettors switch to online betting platforms. Esports has an advantage of not being needed to play in front of open and large crowds and tournaments can still be held even with the restrictions of the new social distancing guidelines, thus making the betting on esports as diverse and robust as ever.
---
Retail betting locations in Nevada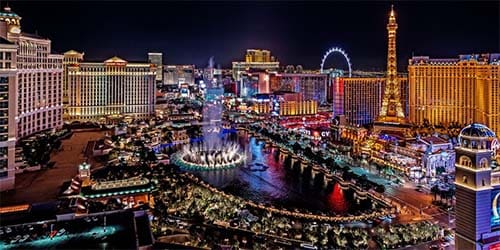 1. Station Casino-STN: Sports Station Casinos is the biggest local casino operator. They are the owner Red Rock Resort, Green Valley Ranch, and the other companies of Station, Fiesta, and Wildfire. Their locations are within residential areas throughout the outskirts of Navada.

2. MGM Resorts International: MGM unveiled the PlayMGM sports betting app in 2016. PlayMGM has its own distinctive software platform that was built by IGT. Bettors can open and fund the account at all of the MGM Resorts International properties locations Las Navada.

3. CG Technology-CG Technology: is the company that was previously known as Cantor Gaming. All sports that are on the board at live CG Technology land-based sportsbooks are available on the app.

4. William Hill: acquired the Lucky Sportsbook brand in 2012. With the purchase, it also inherited the mobile betting platform used by the company. And can be located in all their locations in Navada

5. NV SPORTS BOOKS: The NV Sports Books app makes use of odds and lines that emerge from the South Point. The app may also be funded at the newly renovated Rampart Casino.NV

6. Boyd Gaming: B-Connected sports- Boyd Gaming uses Miomni for its Nevada sports app. This offers any wager on the board at a Boyd Gaming sportsbook as well as horse racing.

7. Westgate- SuperBook: Westgate lunched the much-awaited SuperBook app in 2016 and continues to make great adjustment based on customer demand.

8. Golden Nugget: The Golden Nugget released its sports wagering app in 2017. The app make use of Miomni software. This app operates similarly to many sports wagering apps in Nevada besides the different wagering options.

9. Caesars: Caesars makes use of Miomni platform in Nevada. This is the most famous software in the state. The Caesars mobile betting app reveals all lines available in its Nevada sportsbooks. Caesars is the only casino brand with locations in Las Vegas, Laughlin, Reno and Lake Tahoe. This makes it easy for players in northern and southern Nevada.

10. Treasure Island: Treasure Island makes use of the Miomni app. The sportsbook is an independent one. It is on the Las Vegas Strip.
Sports betting laws in Nevada 2021
Nevada was quick to accept bets on esports, After early concerns with esports betting in Nevada due to match-fixing scandals, the Nevada Gaming Control Board has changed their tune on a variety of game titles and competitive esports leagues. As of April 2020, Nevada's acceptance of esports betting for games such as CS:GO and ESL Pro League Season 11 and even eNASCAR events are examples of how Las Vegas is opening their method to esports.
Nevada has been the industry cheer leader in legal sports betting in the U.S., as the silver state had been in the forefront in the country to permit legal single game sports betting since 1992. But when the Supreme Court repelled down the federal ban on sports betting (PASPA) on May 14, 2018, all states were allowed to propose legislation to make legal sports betting.
As of May 6, 2019, nine states now have legalize sports betting which permits bettors to bet on their favorite sports like football, basketball, baseball, hockey.
Mobile betting has been permitted in Nevada in recent years, and persons that open a mobile account within a licensed casino and sportsbook are permitted to place bets within the state of Nevada.
The Nevada Gaming Control Board has stern gaming regulations and keep an eye on the sports betting industry within the state. You must be at least 21 years of age to bet on sports and gamble in a casino in Nevada.
There are over 330 casinos in the state of Nevada alone, and many of those brands have some of the largest sport betting companies in the world. Some of the biggest gambling and hospitality companies like MGM, Caesars Entertainment, Boyd Gaming and Station Casinos have their own sports betting apps operations and allow mobile betting on sporting events.
---
Top Nevada Betting Apps
Esports betting apps are the most common way people bet on professional video games in Nevada, with these including some of the biggest names in US wagering. Companies like Wynn, BetMGM and Boyd Gaming are all active with betting facilities in Nevada, including downloadable apps. There are several caveats to betting via app in Nevada, including creating your account at a retail betting venue, which has largely stopped a proliferation of new online sign ups.
Wynn Sports Betting App
CG Technology Nevada Sports Betting App
Station Casinos Sports
BConnected Sports app
Nevada Sports Book
Atlantis Casino Race and Sports Book App

---
What despots games do people bet on?
Counter-Strike betting: Global Offensive-Valve's Counter-Strike: Global Offensive (CS: GO) launched in 2012, backed by a strong heritage of multiplayer FPS titles, including the original Counter-Strike and Counter-Strike: Source. Years after, the fast-paced PC game still mostly holds its own against more modern titles, partly because of its established core gameplay and active community.
Dota 2 betting:- "Easy to learn, difficult to master." This phrase is used to explain many things, especially in gaming. Few titles typify that mantra more than Defense of the Ancients 2 (Dota 2), one of the most famous multiplayer online battle arena (MOBA) games on the planet.
Fornite betting: Fortnite is the battle-royale game to beat. In fact, Epic Games confirmed in early 2020 that Fortnite front an incredible 12.3 million concurrent players in one record-breaking meeting, thanks to an in-game Travis Scott concert.
The King of Fighters XIV: SNK's recent entry in the long-running The King of Fighters series ain't the finest fighter in town, and the title doesn't always headline Evo, but it's one of the best competitive fighting games on the gaming market.
League of Legends: League of Legends, Riot Games' free-to-play, multiplayer online battle arena title is, easily put, the best MOBA game you can buy. Its gameplay comprise elements of role playing, tower defense, and real-time master plan—a combination that set it unique from the many cookie cutter MOBAs that have swamp the market.
---
Esports betting laws in Nevada
The efforts to legalize esports betting in 2020 is not accidental; the Covid-19 pandemic forced many traditional gambling businesses to close down or reduce their normal operations. Also, many sports leagues like the NFL and NBA were forced to put on hold or even cancel games. Esports can take place anywhere at any time, meaning that online betting opportunities never stop rolling in.
Many of best esports betting sites in Nevada and beyond have fused pro gaming into their sportsbooks, allowing you bet on esports and regular sports from the same site.
In addition to sites that cover both kinds of competition, several betting sites are wholly dedicated to esports betting.
Since the judicial overturning of the Bradley Act, lawmakers from Nevada were quick to add esports to their state's betting market. Nevada State Senate Bill No. 240 amended the state's definition of legal sports that can be bet on to add video games. While the state congress first gave the permission for online esports betting in November of 2017, Navada now handle esports very similarly to their conventional counterpart, all thanks to Bill No. 240.
Nevada is the grand-patron of gambling and sports betting in the United States of America. Gambling has been legal in Nevada since 1949 and was free from the Amateur Sports Protection Act (PASPA), which went into place in 1992 and banned all forms of sports betting across the nation.
On May 14, 2018, PASPA was overturned, permitting each state to bring forward and create their own laws and regulations for sports betting. As such, Nevada is starting to have rivalry for their piece of the gambling pie, but for now, you'll still find the most traffic and amount of gambling-related activities in the Silver State.
There's little in the gaming industry that is not legal in the state of Nevada. From slots to table games, daily fantasy, poker, and card rooms, esports, sports bettors and gamblers alike have many options to choose from. Mobile esports betting is readily available through various apps, though casino games like slots are not legal online.